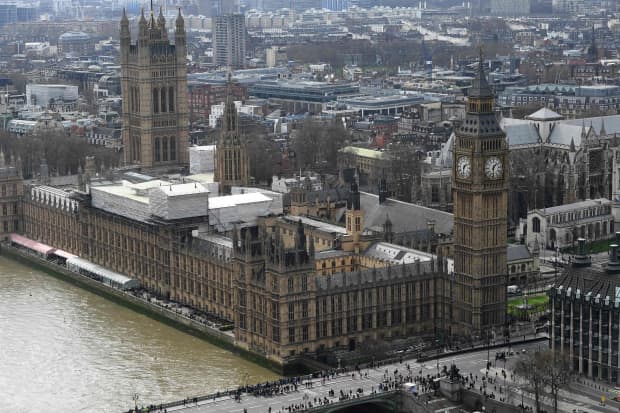 U.K. government interventions in takeovers are rare. However, there were two significant ones in 2019.
In October that year, then business secretary Andrea Leadsom instructed the Competition and Markets Authority to investigate whether the £4 billion sale of U.K. aerospace and defense supplier Cobham to U.S. private equity group Advent posed a national security threat.
Read more: U.K. set to approve £4 billion U.S. takeover of defense company Cobham
Leadsom waved through the deal, after Advent agreed to strengthen security arrangements around sensitive sites and inform the Ministry of Defence if it planned to sell all or part of Cobham.
However, Cobham announced a number of job cuts just days after Advent delisted the company from the London Stock Exchange.
Three months earlier, the government issued a public interest intervention notice into the $6 billion acquisition of U.K. satellite group Inmarsat by a private equity-led consortium, on national security grounds.
Inmarsat also made a series of legally binding commitments to secure government support, including pledges not to substantially cut the company's engineering workforce or to move its network operations center from the U.K.