While Making Strides events have gone virtual this year, Chevrolet will continue support the events at the national, regional and local level all month. Employees across the country are participating in local Making Strides Against Breast Cancer events by "walking where they are" and making donations.
On October 1, Chevrolet launched its monthlong #IDriveFor social media campaign, which encourages people to share whom they drive for using the hashtag. Chevrolet will contribute $5 for every social post (up to $220,000) on Twitter or Instagram using #IDriveFor.
Chevrolet is also showing its support for Breast Cancer Awareness Month and Making Strides by turning the towers of the Renaissance Center global headquarters in Detroit pink during October, displaying a pink fleet of vehicles and painting the sidewalks in front of the Renaissance Center pink.
"We are more grateful than ever for Chevrolet's partnership, 10 years strong," said Gary Reedy,
…
Read More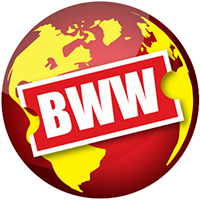 The Magic of Vivaldi will begin streaming online Tuesday, October 13, 2020.
Continuing to deliver the historically informed performances audiences have come to expect from H+H even during this pandemic, the Handel and Haydn Society will celebrate the magic of Antonio Vivaldi with a streaming concert featuring three works from the Italian Baroque composer.
The Magic of Vivaldi will be available free, with a suggested donation of $10, through the Handel and Haydn Society website at handelandhaydn.org/streaming-concerts/. The concert will stream for registered listeners on Tuesday, October 13, 2020 at 3:00 PM ET, and will be available for one month. H+H season subscribers and donors over $100 will receive additional content and early access to the performance two days before the general public.
The streaming performance will begin with Vivaldi's operatic Cantata, "Lungi dal vago volto," RV 680. The concert will continue with Vivaldi's sparkling Sonata for violoncello and basso
…
Read More