When the Pac-12 announced a deal with Quidel Corp. in early September to acquire daily antigen tests, commissioner Larry Scott hailed the partnership as a "game changer" that could lead to the return of football sooner than expected.
But 11 days later, the conference had made little progress and, according to documents obtained by the Hotline, was immersed in bureaucratic back-and-forth with the state of California that threatened to overwhelm efforts to play football before Thanksgiving.
"So we are starting in the right place, and the next step will be a conversation with the California Department of Public Health,'' Pac-12 executive Erik Hardenbergh wrote to campus officials.
That email was written on Sept. 14 — a week-and-a-half after the Quidel deal and with the Big Ten on the brink of announcing its return.
Later in the same email, which was the most instructive of the documents obtained, Hardenbergh added:
"This
…
Read More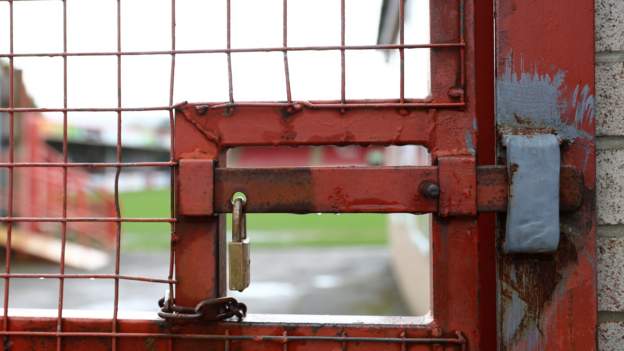 Football is now at risk of "the collapse of the national league structure that we have known for over 100 years", the government has been warned.
A group of prominent figures has written a joint letter urging ministers to help with a coronavirus crisis rescue package.
Signatories include former Football Association chairmen Greg Dyke and Lord Triesman, Sunderland shareholder Charlie Methven and broadcaster Robbie Savage.
They say many EFL and National League clubs are now preparing to "cease playing… and put their business into administration".
"We would ask that the government now make clear what financial support it's prepared to give before it is too late," the group writes.
"In order for clubs to sustain themselves over the winter and keep playing, they would need to be compensated for the loss of match ticket sales.
"There
…
Read More
Introduction
The 2006 Football World Cup offers a timely opportunity to consider the wider social and political implications of sport in general and football in particular, with particular reference to the racial dimension to sporting competition. Now of course, Dr Frances Cress-Welsing in her much acclaimed book, 'The Isis Papers' (1991), provided an in-depth psychological analysis of the racial/sexual symbolism of a variety of sports. Similarly, Abdullah Nazir Uhuru in his excellent book 'Killing "Me" $oftly' (2005), provides an insightful analysis of football, drawing upon Cress-Welsing's work. The aim of this essay is to build upon these works and also to assist Afrikans to understand that, life is politics and everything in life is political, therefore sport has a politicised and racialised dimension to it, just like all other forms of people activity.
We are at War
If viewed from the narrow perspective promulgated by 'the West', war involves military … Read More