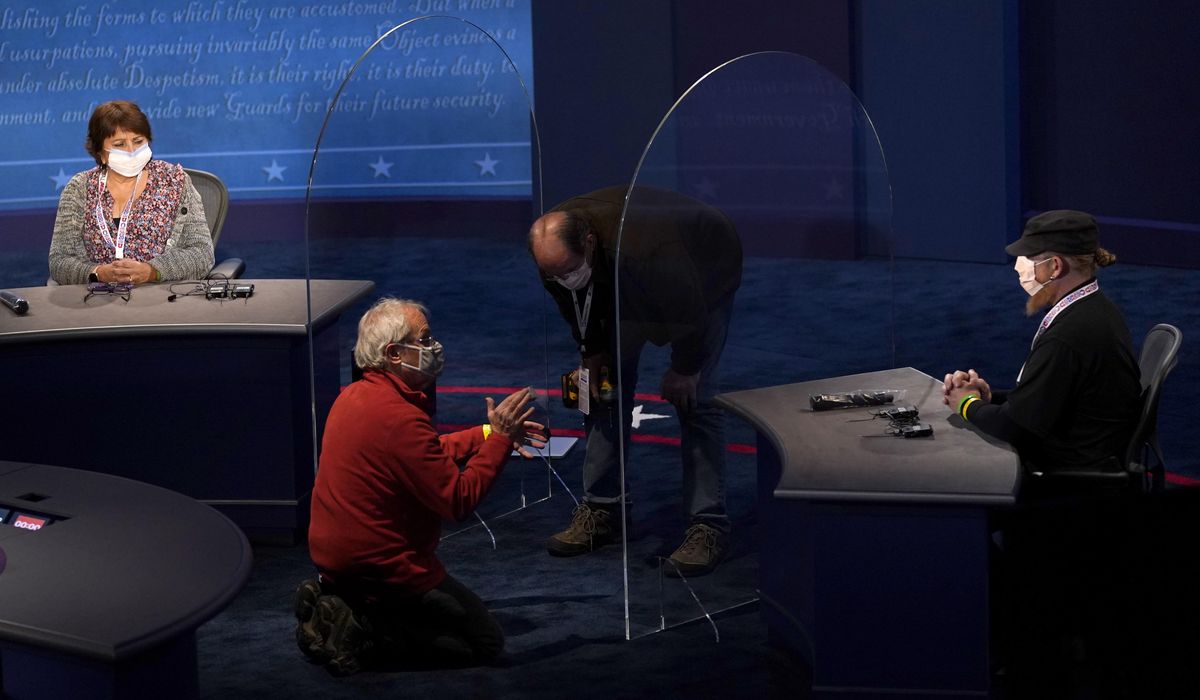 WASHINGTON (AP) – The Latest on the 2020 presidential election (all times local):
10:35 p.m.
Vice President Mike Pence says Supreme Court nominee Amy Coney Barrett is a "brilliant woman" who will bring a lifetime of experience and "a sizable American family" to the nation's highest court.
During Wednesday's vice presidential debate, Pence and Democratic candidate Kamala Harris were asked how their respective states of Indiana and California should handle abortion if the Supreme Court were to overturn Roe v. Wade.
Pence, a former Indiana governor and abortion opponent, warned against attacks on Barrett's Roman Catholic faith and mentioned her large family of seven children.
Pence says he wouldn't presume to say how Barrett would vote on Roe. But as a candidate in 2016, Pence often told conservative crowds that President Donald Trump would appoint justices who would send Roe to the "dustbin of history."
Harris said it was "insulting"
…
Read More
WASHINGTON (AP) — The Latest on the 2020 presidential election (all times local):
8:20 p.m.
…
Read More
Calvin Harris let his feelings be known in an Instagram post criticizing the UK government's treatment of the music industry amid COVID-19.
Posted Monday, the image shows a burnt-out nightclub with the caption, "as usual the UK government treating music industry like sh–; contributes 5bn to the economy, generates massive tax revenues for NHS and other public services…besides that, culture is extremely f—ing important…you've lost sight of what life is about…you'd rather live in a world of supermarkets and pharmaceutical drugs."
The Scottish producer's post came after a Sept. 28 Sky News interview with Helen Whately, the UK's Minister for Care at the Department of Health and Social Care. During the conversation, Whately stated that it "doesn't make sense to continue supporting jobs where there simply isn't work at the moment" including jobs in the nightlife sector.
This discussion came after the announcement that the UK's Self-Employment Income Support Scheme,
…
Read More