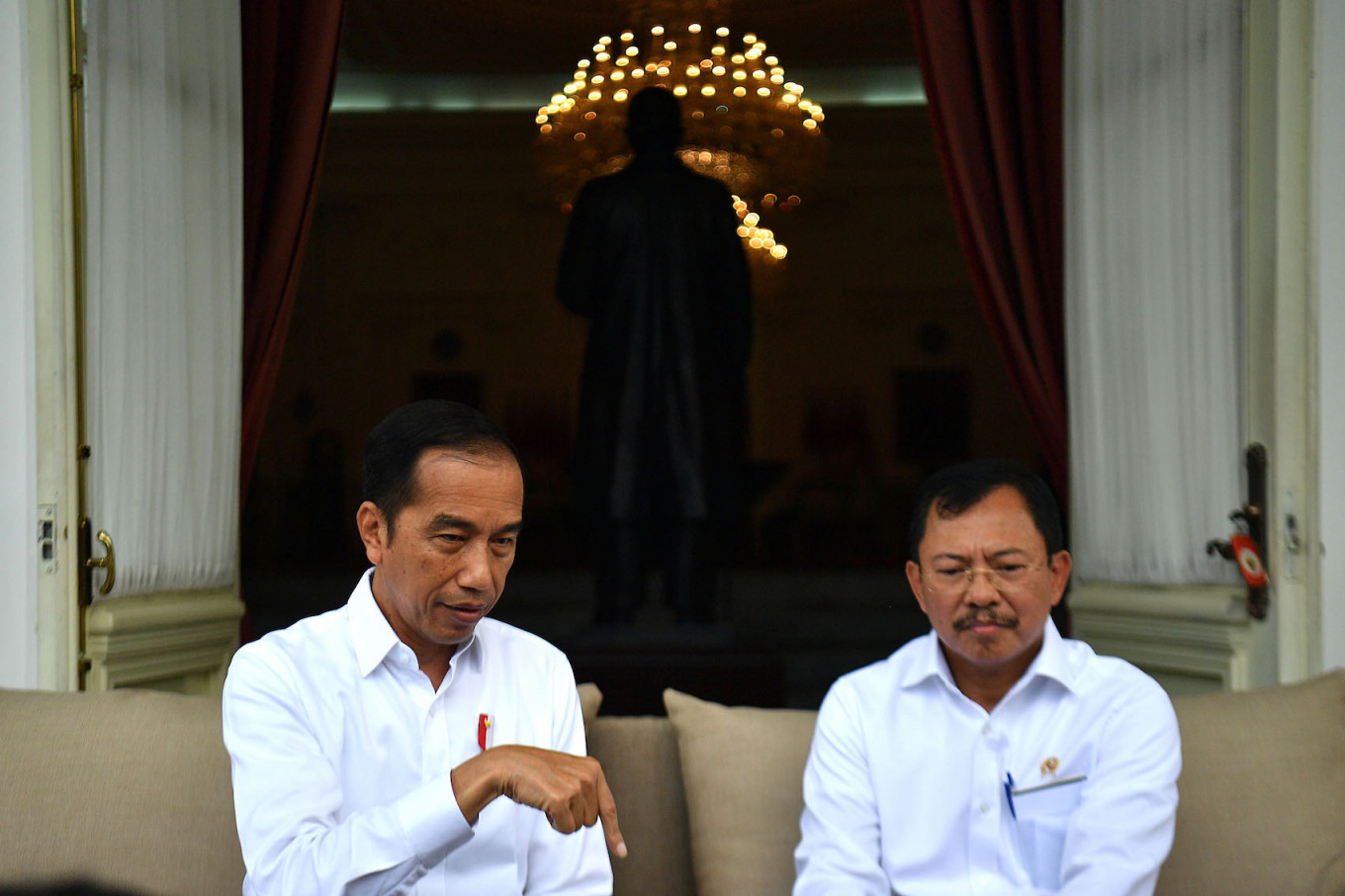 A coalition of civil society groups, academics and social organizations has started an online petition urging President Joko "Jokowi" Widodo to fire Health Minister Terawan Agus Putranto for his alleged incompetence in handling the worsening COVID-19 pandemic.
"We think that Terawan Agus Putranto has failed to carry out his duties in handling the pandemic as health minister," the coalition wrote in a petition filed through change.org. "Therefore, we demand that President Jokowi dismiss Terawan from his position as health minister and replace him with someone more competent."
The petition was started on Wednesday by the National Network on Domestic Worker Advocacy (Jala PRT), the head of students' executive board of Syarif Hidayatullah State Islamic University (UIN Jakarta) Sultan Rivandi, the head of the University of Indonesia's Student Executive Body (BEM UI) Manik Marganamahendra, Irma Hidayana of LaporCOVID-19 (Report COVID-19) community and Supinah as a labor representative.
As of the
…
Read More