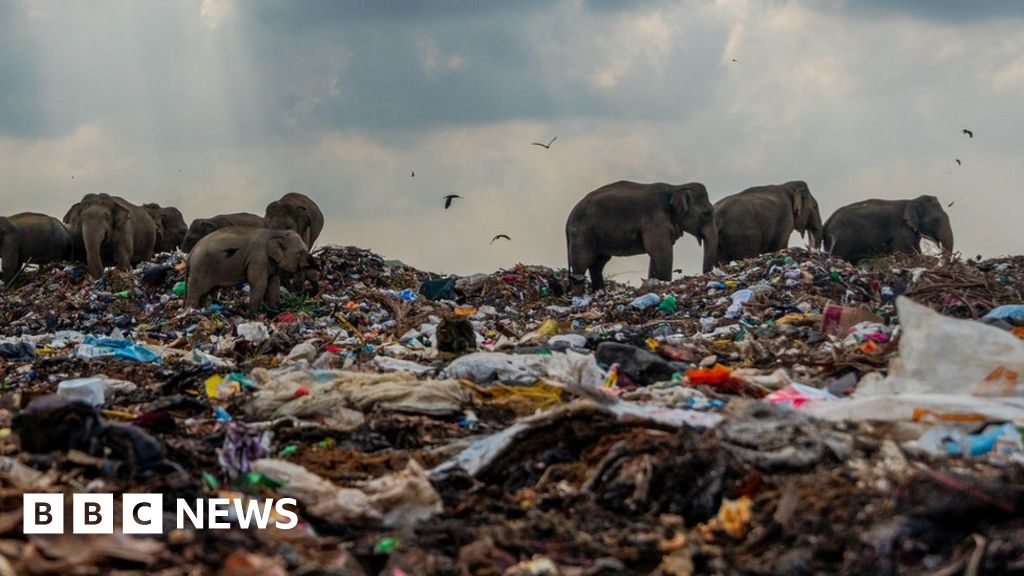 A harrowing image of a herd of elephants eating from a rubbish dump in Sri Lanka, by Tilaxan Tharmapalan, has won first prize in this year's Royal Society of Biology (RSB) photography competition.
The elephants pictured are rummaging for food near a wildlife sanctuary in Ampara District.
The authorities have recently banned the dumping of rubbish near these protected sites where elephants have been known to fall ill and die from eating the waste.
Tharmapalan's photo was chosen by judges for addressing the competition theme of "Our Changing World", winning him £1,000 in prize money.
Winner of the RSB's Young Photographer of the Year was Ashwin Geerthan, 14, also from Sir Lanka.
Geerthan won for his image of cormorants perched on poles left by fishermen, waiting to spot fish in the waters, seen below.
Here are other shortlisted images from the competition,
…
Read More