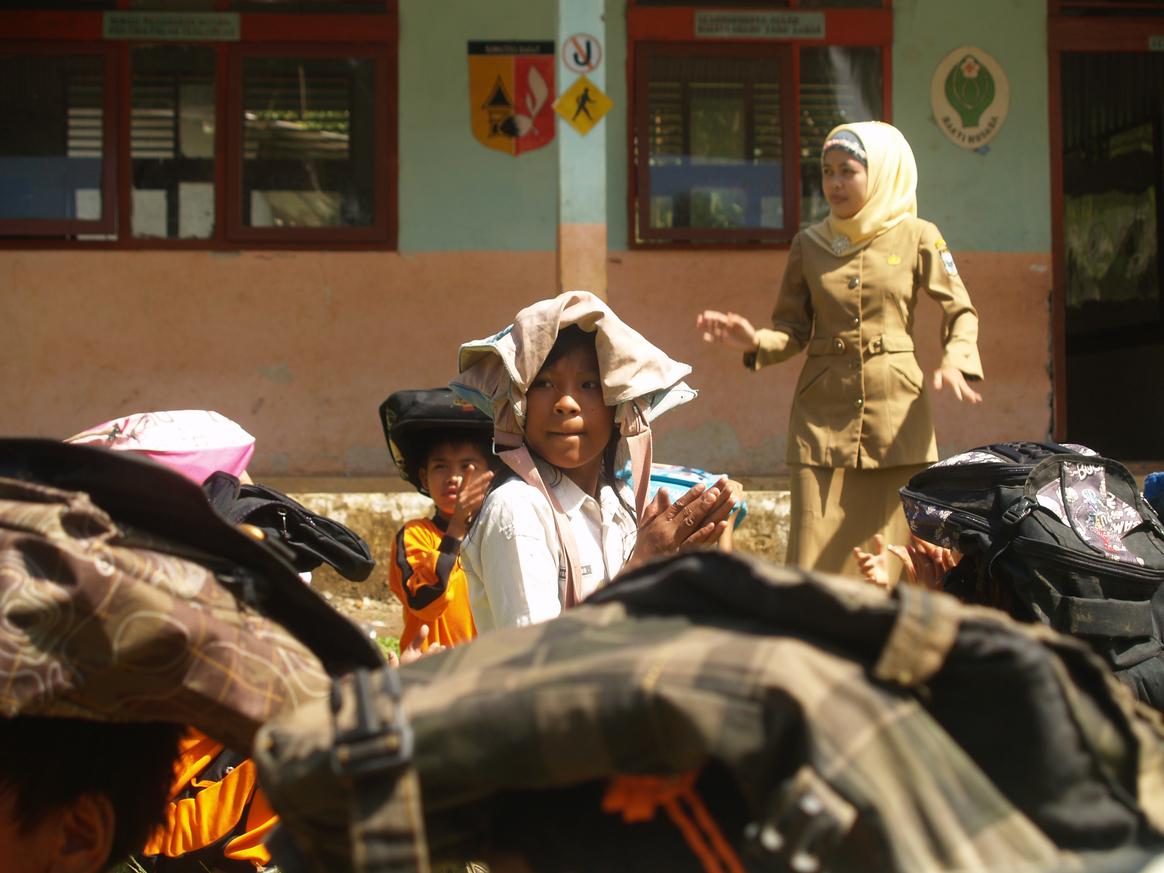 Students of an elementary school doing earthquake simulation in West Sumatra, Indonesia (2012).
By Jason von Meding and Ksenia Chmutina​
Some scholars argue that "natural disaster" is simply a term of convenience and that the public readily understands that disasters originate from the structures of society. But public discourses—often centered around particular hazard or event-focused narratives of destruction—seem to suggest otherwise.
A lack of understanding about how risk is created isn't surprising when blame is continually attributed to nature. By naturalizing disaster in discourse, efforts to address unequal impacts are stripped of political power and the focus often shifts to taming nature.
As disaster researchers, we were concerned about the lack of data to demonstrate the tangible impacts of the disaster language that we use and, more broadly, of this "natural" framing. Our current research works to change this and enable dialogue with critics who argue that pushing back on
…
Read More