IBM Executive Chairman Ginni Rometty told CNBC on Thursday that corporate America has the potential to create long-lasting societal change by advancing the cause of racial equality.
"The private sector has the ability to create a movement, and actually, I think, this could be the greatest mobilization of the private sector for a benefit of society," Rometty said on "Squawk on the Street." 
Rometty, who stepped down as IBM chief executive earlier this year, has been a staunch advocate for companies to rethink hiring practices to include candidates with diverse backgrounds, including people who haven't obtained four-year college degrees.
Rometty's comments Thursday come as the United States experiences renewed calls for racial justice following high-profile killings by White police offices of Black Americans in 2020, including George Floyd in Minneapolis in May.
Activists, customers and even employees have applied pressure and demanded action from companies. With protests at their peak
…
Read More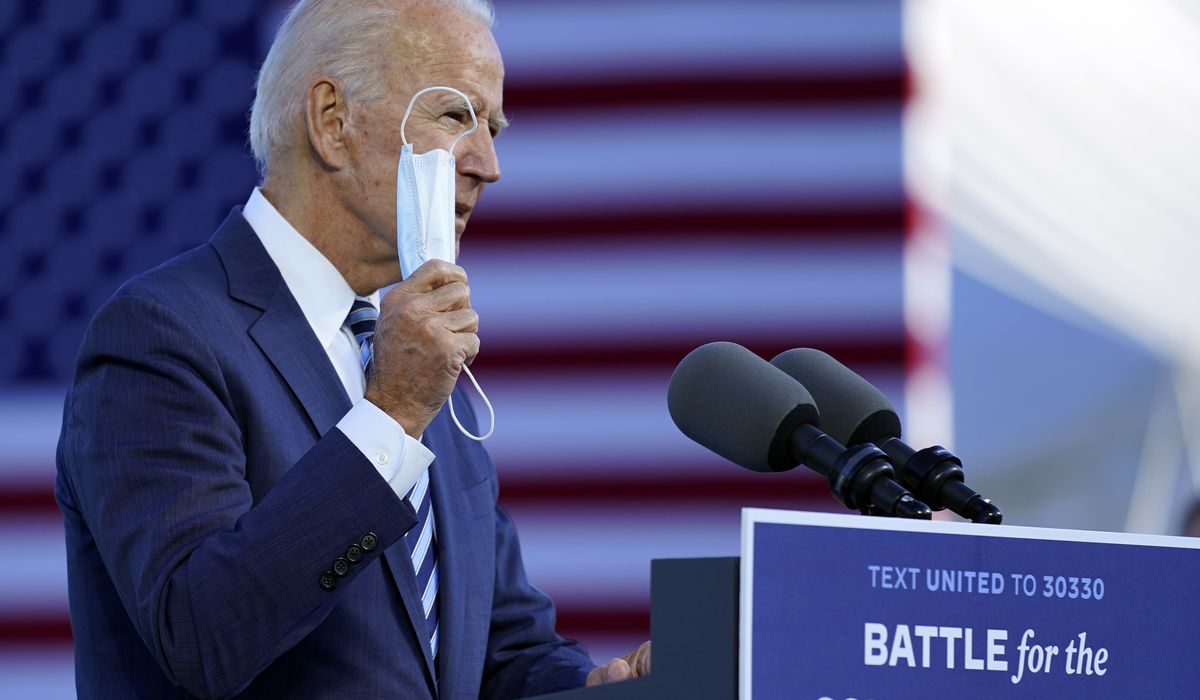 Democratic presidential nominee Joe Biden aimed to walk fine line between calling for racial justice and enforcing law and order in the nation Tuesday.
After months of protests and rioting across the country, Mr. Biden pushed back at criticism he was soft in his support for law enforcement, arguing that it was a false choice.
"The country has been riled by incidents of excessive police force, heartbreaking cases of racial injustice, and lives needlessly and senselessly lost. By peaceful protesters giving voice to calls for justice. By examples of violence and looting and burning that cannot be tolerated," he said in a speech delivered in Gettysburg, Pennsylvania.
"I believe in law and order. I've never supported the defunding the police but I also believe that justice is real," he added. "I cannot believe we have to choose between law and order racial justice in America. We can have both. This
…
Read More
WASHINGTON (AP) — The Latest on the 2020 presidential election (all times local):
5:40 p.m.
…
Read More
Introduction
The 2006 Football World Cup offers a timely opportunity to consider the wider social and political implications of sport in general and football in particular, with particular reference to the racial dimension to sporting competition. Now of course, Dr Frances Cress-Welsing in her much acclaimed book, 'The Isis Papers' (1991), provided an in-depth psychological analysis of the racial/sexual symbolism of a variety of sports. Similarly, Abdullah Nazir Uhuru in his excellent book 'Killing "Me" $oftly' (2005), provides an insightful analysis of football, drawing upon Cress-Welsing's work. The aim of this essay is to build upon these works and also to assist Afrikans to understand that, life is politics and everything in life is political, therefore sport has a politicised and racialised dimension to it, just like all other forms of people activity.
We are at War
If viewed from the narrow perspective promulgated by 'the West', war involves military … Read More