The government's own scientific advisers warned that its 10pm curfew on pubs, bars and restaurants would only have a "marginal impact" on the spread of coronavirus.
Documents published on Monday from the government's Scientific Advisory Group for Emergencies (Sage) show that experts dismissed the idea of a curfew exactly a week before one was implemented across England.
In a document from 17 September, seven days before the 10pm curfew came into force, Sage wrote: "Curfews likely to have a marginal impact. Low confidence."
The document was published on Monday just hours after prime minister Boris Johnson announced details of a new three-tier lockdown system in England.
Watch: Boris Johnson announces three-tier lockdown
The 10pm curfew has been criticised by scientists, as well as politicians in the North of England, who have doubted its
…
Read More
Good morning. Brexit was supposed to be about parliament "taking back control" but one of the extraordinary ironies of 2020 is that Britain's departure from the European Union has coincided with the government implementing the most draconian restrictions on ordinary life seen in peacetime – mostly with MPs having no say over the process at all. The key lockdown measures have become law as regulations passed under emergency powers, Because of the way such secondary legislation is scrutinised, MPs have not had the chance to vote before the laws take effect, the few votes that have taken place have been retrospective (after the laws are already in place) and mostly the regulations have not been subject to votes or debates at all.
Now many MPs have had enough. There will be a debate tonight on extending the powers in the Coronavirus Act and many amendments have been tabled saying MPs
…
Read More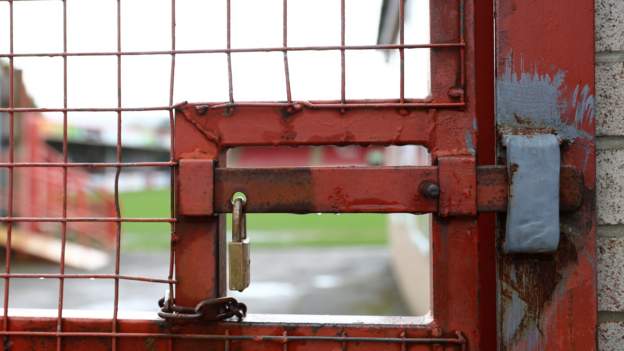 Football is now at risk of "the collapse of the national league structure that we have known for over 100 years", the government has been warned.
A group of prominent figures has written a joint letter urging ministers to help with a coronavirus crisis rescue package.
Signatories include former Football Association chairmen Greg Dyke and Lord Triesman, Sunderland shareholder Charlie Methven and broadcaster Robbie Savage.
They say many EFL and National League clubs are now preparing to "cease playing… and put their business into administration".
"We would ask that the government now make clear what financial support it's prepared to give before it is too late," the group writes.
"In order for clubs to sustain themselves over the winter and keep playing, they would need to be compensated for the loss of match ticket sales.
"There
…
Read More