MORRISVILLE, N.C., Oct. 13, 2020 (GLOBE NEWSWIRE) — Syneos Health® (Nasdaq:SYNH), the only fully integrated biopharmaceutical solutions organization, today announced that it was awarded the Society for Clinical Research Sites (SCRS) Eagle Award, sweeping the CRO category for the fourth consecutive year. Presented at SCRS's Global Site Solutions Summit, the award recognizes the CRO that best exemplifies a site-focused approach to clinical trial management, demonstrating outstanding leadership, professionalism, integrity, passion and dedication to advancing the clinical research profession through strong site partnerships.
"We are honored that sites have consistently selected Syneos Health as their CRO of choice in recent years, pointing to the progress we've made in streamlining pain points in the clinical trial process," said Tara Fitzgerald, President, Clinical Development Services, Syneos Health, who accepted the award on behalf of the company at the Summit. "It's especially humbling in a year where we've been proud to work side-by-side
…
Read More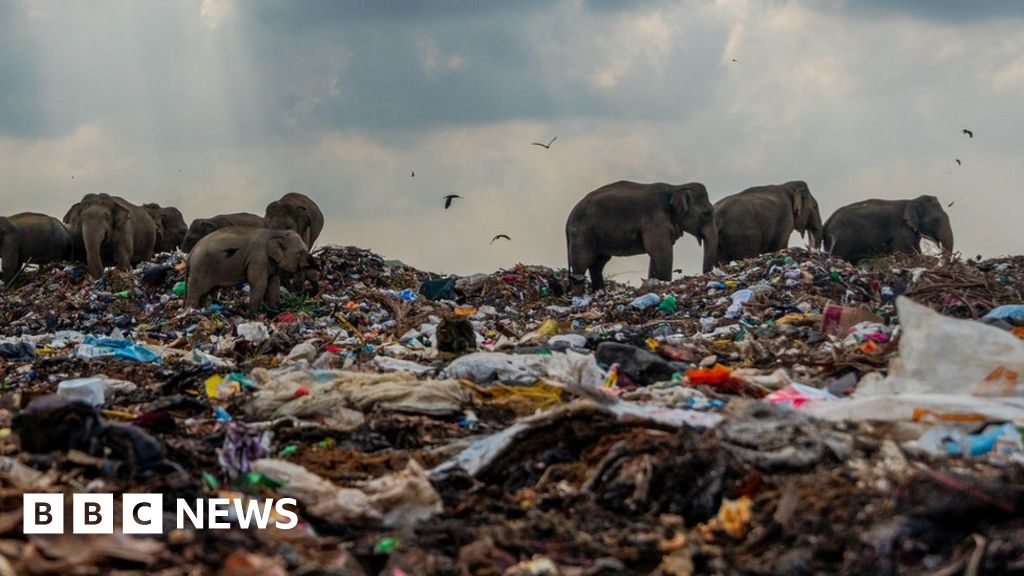 A harrowing image of a herd of elephants eating from a rubbish dump in Sri Lanka, by Tilaxan Tharmapalan, has won first prize in this year's Royal Society of Biology (RSB) photography competition.
The elephants pictured are rummaging for food near a wildlife sanctuary in Ampara District.
The authorities have recently banned the dumping of rubbish near these protected sites where elephants have been known to fall ill and die from eating the waste.
Tharmapalan's photo was chosen by judges for addressing the competition theme of "Our Changing World", winning him £1,000 in prize money.
Winner of the RSB's Young Photographer of the Year was Ashwin Geerthan, 14, also from Sir Lanka.
Geerthan won for his image of cormorants perched on poles left by fishermen, waiting to spot fish in the waters, seen below.
Here are other shortlisted images from the competition,
…
Read More
A British appeals court has overturned a judgement which said the UK had recognised opposition leader Juan Guaidó as Venezuela's president.
The ruling is a victory for Nicolás Maduro, who was re-elected to a second term as president in a 2018 election widely dismissed as rigged.
At the heart of the legal battle is the question of who controls $1bn (£773m) of gold stored in the Bank of England.
The case now goes back to the High Court.
What did the appeals court say?
Judge Stephen Males on Monday set aside the judgement by the High Court in July which had ruled that the UK had "unequivocally recognised opposition leader Juan Guaidó as president", rather than President Nicolás Maduro.
In his ruling in July, High
…
Read More
(Bloomberg) — A British appeals court ruled in favor of the Venezuelan government of Nicolas Maduro, and said the legal fight over the future of $1 billion in gold stored in the vaults of the Bank of England should be reconsidered.


© Bloomberg
A selection of gold bars of various weights sit at Gold Investments Ltd. bullion dealers in this arranged photograph in London, U.K., on Wednesday, July 29, 2020. Gold held its ground after a record-setting rally as investors awaited the outcome of a Federal Reserve meeting amid expectations policy makers will remain dovish, potentially spurring more gains.


The judges Monday reversed a lower court ruling that the U.K. had unequivocally recognized opposition leader Juan Guaido as interim president. The government's statements on Guaido may not have reflected the reality on the ground, the justices led by Judge Stephen Males said.
The U.K.'s recognition "is to my mind
…
Read More
What's New: The U.S. Department of Defense has awarded Intel Federal LLC the second phase of its State-of-the-Art Heterogeneous Integration Prototype (SHIP) program. The SHIP program enables the U.S. government to access Intel's state-of-the-art semiconductor packaging capabilities in Arizona and Oregon and take advantage of capabilities created by Intel's tens of billions of dollars of annual R&D and manufacturing investment. The project is executed by the Naval Surface Warfare Center, Crane Division, and administered by the National Security Technology Accelerator.
This press release features multimedia. View the full release here: https://www.businesswire.com/news/home/20201002005095/en/
Intel's newest, leading-edge manufacturing facility is Fab 42 in Ocotillo, Arizona. Fab 42 connects to three other Intel fabrication plants, making the site Intel's first mega-factory network. It manufactures our newest generation of leadership products that will power hundreds of millions of computing devices worldwide. (Credit: Intel Corporation)
"Intel and the U.S. government share a priority to advance domestic
…
Read More
America is bleeding and bloodied on the mat right now, and in last night's presidential debate, both candidates were too busy punching one another to provide a tourniquet for our injured body politic.  The next debate provides an excellent opportunity for Joe Biden to do just that. He is not Donald Trump, and using Trumpian tactics doesn't work for him — not least because we're all so dang tired of them.
Luckily, there is a chance for Biden to course-correct in the next debate — especially considering that the format will be different. In a town hall context, the candidates will be taking questions directly from the voters, and this is where Biden can offer the sharpest contrast between himself and the incumbent president. If these voters are anything like me (and probably you, too), they'll be exhausted and frightened and sick of the bulls**t.
…
Read More
If Joe Biden
Joe BidenFormer Pence aide: White House staffers discussed Trump refusing to leave office Progressive group buys domain name of Trump's No. 1 Supreme Court pick Bloomberg rolls out M ad buy to boost Biden in Florida MORE wins the election, one of his first orders of business has to be to enact his proposed package of ethics reforms to ensure that no future president can replicate the abuse of power by the current administration. We must return independence to the Justice Department, tackle conflicts of interest, restore ethics in government, hold lobbyists and policymakers accountable, and reduce the influence of money in politics.
A recent article by Jonathan Chait makes the case to prosecute Donald Trump after he leaves office. But Chait frames this as a choice between "the rule of law and mutual toleration." Do we hold leaders accountable? Or do we ensure a peaceful transition
…
Read More
Go to top