Southwest Airlines CEO Gary Kelly told employees Thursday that the Dallas-based airline may still have to furlough workers or cut wages and benefits if the aviation industry doesn't get another round of economic aid.
Southwest, which has said it won't furlough employees this year even as competitors began letting go of workers Thursday, is still lobbying for Congress to extend the Payroll Support Program that gave $25 billion in grants to airlines to cover worker costs and another $25 billion in loans.
"But, I need to be honest with you and remind you, if the PSP extension fails, as we have warned for months, we'll be forced to find a way to further reduce our spending, reduce our salaries, wages and benefits specifically by seeking concessions, or as a last resort, layoffs and furloughs," Kelly said in the video message to employees posted Thursday afternoon.
A similar program passed in
…
Read More
NEW YORK (CBSNewYork) – Thursday marks the beginning of Breast Cancer Awareness Month.
The usual fundraising events, like breast cancer walks, are going to be much different this year. In fact, as CBS2's Dr. Max Gomez reports, one of Long Island's biggest fundraisers has become a drive-thru event.
Breast cancer awareness is critical every year and every month, of course. But, many women have been putting off their mammograms, or even cancer treatments, due to the coronavirus pandemic.
Cancer doesn't wait. So, this year, awareness and action are even more important.
The American Cancer Society's Making Strides of Long Island cancer walks, said to be the largest in the country, have been held annually in October at Jones Beach.
But, these kinds of mass gatherings, especially for cancer patients and survivors, are simply off limits during the pandemic.
RELATED STORY: Doctors Urge Women To Get Breast Screenings Now, Don't
…
Read More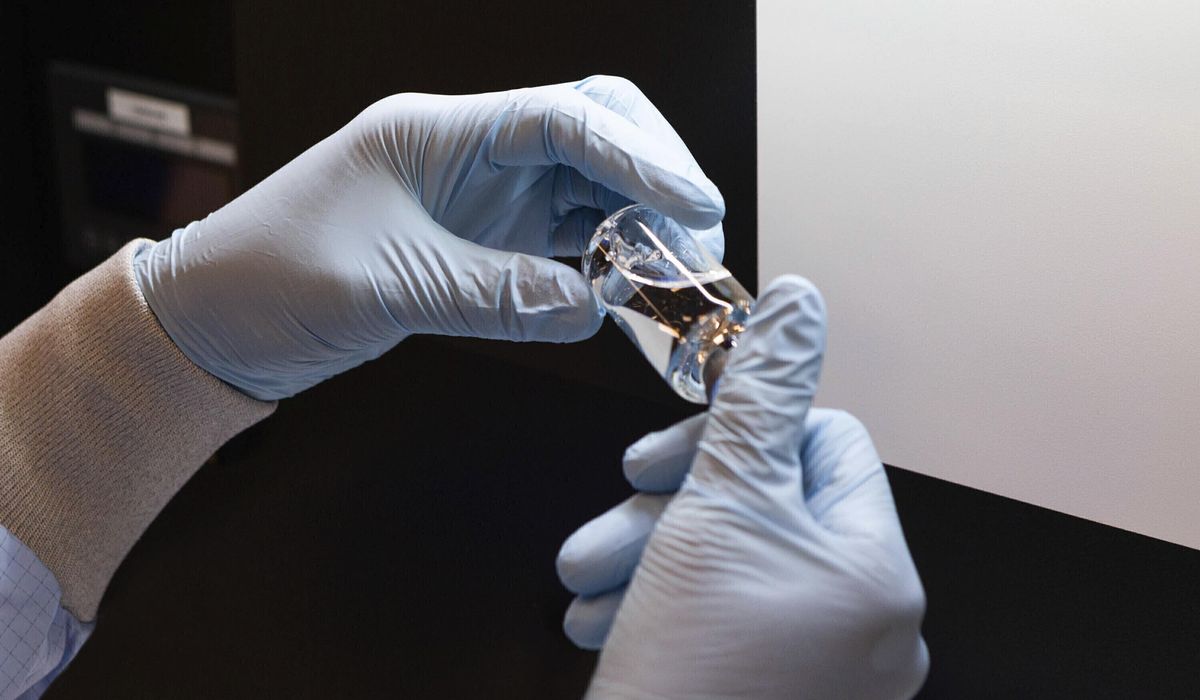 Hospitals can order a coronavirus treatment directly from its maker and distributor instead of relying on the government as a go-between, the Trump administration announced Thursday, saying supply of the drug exceeds demand.
Remdesivir, sold by Gilead Sciences under the brand name Veklury, is one of several therapies being wielded against the coronavirus and will remain a key tool after a vaccine is approved.
The U.S. government bought much of the supply of remdesivir in June after clinical trials suggested it could help COVID-19 patients recover faster. Federal officials wanted to lock down the drug for Americans during the scramble to get the pandemic under control. The number of cases has generally declined across the country after a midsummer Sun Belt spike, though some worry spots remain.
"Federal government oversight of the allocation of Veklury is not required because the drug is no longer a scarce resource — a tribute
…
Read More
In the last of seven hearings to investigate concerns that Google parent Alphabet (GOOG, GOOGL), Facebook (FB), Amazon (AMZN) and Apple (AAPL) are operating as illegal monopolies, witnesses before the House Antitrust Subcommittee Thursday clashed on whether Congress should overhaul U.S. antitrust law.
Proposals from witnesses before the committee, including several antitrust experts, could be a clue to changes forthcoming from the committee. They ranged from introducing legislation that would break up Big Tech companies and overturn judicial precedent to increased funding for antitrust law enforcers to maintaining status quo. 
'Quintessentially a congressional job'
Zephyr Teachout, associate professor of law at Fordham University School of Law, told the subcommittee on Thursday that Congress, not the Supreme Court, should regulate Big Tech. "It is quintessentially a congressional job to respond to this threat," Teachout said, calling for "significant" new legislation.
…
Read More
By Diane Bartz
WASHINGTON (Reuters) – The U.S. House of Representatives Judiciary Committee's antitrust panel discussed ways to tighten antitrust laws on Thursday, with two Republicans on the Democrat-dominated panel indicating potential support for some changes.
The antitrust subcommittee, chaired by Representative David Cicilline, is expected to release a much-anticipated report into the four big tech companies — Amazon.com Inc <AMZN.O>, Facebook Inc <FB.O>, Apple <APPL.O> and Alphabet's Google <GOOGL.O> — as soon as Monday.
In the hearing, Cicilline said the tech companies used strategies such as self-preferencing and predatory pricing to grow. "These once-scrappy, underdog startups have grown into the kinds of monopolies we last saw more than a century ago," he said.
One witness, Bill Baer, who headed the Justice Department Antitrust Division during the Obama administration, argued to the committee that successive court rulings over the years have made it harder to block a merger.
"If courts
…
Read More
From director Anna Mastro and based on an original story by Alex Litvak, Andrew Green and Austin Winsberg, the Disney+ original film Secret Society of Second-Born Royals follows Sam (Peyton Elizabeth Lee), a rebellious teenager whose royal lineage makes her second-born status something of an afterthought to her family. But when she learns that she has superpowers because of a genetic trait attributed only to those that are like her, it's up to her to find her inner superhero and create her own legacy.
During this 1-on-1 phone interview with Collider, filmmaker Anna Mastro talked about how she got attached to direct this project, blending the royal family genre with the superhero genre, the elements of the story that most spoke to her, the journey she's taken as a director, how much the script changes over the course of making the movie, assembling this team of
…
Read More
Barrett, who met with 11 Republican senators at the Capitol on Thursday, likely will face questions at her confirmation hearings later this month about whether her personal beliefs will influence her legal rulings.
The White House, while not commenting directly on the ad, said Thursday that the president would never ask a judge to prejudge a case. Trump, who tapped Barrett last Saturday to replace Ginsburg, is pressing the Senate to confirm the nominee before the Nov. 3 presidential election.
Barrett was a law professor at the University of Notre Dame in South Bend, Ind., when she attached her name to the ad placed by the St. Joseph County Right to Life group, of which Barrett and her husband, both Catholic, were members.
"We, the following citizens of Michiana, oppose abortion on demand and defend the right to life from fertilization to the end of natural life," read the ad
…
Read More
The Guelph Black Heritage Society says it has received $5,000 for its #ChangeStartsNow educational campaign.


© Matt Carty / Global Guelph
Guelph Black Heritage Society's Heritage Hall on Essex Street.


The funding is from the Guelph Community Foundation and Guelph Historical Society.
Read more: Guelph Black Heritage Society raising money for #ChangeStartsNow campaign
The grant will support a key pillar in the heritage society's campaign, which is the development of a booklet on Black history in Guelph and Wellington County.
Another aspect of the campaign is a list of 100 educational resources, such as books and movies, that are curated by volunteers for those seeking factual information on Black history and issues.
It also includes online educational and cultural events and a directory of Black-owned and operated businesses in Guelph, Wellington County and Waterloo Region.
There are also plans for Heritage Hall, the former British Methodist Episcopal Church on Essex
…
Read More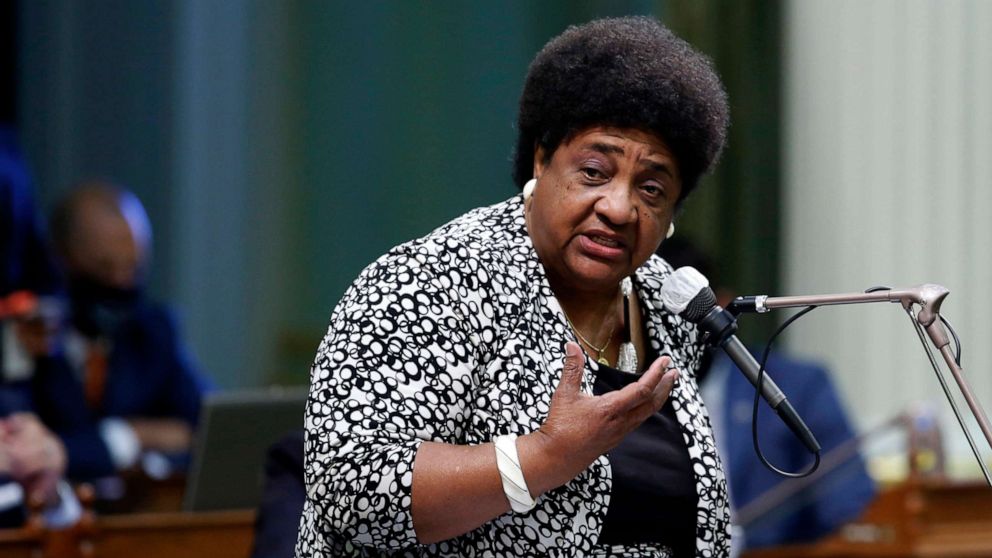 The law establishes a task force to make recommendations.
California became the first state to pass a law establishing a task force to study and make recommendations on reparations for Black Americans.
The landmark legislation calls for the creation of a nine-member commission to "inform Californians about slavery and explore ways the state might provide reparations," according to a statement from Gov. Gavin Newsom's office.
The bill was authored by Assemblymember Shirley Weber of San Diego, who introduced it to state legislators back in February. Newsom signed it into law on Wednesday.
"California has historically led the country on civil rights, yet we have not come to terms with our state's ugly past that allowed slaveholding within our borders and returned escaped slaves to their masters," Weber said in a statement after Newsom signed the bill.
…
Read More
CLOSE
While discussing the shooting of Jacob Blake on 'The Ingraham Angle,' President Trump said some police officers who shoot unarmed suspects 'choke.'
USA TODAY
A federal judge Thursday halted the work of a national law enforcement advisory commission authorized by President Donald Trump as part of a legal challenge to the group's composition and claims that it lacked representation from police reform and civil rights groups.
The order issued by U.S. District Judge John Bates comes weeks before the Presidential Commission on Law Enforcement and the Administration of Justice was due to deliver to Attorney General William Barr its findings on challenges facing local police.
While the The commission was directed to produce a "fresh evaluation of the salient issues affecting American law enforcement and the communities they protect," civil rights advocates claimed that it has served to support "unfounded yet repeated public assertions" by the president and the
…
Read More
Go to top