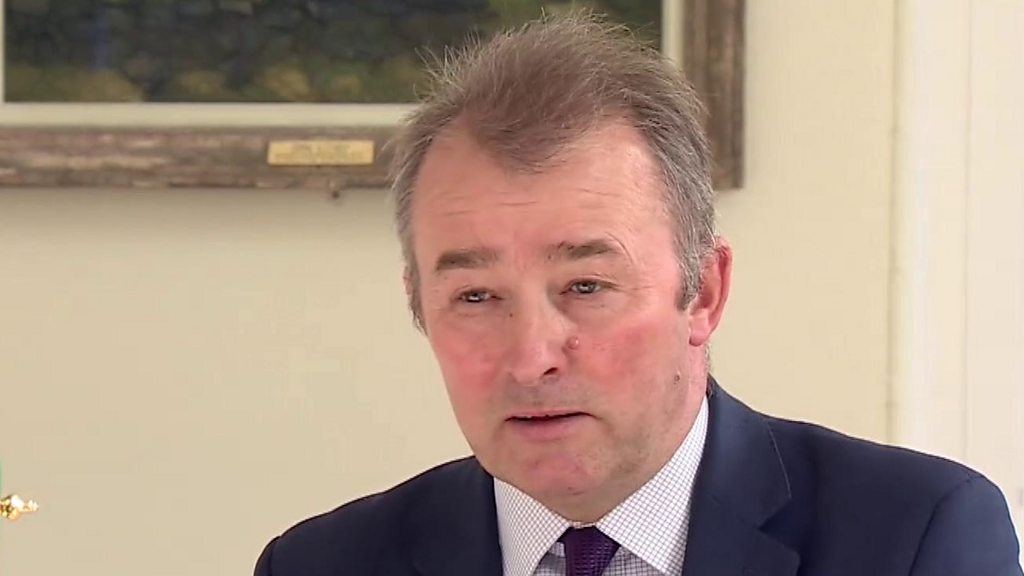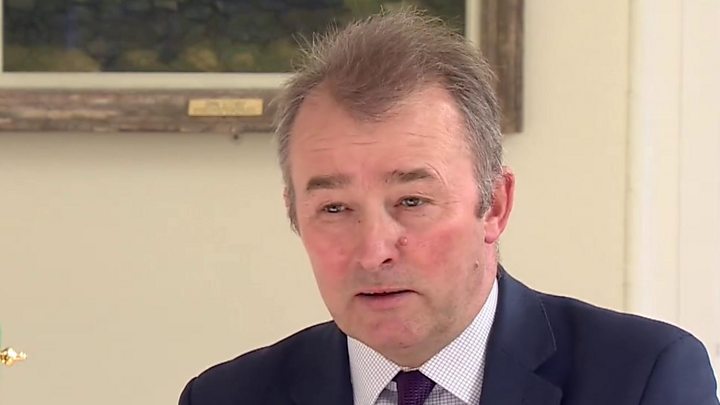 The UK government would never "rule anything out" on bypassing the Welsh Government to build an M4 relief road, the Welsh secretary has told BBC Wales.
Simon Hart said UK ministers would "much prefer" a "collaborative project" to tackle congestion around Newport and the Brynglas tunnels.
He added that while they "probably could" bypass Welsh ministers it would be "complicated" and "controversial".
The Welsh Government said the relief road was a matter for Wales.
Wales' First Minister Mark Drakeford scrapped a relief road plan last year after declaring a climate emergency.
The recently published UK Internal Market Bill, if passed into law, will give the UK government power to spend on otherwise devolved areas such as infrastructure and economic development.
Speaking to the BBC Politics Wales programme, Mr Hart
…
Read More
Last April, states began to sporadically reopen after weeks of being shut down. Georgia was among the first to begin the process, while some states didn't start lifting restrictions until June. The uncoordinated reopening caused chaos, according to Sinan Aral, director of MIT's Initiative on the Digital Economy.
Why? Because Georgia pulled in hundreds of thousands of visitors from neighboring states — folks hoping to get a haircut or go bowling.
Aral was tracking Americans on social media, and it became clear to him that having uncoordinated policies for the coronavirus doesn't make sense. As people watched their social feeds fill with images of people heading back outside, they stepped out too — even if their state wasn't at the same phase.
Aral, the author of "The Hype Machine: How Social Media Disrupts Our Elections, Our Economy, and Our Health — and How We Must Adapt," has used social media
…
Read More
Some young children earn millions of dollars through social media influencing and promotion, but there's little legislation or protection for most. A new law in France aims to try to safeguard children under the age of 16, protecting their finances and providing some privacy.
The legislation, which was passed unanimously by the French parliament on Oct. 6, creates a "legal framework" that gives social media stars the same protections as French child models and actors.
A press release about the law says videos of child influencers online raise "important questions about the interests of the children they portray" and raises questions about the "impact celebrity can have on the psychological development of children, the risks of cyber-harassment, even child pornography, and the fact that these activities are not regulated by labor law."
Bruno Studer, the politician behind the bill, told the French newspaper Le Monde that the law would make
…
Read More
This post was contributed by a community member. The views expressed here are the author's own.
Valentine is pet of the week at your Rancho Coastal Humane Society. He's an 8-month-old, 12- pound, male, Domestic Short Hair cat with a Brown Tabby coat.
Valentine was a two-month-old kitten when he was taken to another shelter. After that he was transferred to Rancho Coastal Humane Society through the FOCAS (Friends of County Animal Shelters) program. He spent a few weeks in foster care before returning to Rancho Coastal Humane Society, where he was quickly adopted.
Five months later, his adopter returned Valentine, saying that he was too active for their home situation.
Valentine is still very much a kitten. He's outgoing and social with people. He might do best in a home where the owners have had cats in the past.
The $100 adoption fee for Valentine includes medical exams,
…
Read More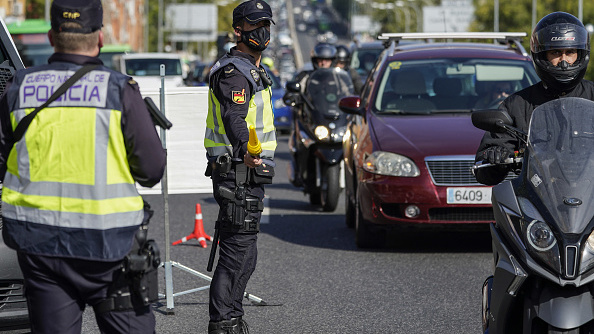 Bloomberg via Getty Images
The Spanish government has declared a state of emergency in the Madrid region, making it possible to impose new anti-coronavirus lockdown restrictions, against the strong opposition of the local government.
Tensions have heightened between the center-left national government and the center-right regional government over how to fight the new wave of COVID-19 outbreaks.
Prime Minister Pedro Sánchez issued a 15-day lockdown order on Oct 2. Madrid President Isabel Díaz Ayuso took the issue to court and a judge in Madrid ruled in her favor. So Sánchez followed up
…
Read More
For the past decade, gun owners dressed in flak jackets and camouflage fatigues have brought their rifles into the Michigan Legislature at least twice every year, asserting their vehement support for gun rights by displaying weapons in the hallways.
This spring, those gatherings intensified as participants turned what had been a declaration about the Second Amendment into a protest over how far the government could go in limiting individual behavior amid the pandemic. Hundreds turned out to demand an end to lockdowns, social distancing and mask wearing.
Among the demonstrators who stormed into the Capitol to protest those measures were two brothers who have now been charged as part of an extremist plot to kidnap Gov. Gretchen Whitmer and to commit other violence. The brothers subscribed to a larger anti-government movement that has evolved in Michigan and throughout the United States over decades, but was spurred on this year by
…
Read More
Anna Sorokin, the fake heiress who swindled the high society elite of Manhattan, has been granted parole, according to a new report.
Sorokin, 29, appeared before a parole board earlier this month and was granted parole, and could be released as soon as early next year, her attorney Todd Spodek told the New York Post on Friday.
'Anna has paid her debt to society handsomely, and I hope society repays the favor,' Spodek said of his client, who prosecutors say scammed some $275,000 from her upper crust friends.
Sorokin is currently incarcerated at Albion Correctional Facility, a medium-security facility in upstate New York, and is eligible for release as soon as February 15, 2021 — but faces deportation to Germany upon her release.
Anna Sorokin, the fake heiress who swindled the high society elite of Manhattan, has been granted parole. She is seen above in May 2019 during sentencing
Scammer
…
Read More
By JOHN FLESHER and MICHAEL KUNZELMAN, Associated Press
TRAVERSE CITY, Mich. (AP) — The foiled plot to kidnap Michigan's governor is a jarring example of how the anti-government movement in the U.S. has become an internet-driven hodgepodge of conspiracy theorists who have redirected their rage from Washington toward state capitols.
That's in contrast to the self-styled "militia" movement that took shape in the 1990s — loosely connected groups whose primary target was the federal government, which they considered a tyrannical force bent on seizing guns and imposing a socialist "new world order."
Deadly standoffs between FBI agents and extremists at Ruby Ridge, Idaho, and Waco, Texas, stoked those groups' anger. Timothy McVeigh and Terry Nichols, convicted in the 1995 bombing of the Oklahoma City federal building that killed 168 people, were reported to have met with Michigan militia activists.
Public revulsion over that massacre damaged the movement, which largely faded
…
Read More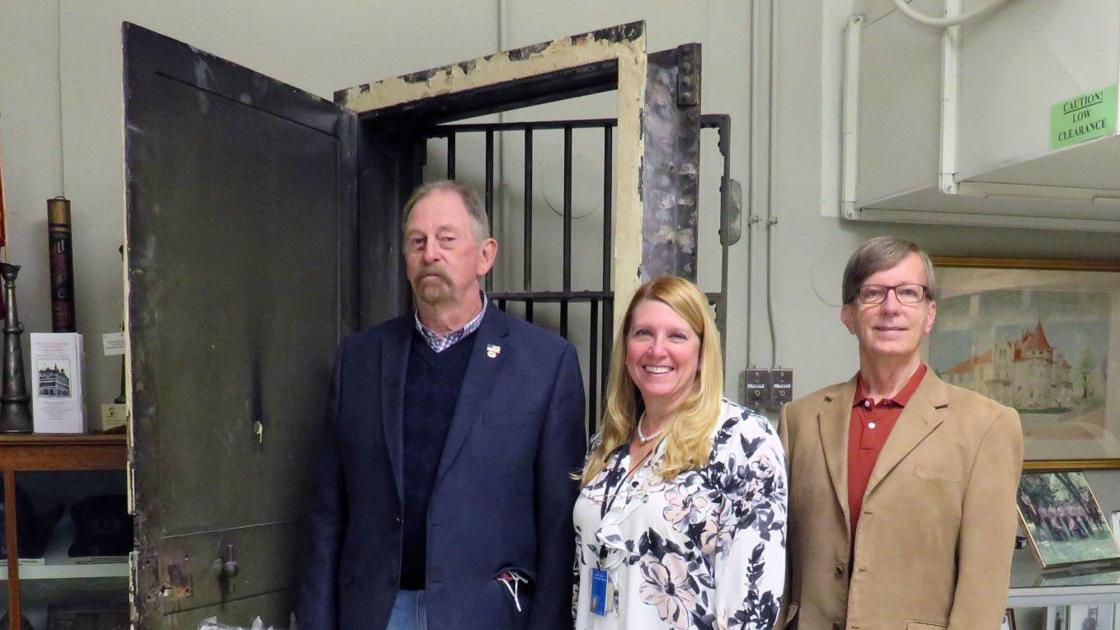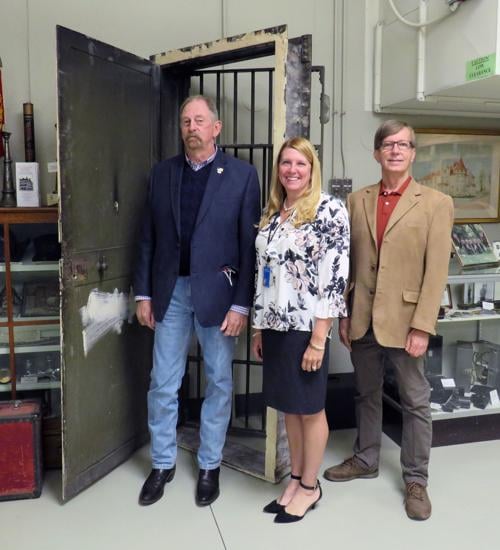 The LaPorte County Historical Society Museum locked up its latest acquisition: the historic jail door from the Michigan City Superior Courthouse.
The museum, at 2405 Indiana Ave., LaPorte, obtained the door to the jail cell from the 111-year-old courthouse at 300 Washington St. where prisoners were held during their daily trial proceedings. It's actually two doors: a barred door and a steel door with a peep hole that allowed sound and light to enter the holding cell.
"LaPorte County Commissioner Richard Mrozinski was instrumental in acquiring the door on behalf of the Museum," the LaPorte County Historical Society said in a press release.
"The jail door was in an area of the
…
Read More
Trump will address guests from the White House balcony in his first public event since his COVID-19 diagnosis
President Donald Trump will address hundreds of invited guests on Saturday to discuss "law and order," from the balcony of the White House.
Trump, who is still recovering from COVID-19, will appear before his supporters this weekend, ABC News reports. The gathering will take place on the South Lawn of the White House and highlight "remarks to peaceful protesters for law and order," according to the official invite.
Read More: Trump tells Iran 'if you f–k with us, we'll do things 'never done before'
Trump's first public event since his diagnosis is being organized in conjunction with Blexit, the Candace Owens' backed group which urges Black Americans to leave the Democratic Party per sources.
…
Read More
Go to top