Farmers and food campaigners were defeated on Monday night in their attempts to enshrine high food safety and animal welfare practices in British law.


© Getty Images
A demonstration by farmers outside the Houses of Parliament ahead of the vote.


Several prominent backbench Tory MPs rebelled against the government to vote for amendments to the agriculture bill that would have given legal status to the standards, but the rebels were too few to overcome the government's 80-seat majority and the key amendment fell by 332 votes to 279 after an often impassioned debate.
The government argued that giving current standards legal status was unnecessary as ministers had already committed to ensuring that UK food standards would be kept in any post-Brexit trade agreements. However, critics fear that the lack of a legally binding commitment in the agriculture bill will allow future imports of sub-standard food that will undercut British produce
…
Read More
(Bloomberg Opinion) — The Amy Coney Barrett nomination hearings have started and guess what? They're just as much of an election-year circus as everyone expected them to be.
Back in 2016, when Republicans claimed that nominating and confirming a Supreme Court justice during an election year was a violation of the electorate's right to choose, they were fond of citing something they called the "Biden rule." In fact, what Joe Biden said when he was Judiciary Committee chair in the summer of 1992 was that if a vacancy were to arise after his June 25 speech, he would urge President George H.W. Bush to wait to nominate a new justice until after the election, and at any rate he would not hold hearings until afterward.
Why? Because "where the nation should be treated to a consideration of constitutional philosophy, all it will get in such circumstances is a partisan bickering
…
Read More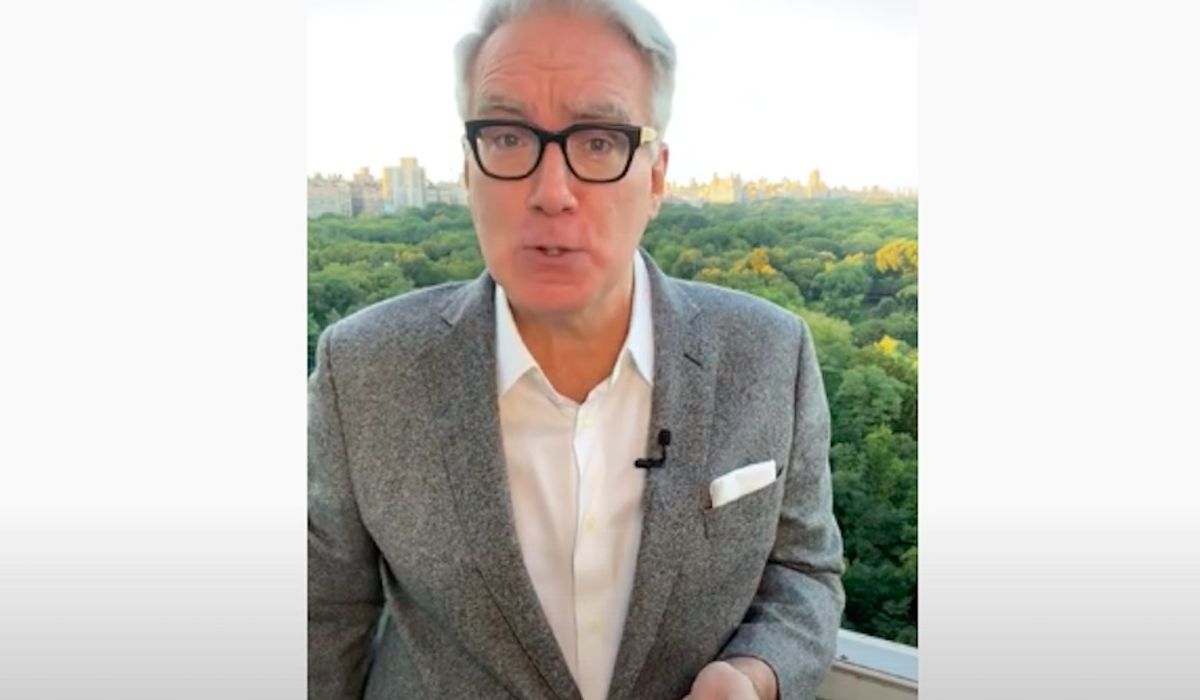 Keith Olbermann is having no trouble finding his voice after leaving ESPN for the third time last week, declaring during his new political commentary show on YouTube that President Trump's supporters and his "enablers" like Supreme Court nominee Amy Coney Barrett should be prosecuted and "removed from society."
Mr. Olbermann announced last week that he was exiting his contract with ESPN early in order to "serve my country" with daily anti-Trump commentary on YouTube ahead of the Nov. 3 election. During the second episode of his show, "The Worst Person in the World," he hypothesized that Mr. Trump would reject the results of the upcoming election and would not willingly leave the White House if he loses. And even if this "demonic president" did by chance concede defeat, he would immediately announce afterward that he is seeking reelection in 2024, Mr. Olbermann claimed.
Thus, Mr. Olbermann argued, Mr. Trump "must
…
Read More
Most events have changed in format this year because of COVID-19, and the same is true for Bone Appetit, a fundraiser that helps defray the costs of Helping Hands Humane Society while celebrating the human-animal connection.
Grace Clinton, director of business development and special events at Helping Hands Humane Society, answered questions about this year's event.
Could you share Bone Appetit's history along with its purpose and goals?
Since 2001, Bone Appétit has been our annual dinner and gala fundraiser to help the homeless animals in the Shawnee County community and the greater area of northeast Kansas. This essential fundraiser helps our organization care for over 6,000 animals who come through HHHS's doors each year, and allows us to celebrate the human-animal bond with our supporters. These funds are vital to continuing our lifesaving mission.
When does this year's event take place? How has COVID-19 changed this year's event?
This
…
Read More
The former office manager of a Wall Township law firm was arrested Friday after an investigation revealed she stole over $100,000 from her employer, authorities said.
Patricia Vaughn, 62, of Toms River, was charged with theft and released on a summons, Monmouth County Prosecutor Christopher J. Gramiccioni announced Monday.
The investigation began in January after the Monmouth County Prosecutor's Office was contacted by the Wall Township Police, who had received a theft report from the owner of the firm stating Vaughn had stolen funds, according to a release from the office.
Investigators combed through various business and personal accounts related to the law practice and found numerous unauthorized transfers from the accounts to the firm's operating account that were made by Vaughn from 2011 through 2019, the office said.
Vaughn hid these transfers by creating false bank statements and used the money she added to the operating account to give
…
Read More
The U.S. Department of Homeland Security will not pay the multi-million dollar fines it owes to two Portland bureaus for erecting an iron fence around the federal courthouse in the city.


© Provided by Washington Examiner
In letters to the Portland Bureau of Transportation and the Bureau of Environmental Services obtained by Pamplin Media, Federal Protective Service Assistant Director David A. Hess claimed the U.S. Constitution's Supremacy Clause absolves the agency from city fines.
"The Federal Government is absolutely immune from fines or penalties issued by local governments unless there is a clear waiver of sovereign immunity by Congress," Hess wrote. "There has been no such waiver here."
The PBOT originally fined the federal government for blocking city bike lanes with the security fence it set up around the Mark O. Hatfield Federal Courthouse during this summer's protests.
At a rate of $500 every 15 minutes, or $48,000
…
Read More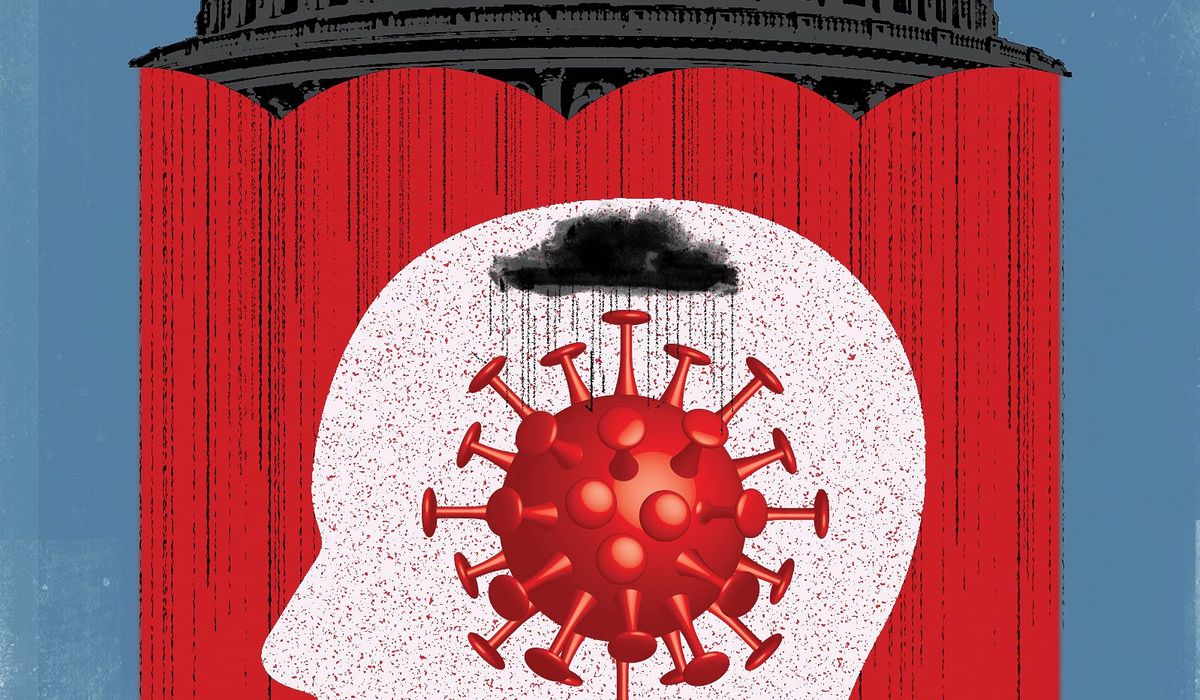 ANALYSIS/OPINION:
The U.S. reaction to the COVID-19 pandemic has negatively affected Americans more than the virus itself. It's been well-documented that large percentages of businesses will fail, including some even in the medical profession due to the decimation caused shutdowns and essential procedure orders — but three of the most overlooked negative impacts of the shutdowns have been mental health, drug abuse and domestic violence.
According to the Centers for Disease Control and Prevention, during the time period of April-June, nearly 40% of U.S. adults reported struggling with mental health of substance abuse. In a study published by the CDC on Aug. 14 due to stay at home orders, 40.9% of adults reported at least one adverse mental or behavioral health condition, 30.9% reported either anxiety or depression and 26.3% reported having something called trauma- and stressor-related disorder (TDSR). And those numbers are just the tip of the iceberg.
The
…
Read More
What's New: Today at the inaugural all.ai 2020 Virtual Summit, Intel India in collaboration with the government of Telangana, International Institute of Information Technology, Hyderabad (IIIT-H) and Public Health Foundation of India (PHFI) announced the launch of INAI, an applied artificial intelligence (AI) research center in Hyderabad. INAI is an initiative to apply AI to population scale problems in the Indian context, with a focus on identifying and solving challenges in the healthcare and smart mobility segments through strong ecosystem collaboration.
"With its unique strengths of talent, technology, data availability, and the potential for population-scale AI adoption, India has this tremendous opportunity to lead human-centric applications and democratize AI for the world. Our aspiration is to make AI synonymous with India as we strive to achieve the true potential of AI in critical segments like healthcare, smart mobility and the future of work by advancing innovation, research, technology and skills.
…
Read More
Feinstein and Democrats are expected to focus on healthcare during the hearings. Feinstein still faces criticism for her comments during Barrett's 2017 confirmation hearing to be a federal judge. Feinstein had joined Republicans on the panel in asking Barrett about her Roman Catholic faith, but then went further by telling Barrett, then a Notre Dame law professor, that "when you read your speeches, the conclusion one draws is that the dogma lives loudly within you.″
Republicans are pushing to confirm Barrett before Election Day.
Senate Judiciary Chairman Lindsey Graham says Judge Amy Coney Barrett is in a "category of excellence" as a law professor and legal scholar.
Graham, R-S.C., praised Barrett as he opened Supreme Court confirmation hearing before the Republican-led panel. Barring a dramatic development, Republicans appear to have the votes to confirm the 48-year-old conservative appellate judge to a lifetime seat on the Supreme Court.
…
Read More
A famous quilt made in the 1970s to teach Black history and shown around the country during the 1976 United States Bicentennial celebration was stolen from the lobby of the Oregon Historical Society in Portland Sunday.
Police recovered the priceless quilt a few blocks from the museum, said museum executive Director Kerry Tymchuk. The theft occurred amid violent protests Sunday night in downtown Portland, several prominent statues were toppled and nearly a dozen windows were broken at the society's pavilion lobby.
Tymchuk said the Afro-American Heritage Bicentennial Quilt is in one piece, but it was left out in the rain and some of the fabric colors have run.
The museum's curatorial staff is drying it out, removing leaves and other debris, and mitigating the damage.
Vandalism to the museum building is estimated to cost about $25,000.
The historic quilt is no longer being displayed, but an online panel discussion scheduled
…
Read More
Go to top