On the second day of hearings before the Senate judiciary committee, Democrats pressed supreme court nominee Amy Coney Barrett on healthcare, election law and abortion rights – and met with little success.


© Provided by The Guardian
Photograph: Demetrius Freeman/EPA


Related: 'Slayer Pete': Buttigieg emerges as Biden's unlikely Fox News fighter
Donald Trump's third nominee for the highest court dodged questions on how she might rule on a challenge to the Affordable Care Act (ACA); if she would recuse herself from any lawsuit about the presidential election; and whether she would vote to overturn the landmark 1973 ruling Roe v Wade, which made abortion legal.


© Photograph: Demetrius Freeman/EPA
Supreme court nominee Judge Amy Coney Barrett testifies during the Senate judiciary committee hearing on Tuesday.


Barrett argued that she was not a pundit, citing remarks by Justice Elena Kagan and the late Ruth Bader Ginsburg in saying that outside of
…
Read More
Judge Amy Coney Barrett on Tuesday sidestepped questions from California Sen. Dianne Feinstein about whether she thought Roe v. Wade was "wrongly decided."
Feinstein's questions, part of a series of questions on abortion, kicked off the Democrats' grilling of Barrett. After Barrett refused to answer if she thought her mentor, Justice Antonin Scalia, was right to say that Roe was wrongly decided, citing her position as a sitting judge, Feinstein pressed her on the subject.
"On something that is a major cause with major effects on over half the population of this country, who are women, it is distressing not to get a straight answer," Feinstein said. "Let me try again: Do you agree with Justice Scalia's view that it was wrongly decided?"
Barrett replied that she had "no agenda" but would not answer the question because of her legal position. Feinstein continued to
…
Read More
By Sangmi Cha
SEOUL (Reuters) – South Korea on Wednesday proposed allowing abortion up until the fourteenth week of pregnancy as part of a new law designed to comply with a landmark ruling by the constitutional court that struck down a decades-long ban.
South Korea criminalised abortion in 1953 when its leaders wanted to boost the population, but exceptions to the law were introduced in 1973, including when the pregnancy was caused by a sexual crime.
However, the Constitutional Court overturned the ban in April last year, saying it unconstitutionally curbed women's rights and ordering the government to come up with a new law.
Under the new proposal, abortion would be banned after 14 weeks except in the case of a sex crime, or if the health of the mother is at risk, or if the fetus shows signs of severe birth defects, in which case abortion would be allowed
…
Read More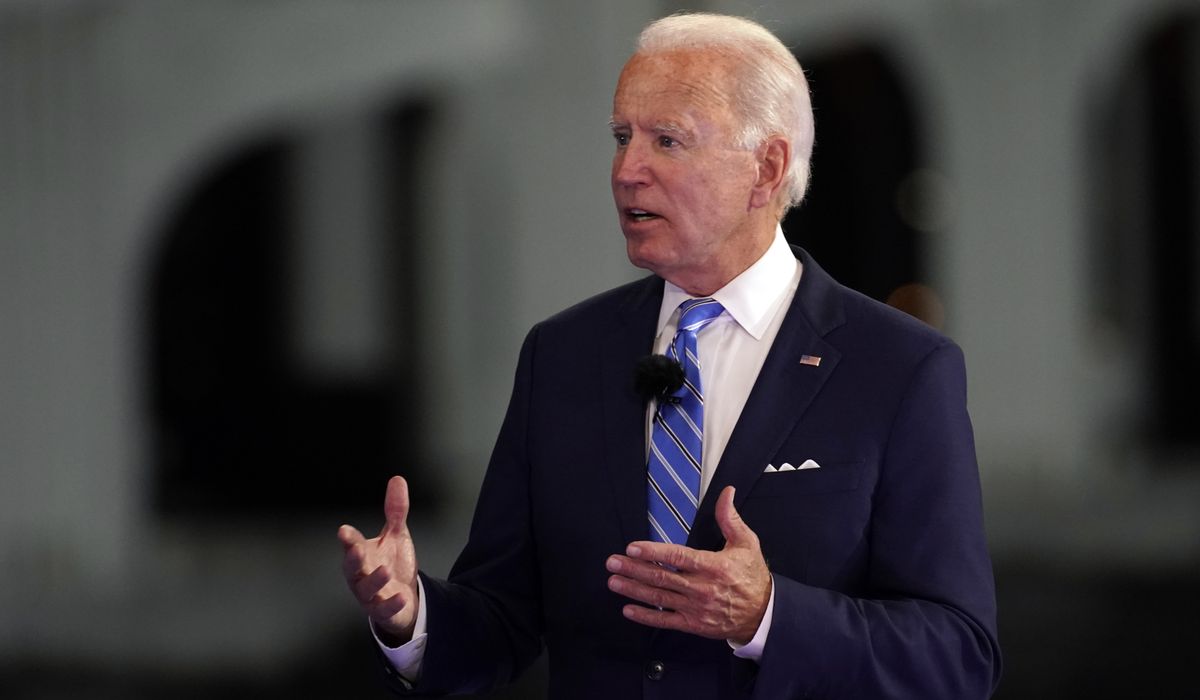 Democratic presidential nominee Joseph R. Biden said Monday he would work to pass legislation codifying the right to obtain an abortion if the Supreme Court takes action to undermine Roe v. Wade, the 1973 high court ruling that recognized abortion rights.
At a Miami, Florida town hall held by NBC, a female participant asked Mr. Biden how he would respond if the Supreme Court struck down Roe v. Wade because she was fearful of President Trump appointing Judge Amy Coney Barrett to the high court.
"Considering the new Supreme Court nomination of [Judge] Amy Coney Barrett, what are your plans to protect women's reproductive rights in the U.S.?" the female questioner asked.
"Number one, we don't know exactly what she will do, although the expectation is that she may very well move to over, overview, overrule Roe," Mr. Biden answered. "The only responsible response to that would be to pass
…
Read More
CLOSE

Gov. Bill Lee on Monday signed into law the state's wide-ranging abortion ban banning abortions after the point a fetal heartbeat can be detected along with other restrictions.
Nashville Tennessean
A federal judge this week temporarily blocked a section of Tennessee's new abortion law requiring doctors to share controversial information about medication abortions, saying there is evidence the law might violate the First Amendment.
U.S. District Judge William L. Campbell, Jr. issued the ruling Tuesday, two days before that portion of the law was set to go into effect.
Campbell said in legal filings that his order blocking the law could remain in place for months while legal arguments for and against a longer term preliminary injunction are under consideration.
Among other things, the new state law requires clinics to notify patients that medication abortions, which are induced by pills, may be reversible. Providers who fail to do so
…
Read More
When the government made abortion legal, it took away all the legal and moral ramifications.
As a result, there were more abortions than ever which created an atmosphere of irresponsibility, and it rapidly became a form of birth control, which resulted in a moral breakdown, especially among the young.
Before abortion was legal, people were humiliated and scorned for getting pregnant, as a result, if a teen became pregnant they normally got married or gave the child up for adoption. Many pregnant unmarried teenage girls left town until they gave birth to prevent the humiliation. Pregnant girls were forced to drop out of school.
Because of the social stigma, many thought twice before committing acts that would create an out of wedlock pregnancy. Even though it may have seemed cruel at the time, the positive effects were that it created humans who were able to stand up to life's challenges … Read More
Go to top