A former Chinese government official in his late twenties was in charge of deciding what content should be allowed on TikTok as the short-video app became a smash hit around the world, according to two people close to the company.
Cai Zheng, who worked in China's embassy in Tehran for four years according to a now deleted LinkedIn profile, ran ByteDance's global content policy team in Beijing until early this year, when the company accelerated a move to let its biggest markets make their own decisions about what videos should be removed. 
The revelation that Mr Cai was at the heart of TikTok's policymaking team raises questions about repeated denials from ByteDance, the app's Beijing-based owner, that the Chinese government has any influence over TikTok's operations. 
TikTok has been painted as a security threat to the US by Donald Trump and the app is trying to restructure its ownership and
…
Read More
By David Shepardson


© Reuters/Florence Lo
FILE PHOTO: The messenger app WeChat is seen among U.S. flags in this illustration picture


WASHINGTON (Reuters) – The U.S. Justice Department on Friday said it was appealing a judge's decision to block the government from barring Apple Inc and Alphabet Inc's Google from offering Chinese-owned messaging app WeChat for download in U.S. app stores.
The government said it was appealing the Sept. 19 preliminary junction issued by U.S. Magistrate Judge Laurel Beeler to the 9th U.S. Circuit Court of Appeals. The injunction blocked the U.S. Commerce Department order, which would also bar other U.S. transactions with Tencent Holding's WeChat, potentially making the app unusable in the United States.
Load Error
A U.S. spokesman for Tencent did not immediately comment.
The Justice Department said earlier that Beeler's order was in error and "permits the continued, unfettered use of WeChat, a mobile application that the
…
Read More
NEW DELHI (Reuters) – India is open to launching its own mobile app store or expanding an existing one if it receives enough demand from domestic firms for an alternative to Apple AAPL.O and Google platforms, a senior government official said on Thursday.
The country has some 500 million smartphone users, most of whom use Google's Android platform, but Indian start-ups have criticised the company for policies they say stifle their growth.
SoftBank-backed 9984.T Paytm, one of India's leading payments firms, protested against the U.S. tech giant's decision to remove its app for a few hours last month citing violations of gambling policies.
Alphabet-owned GOOGL.O Google also said this week that it will strictly enforce a policy which will levy a 30% commission on payments made within
…
Read More
MALAYSIAN Nature Society (MNS), an environmental non-governmental organisation (NGO), celebrated Malaysia Day and its 80th anniversary with a difference this year.
To educate more people on environmental issues, it launched a mobile application.
MNS president Prof Dr Ahmad Ismail said the app was timely to disseminate information to the people.
"All our members and followers, from all over, be it rural or urban areas can now keep abreast with our programmes and projects and access the latest news and know-how from MNS."
He said the society collaborated with App Lab Sdn Bhd and CTC Global Sdn Bhd for the mobile application which was seen as a creative tool to educate the public on environmental matters.
Prof Ahmad added that people could use the app to report environmental problems, on wildlife found in their areas, give feedback and even apply for MNS membership.
"We want people to know that simple acts
…
Read More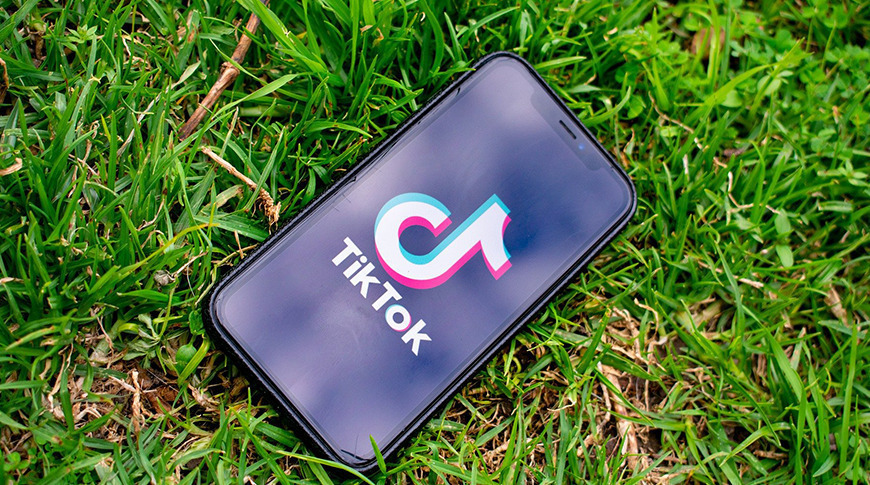 A judge has denied an attempt by content creators on TikTok to stop a ban of the app in the United States on Sunday, rejecting arguments the ban would cause "immediate, irreparable harm" if it is implemented as scheduled.
The trio of TikTok users, listed as Douglas Marland, Cosette Rinab, and Alex Chambers, attempted to convince the US District Court for the Eastern District of Pennsylvania to issue a temporary restraining order. If granted, the order would have helped prevent the US government from proceeding to ban TikTok from the App Store and Google Play on Sunday.
In the court opinion, published on Sunday, the trio claimed they earned their living from TikTok, with each having a sizable audience of between 1.8 million and 2.7 million subscribers.
The group argues TikTok's "For You" page is unique, as its algorithm enables "little-known creators" to be discovered by a wider
…
Read More