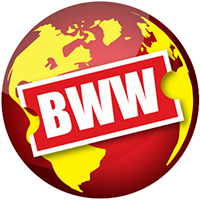 The performance takes place on Saturday, October 10th at 12 Noon ET via Zoom.
Join singer/musical director and sheet music archivist Michael Lavine on Saturday, October 10th at 12 Noon ET for an American Popular Song Society program honoring the Broadway composer and cabaret artist Arthur Siegel.
Arthur wrote the music for many of the songs in the NEW FACES Broadway shows of 1952, 1956, 1962 and 1968. He mainly collaborated with June Carroll, but in later years, Arthur wrote with other lyricists. He musically directed most of Ben Bagley's Revisited cd's over the years, providing arrangements and also singing on them! Michael will be joined by a number of stars from Broadway and Cabaret, who will be presenting songs by Arthur. Michael will also tell some stories of his friendship with Arthur. Performers lined up to entertain: Steven Brinberg, Fay DeWitt, Natalie Douglas, Jay Aubrey Jones, Jon Peterson, T.
…
Read More