MORRISVILLE, N.C., Oct. 13, 2020 (GLOBE NEWSWIRE) — Syneos Health® (Nasdaq:SYNH), the only fully integrated biopharmaceutical solutions organization, today announced that it was awarded the Society for Clinical Research Sites (SCRS) Eagle Award, sweeping the CRO category for the fourth consecutive year. Presented at SCRS's Global Site Solutions Summit, the award recognizes the CRO that best exemplifies a site-focused approach to clinical trial management, demonstrating outstanding leadership, professionalism, integrity, passion and dedication to advancing the clinical research profession through strong site partnerships.
"We are honored that sites have consistently selected Syneos Health as their CRO of choice in recent years, pointing to the progress we've made in streamlining pain points in the clinical trial process," said Tara Fitzgerald, President, Clinical Development Services, Syneos Health, who accepted the award on behalf of the company at the Summit. "It's especially humbling in a year where we've been proud to work side-by-side
…
Read More
TORONTO, Oct. 8, 2020 /CNW/ – PortsToronto has won a Canadian Public Relations Society (CPRS) Gold National Award of Excellence for the PortsToronto Seabin Pilot Program in the Best Use of Media Relations – Small Budget (less than $10,000 CAD).
The CPRS National Awards of Excellence recognize outstanding achievement in a comprehensive public relations and communications project or program, with judging executed by expert panels of leading public relations and communications management practitioners from across the country. The awards were established in 1962 and are considered one of Canada's most prestigious public relations honours.
The launch of the Seabin Pilot Program, a first in Canada, aimed to reinforce PortsToronto's role as leaders in sustainability, reduce litter in Toronto's harbour and
…
Read More
WASHINGTON, Oct. 7, 2020 — On behalf of the American Chemical Society (ACS), President Luis Echegoyen, Ph.D., congratulates today's winners of the Nobel Prize in Chemistry: Emmanuelle Charpentier, Ph.D., Max Planck Unit for the Science of Pathogens (Germany) and Jennifer A. Doudna, Ph.D., University of California, Berkeley. The Royal Swedish Academy of Sciences awarded the prize "for the development of a method for genome editing."
"Today's Nobel Prize in Chemistry recognizes CRISPR-Cas9, a super-selective and precise gene-editing tool where chemistry plays an incredibly important role," says Echegoyen. "This discovery, originally derived from a natural defense mechanism in bacteria against viruses, will have untold applications in treating and curing genetic diseases and fighting cancer, as well as impacts on agricultural and other areas. The future for this technique is indeed bright and promising."
Doudna has been a member of ACS for 21 years. She has published articles in some of ACS'
…
Read More
By Darren A. Nichols
Published 2:28 p.m. ET Oct. 3, 2020

The Duggan administration made national headlines last week, but it wasn't for anything the Mayor will use in his next "State of the City" address. 
Detroit Mayor Mike Duggan and his team were named the most secretive publicly funded agency or person in the country by the Investigative Reporters and Editors journalism association, earning its "Golden Padlock" award. 
The group cited the administration's handling of public documents having to do with Make Your Date, a maternal health organization that worked with the city to fight infant mortality.  
A Free Press investigation in 2019 showed how the administration directed $358,000 in  city grant to Make Your Date and had staff raise money for the nonprofit, which is led by a woman with ties to Duggan. During the course of its investigation, the Free Press learned that the administration had attempted
…
Read More
GovCon Community Comes Together Virtually to Mark Excellence and Celebrate Success
The Small and Emerging Contractors Advisory Forum (SECAF) is pleased to announce the winners of the 12th Annual Government Contractor Awards. Last night hundreds of people representing government contracting firms and leading industry professionals gathered virtually as the 2020 winners were named. More than 40 regional business leaders chose this year's finalists from an exemplary group of applicants. Award winners were then selected by a distinguished group of judges, including Shiv Krishnan (CEO, KOOLROX and Founder of INDUS Corp), Kevin Robbins (Co-Founder of Blue Delta Capital Partners and Co-Founder of Wolf Den Associates), Peter Schulte (Principal, CM Equity), and Eric Wolking (Operating Partners, Bluestone Investment Partners). The Event Chairs were Scott Brezler (Managing Partner – Government Contracting Industry Group, DHG), Cameron Hamilton (Managing Director, FON Corporate Finance), and Adam Nalls (Senior Vice President, Atlantic Union Bank).
The Government
…
Read More
– Ionis-authored research also recognized with Paper of the Year honor
CARLSBAD, Calif., Oct. 1, 2020 /PRNewswire/ — Ionis Pharmaceuticals, Inc. (NASDAQ: IONS), the leader in antisense therapeutics, announced today that Frank Bennett, Ph.D., Ionis' executive vice president and chief scientific officer, has been awarded the 2020 Lifetime Achievement Award by the Oligonucleotide Therapeutics Society (OTS). Dr. Bennett was recognized by the OTS Award Committee for his important contributions to basic science and for being instrumental in the development of antisense oligonucleotide drugs that modulate splicing to correct severe genetic disease.
A founding member of Ionis, Dr. Bennett is responsible for continuing to advance antisense technology and expanding Ionis' drug discovery platform. He is also the franchise leader for neurological programs at Ionis. Dr. Bennett is a co-recipient of the 2019 Breakthrough Prize in Life Sciences for his contributions to the discovery and development of
…
Read More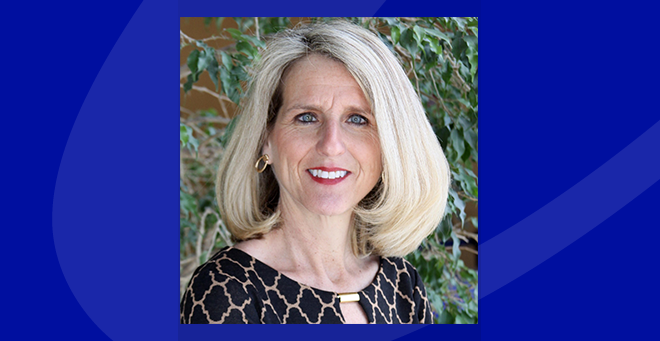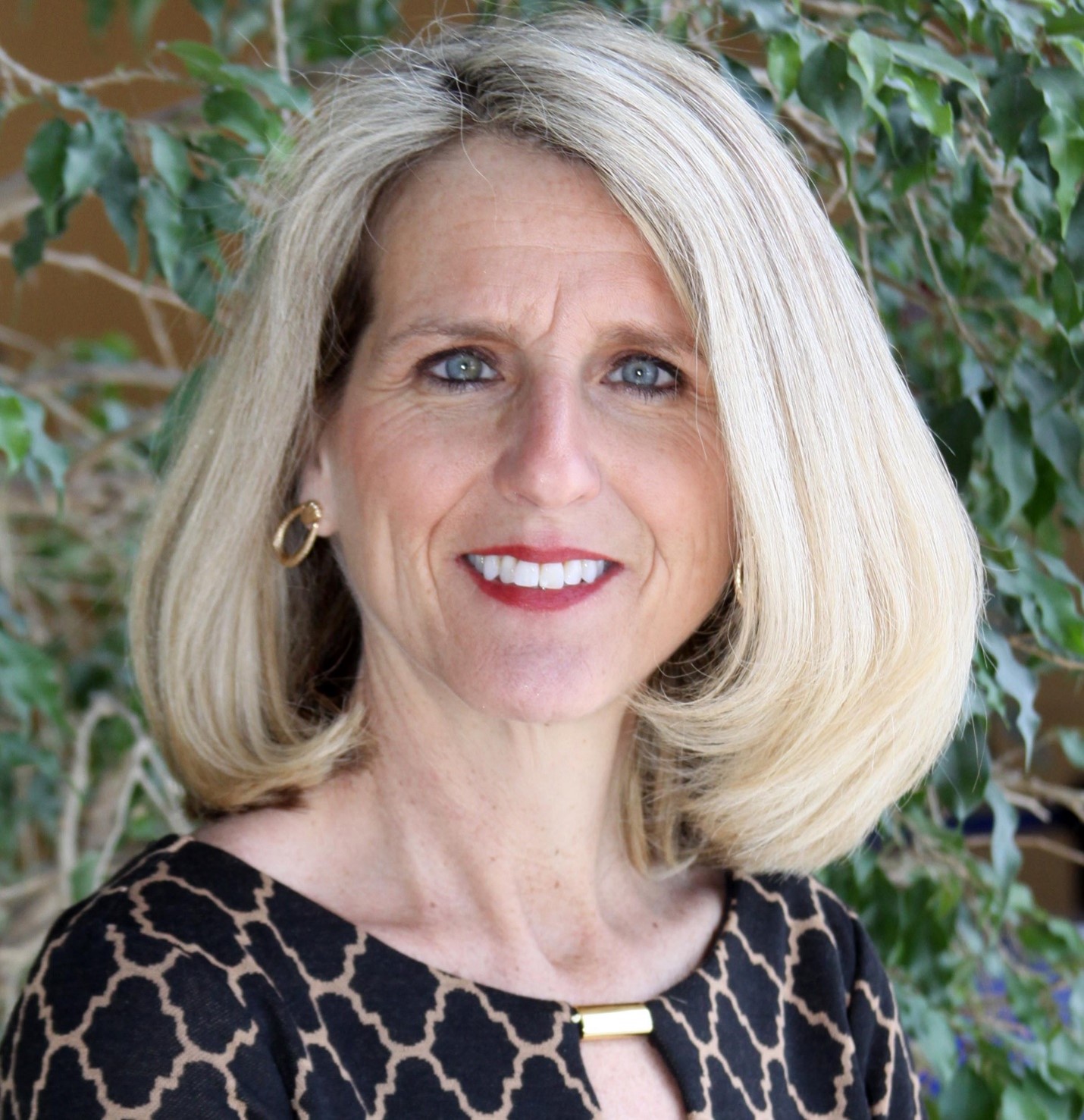 Mary Callery O'Brien, MD, assistant professor of medicine, has been honored by the Massachusetts Medical Society with the 2020 Grant V. Rodkey Award. The beloved teacher was elected by student members of the medical society to receive the award which recognizes a Massachusetts physician for outstanding contributions to medical education and medical students.
"Dr. O'Brien provides me with great feedback that allows me to improve my skills and challenges me to advance my knowledge," said Nora Feeney, SOM '21  "I am so grateful that she always makes herself available to answer my questions and takes the time to teach concepts I've struggled with in new ways." 
Dr. O'Brien invited Feeney to join her in teaching a clinical skills session for first-year medical students regarding sexual health history, a further demonstration of O'Brien's dedication to medical education.
On faculty at UMMS for 23 years, she has been
…
Read More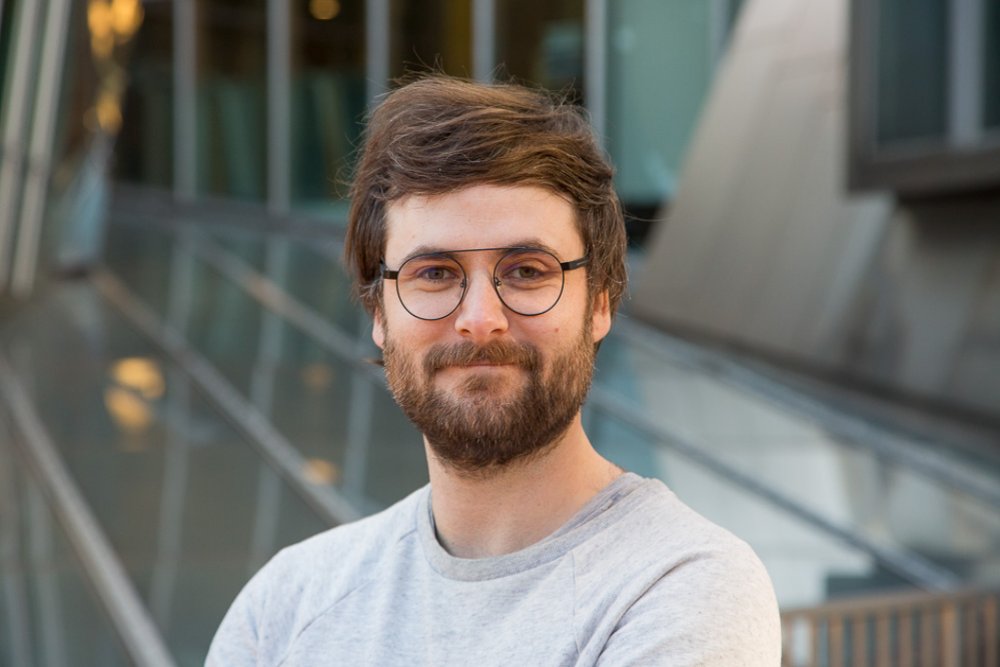 Milo Phillips-Brown, a postdoc in the ethics of technology in MIT Philosophy, was recently named the inaugural recipient of the MAC3 Society and Ethics in Computing Research Award, which provides support to promising PhD candidates or postdocs conducting interdisciplinary research on the societal and ethical dimensions of computing.
Phillips-Brown is being recognized for his work teaching responsible engineering practices to computer scientists. At MIT, he teaches two courses, 24.131 (Ethics of Technology) and 24.133 (Experiential Ethics), and has been an active participant in the activities of the Social and Ethical Responsibilities of Computing (SERC), a new cross-cutting area in the MIT Stephen A. Schwarzman College of Computing that aims to weave social, ethical, and policy considerations into the teaching, research, and implementation of computing.
"We are delighted to be able to work so closely with Milo," says Julie Shah, an associate professor in the Department of Aeronautics and Astronautics, who
…
Read More
William Kaplan who has over 106 credits to his name will be honored by the Cinema Audio Society with its highest accolade, a Career Achievement Award.
The seven-time Oscar nominee, who has worked on films such as "Crimson Tide," "Top Gun" and "Back to the Future," will be honored at the 57th CAS Awards on April 17.
The location for the event is yet to be determined and will either be live in downtown Los Angeles or virtual due to the coronavirus pandemic.
"The Cinema Audio Society is delighted to bestow the honor of Career Achievement to Mr. William B. Kaplan CAS," said CAS President Urban. "His work consists of decades of exceptional filmmaking. Many of the fruits of his labor remain forever in our hearts and minds as exemplary works of art and staples of global popular culture. His professional journey is an inspiring tale of adventure, not unlike
…
Read More
The British Ecological Society (BES) announced today the winners of its annual awards and prizes, recognising eleven distinguished ecologists whose work has benefited the scientific community and society in general.
This year, honorary membership, the highest honour given by the society, has been awarded to three distinguished ecologists: Mike Begon, Sandra Lavorel and Michel Loreau. While this year's BES award recognises Juliet Vickery, whose work leading the scientific team at RSPB underpins the work of the organisation in conserving threatened sites, species and habitats throughout the world.
Helen Roy, current president of the Royal Entomological Society, is also recognised with the Ecological Engagement Award for her active work in citizen science and her role
…
Read More
Go to top