Missouri residents who want to vote remotely in November's elections will have to have their ballots notarized unless they meet specific criteria, the Missouri Supreme Court ruled Friday.
The decision comes in a lawsuit filed by the NAACP and the League of Women Voters, who argued this week the state should make it easier for everyone to vote during the coronavirus pandemic.
The Missouri Legislature this year passed a law allowing anyone to vote by mail, if their ballot is notarized. Lawmakers also created an exception that allowed at-risk people — those age 65 and older, living in a long-term care facility or with certain health problems — to vote absentee without having their ballot envelopes notarized.
The ruling signed by four judges said there is no constitutional right in Missouri to vote by absentee or mail-in ballot.
"The new absentee and mail-in ballot statutes do not affect the right
…
Read More
The ballot measure, known as Proposition 22, would establish drivers as an independent class of workers with access to limited job benefits, along with wage and worker protections they've so far lacked under the gig economy model. Labor groups and many of driver advocates say the companies' efforts, however, do not go far enough to protect workers and are merely an attempt, cloaked in friendly marketing materials, to quash a new law that would guarantee drivers access to the minimum wage, employer-provided health care and bargaining rights.
Drawing on a more than $186 million campaign war chest that Uber, Lyft, food delivery app DoorDash and other tech companies have raised, they are seeking to convince California voters that the ballot initiative reflects the will of drivers. They've cited limited survey data saying the vast majority of drivers want to remain contractors.
But critics see the measure as a last-ditch effort
…
Read More
Michigan officials expect record-breaking turnout for the Nov. 3 election and Gov. Gretchen Whitmer has signed a few last-minute bills into law to speed the process and ensure every ballot is counted.
On Tuesday, Whitmer signed Senate Bill 757, passed by the House and Senate in September, to allow clerks in cities and townships with at least 25,000 people to start processing absentee ballots Nov. 2. The ballots can't be tabulated until 7 a.m. on election day, however.
While the move is a "step in the right direction" per Secretary of State Jocelyn Benson, it's not enough, she said. States like Kentucky, Ohio, North Carolina and Florida allow more time for processing – sometime weeks more, Benson said.
The change won't significantly alter when the results will be ready, Benson said.
"We still expect that it will be the Friday of election week that we expect every ballot will be
…
Read More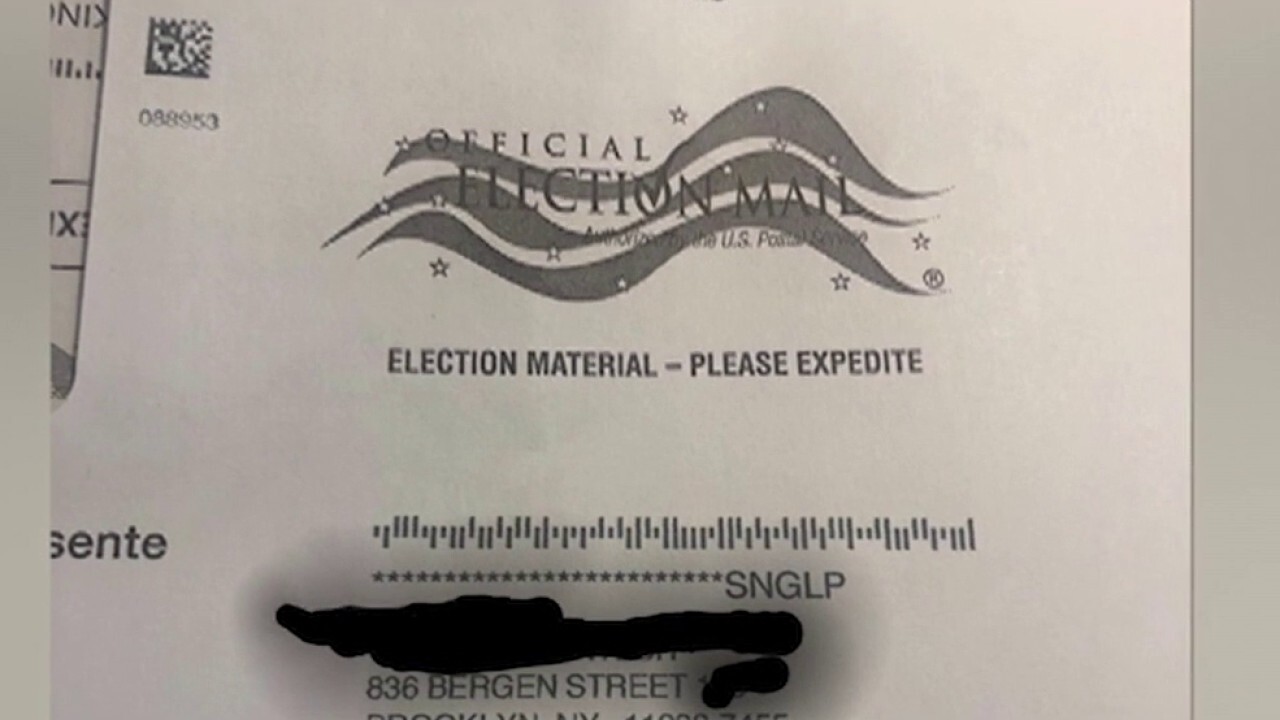 Despite efforts in many states to expand early voting both in person and through mail-in ballots, the results of November's election may still be delayed because a number of key states do not allow those votes to be processed until Election Day.
Lawmakers in swing states including Pennsylvania and Michigan have pushed to change state laws to enable pre-canvassing — which includes opening ballot envelopes and verifying them, readying them for eventual counting — before Nov. 3, but with varying success.
PENNSYLVANIA DEMS SAY SUPREME COURT SHOULD LEAVE 3-DAY BALLOT DEADLINE EXTENSION, WARN OF DISENFRANCHISEMENT
"Regardless of what your political affiliation might be, no one wants to have a
…
Read More
CONNECTICUT — Gov. Ned Lamont has signed legislation that will provide municipal election officials with the option of having more time to begin the process of verifying absentee ballots that have been received for the upcoming general election.
The use of absentee ballots is expected to significantly increase for the Nov. 3 election due to the ongoing coronavirus pandemic.
The bill the governor signed Friday allows local election officials to open the outer envelope used in absentee ballots and verify the legitimacy of the inner envelope beginning on Oct. 30 at 5:00 p.m., rather than 6:00 a.m. on Election Day, as was previously required. The inner envelope, which contains a voter's submitted ballot, still cannot be opened or the ballot counted until the day of the election.
Beginning the verification process on Oct. 30 is entirely optional for each municipality, and requires a joint agreement between a local town clerk
…
Read More
By JESSICA GRESKO and MARK SHERMAN, Associated Press
WASHINGTON (AP) — The Supreme Court said Friday it will review a 2016 Arizona law that bars anyone but a family member or caregiver from returning another person's early ballot. The law itself, however, remains in effect through the presidential election and until the justices rule.
The court will begin hearing arguments again next week after a summer break. The Arizona case was one of four cases the court, now eight justices because of the death of Justice Ruth Bader Ginsburg, agreed to hear in its new term that begins Monday. As is usual, the justices did not comment in taking the cases. Because of the coronavirus pandemic, the justices will not be returning to the courtroom to hear arguments but instead will continue hearing arguments by telephone. The court has been closed to the public since March.
…
Read More
WASHINGTON — The Supreme Court said Friday it will review a 2016 Arizona law that bars anyone but a family member or caregiver from returning another person's early ballot. The law itself, however, remains in effect through the presidential election and until the justices rule.
A federal appeals court ruled in January that Arizona's law banning so-called "ballot harvesting" violates the Voting Rights Act and the Constitution, but the court put its ruling on hold while the Supreme Court was asked to take the case.
The appeals court also found that Arizona's policy of discarding ballots if a voter went to the wrong precinct violates the law. The court said both have a discriminatory impact on minority voters in violation of the Voting Rights Act.
The high court in recent years has weakened the Voting Rights Act, throwing out the most powerful part of the landmark law in 2013. It
…
Read More
A federal judge has rejected Indiana's noon Election Day deadline to receive absentee ballots, allowing Hoosiers more time to mail in absentee ballots for the Nov. 3 presidential election.
UP NEXT
The Tuesday evening ruling from U.S. Southern Indiana District Judge Sarah Evans Barker means absentee ballots postmarked on or before Nov. 3 and received on or before Nov. 13 will be counted.


© Jenna Watson/IndyStar
Stacks of envelopes prepare to be stuffed with absentee ballots at the Marion County election board service center in Indianapolis on Wednesday, Sept. 23, 2020. Because seasonal election workers are processing thousands of applications, there is room for human error. Election board leaders encourage voters who qualify for an absentee ballot to send their applications early and bring ballot errors to the board's attention as soon as possible.


Julia Vaughn, policy director at
…
Read More
HARRISBURG, Pa. (AP) — Pennsylvania's counties continue to press lawmakers and Gov. Tom Wolf to allow them to process mail-in ballots before Election Day in the battleground state as they consider the prospect of waiting until polls open to dig into what could be 3 million or more envelopes.
Allowing as many as 21 days to process mail-in ballots before Election Day has been the counties' top election priority for months.
But it remained stuck Tuesday in a wider partisan dispute between the Democratic governor and the Republican-controlled Legislature amid a high-stakes presidential election and partisan lawsuits over how mail-in ballots should be collected and counted.
Demand is rising for mail-in ballots because of the coronavirus, and could surpass 10 times the amount in 2016′s presidential election.
County officials say processing mail-in ballots before Election Day will speed up vote counting amid concerns that a presidential election result will
…
Read More
Go to top