(Bloomberg) — Two groups promoting ethics in government called for the impeachment of U.S. Attorney General William Barr, accusing him of violating laws and undermining public confidence in the Justice Department.
Barr has used the department to further President Donald Trump's re-election campaign, a bipartisan group of lawyers from the Center for Ethics and the Rule of Law at the University of Pennsylvania and Citizens for Responsibility and Ethics in Washington wrote in a report released Monday, three weeks ahead of U.S. elections.


© Bloomberg
NYC Bar Association Asks Congress to Investigate AG Barr for Bias


William Barr
Photographer: Andrew Harrer/Bloomberg
The authors warned that Barr's appointment of U.S. Attorney John Durham to review the origins of the Russia investigation, and Barr's willingness to discuss the investigation in news interviews, point to efforts to create a politically orchestrated "October surprise." Such actions could violate the Hatch Act, which forbids
…
Read More
Federal prisoners, corrections staff, government inspectors and civil rights advocates have complained for months that the BOP's strategies, when useful, are inconsistently applied. The overall inadequate response is leaving a vulnerable population at risk of infection and creating major vectors for transmission more than seven months into the pandemic. Since the start of the outbreak, more than 17,000 federal prisoners and staffers have tested positive and more than 130 have died.
"This is mounting evidence that efforts to contain the virus within BOP facilities are failing," Sen. Richard J. Durbin (D-Ill.) and Sen. Elizabeth Warren (D-Mass.) wrote to Barr and Carvajal in one of the Oct. 2 letters, which were viewed by The Washington Post.
The letters capture Democratic lawmakers' mounting frustrations with Barr and Carvajal, who, since March, have reportedly ignored lawmakers' concerns, like the ones raised in the October letter.
Though incarceration rates have slowed in recent years,
…
Read More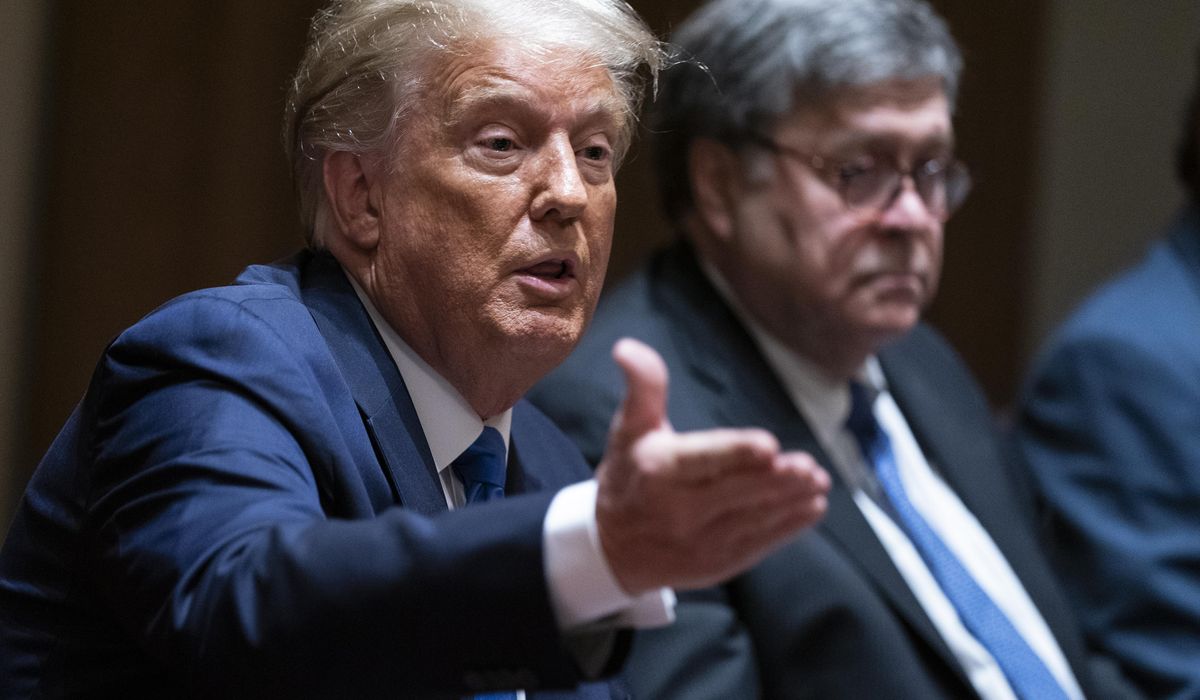 A federal judge last week blocked a Justice Department commission studying issues plaguing the law enforcement community from releasing its report because the panel excluded civil-rights leaders.
U.S. District Judge John Bates ruled that the much-ballyhooed Presidential Commission on Law Enforcement and the Administration of Justice violated the Federal Advisory Committee Act, which requires government committees to receive input from "fairly balanced" viewpoints.
Judge Bates, a George W. Bush appointee, wrote in his 45-page opinion that the commission was full of law enforcement officials, but none of the members have "a criminal defense, civil rights, or community organization background."
The judge also scolded the Justice Department for holding closed-door meetings and failing to notify the public when meetings would take place. So far, the commission has held more than 20 meetings, according to Judge Bates' opinion.
"Especially in 2020, when racial justice and civil rights issues involving law enforcement have
…
Read More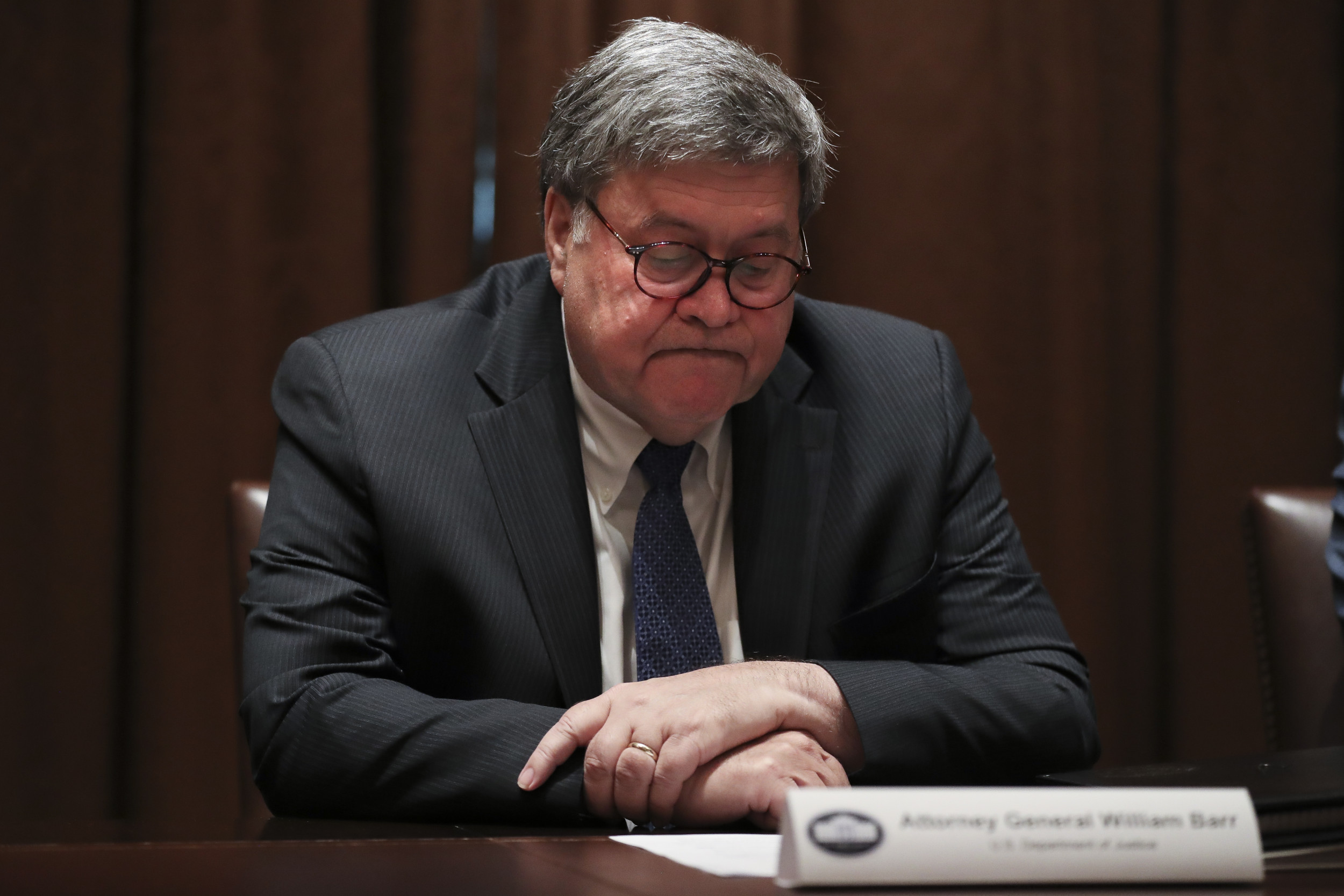 U.S. Attorney General William Barr could attempt to influence the outcome of the 2020 presidential election, according to allegations made in an open letter from 1,612 former members of the Department of Justice.
Barr has claimed that this year's election results could be tallied incorrectly because of the prevalence of mail-in ballots. In September, Barr said that the mail-in ballots could be highly susceptible to fraud. Barr has also said that foreign entities, such as the Russian government, could forge ballots and send them in which could cause election results to be unfairly unbalanced.
In the letter, the DOJ alumni cited a fear that Barr "intends to use the DOJ's vast law enforcement powers to undermine our most fundamental democratic value: free and fair elections. He has signalled this intention in myriad ways, from making false statements about the security of mail-in voting from foreign hackers to falsely suggesting that
…
Read More
A federal judge's ruling on Thursday stopped next month's expected release of a report from a presidential commission created to study American law enforcement. Judge John Bates ruled that the commission, comprised solely of current and former law enforcement officials, lacked the diversity necessary to address issues plaguing policing. 
None of the 18 commissioners appointed to "study a broad range of issues regarding law enforcement and the criminal justice system," and then make recommendations to the president through the report, have any background in "criminal defense, civil rights, or community organization," Bates noted in his decision. 
"Especially in 2020," Bates wrote, "when racial justice and civil rights issues involving law enforcement have erupted across the nation, one may legitimately question whether it is sound policy to have a group with little diversity of experience examine, behind closed doors, the sensitive issues facing law enforcement and the criminal justice system in
…
Read More