(Bloomberg) — A U.S. judge blocked a federal commission from releasing a final report on ways to improve policing, faulting the panel for doing its work behind closed doors and failing to include people with diverse views.
President Donald Trump and Attorney General William Barr created the Presidential Commission on Law Enforcement and the Administration of Justice last year. On Thursday, U.S. District Judge John Bates in Washington ruled the panel had violated the law, in part because it was comprised entirely of current and former law enforcement officials.
The commission failed to obey a mandate of the Federal Advisory Committee Act that such groups be "fairly balanced" in the viewpoints represented and that they conduct meetings that are open to the public. The decision is a win for the NAACP Legal Defense & Educational Fund, which filed the suit challenging it.
"Especially in 2020, when racial justice and
…
Read More
CLOSE

Gov. Bill Lee on Monday signed into law the state's wide-ranging abortion ban banning abortions after the point a fetal heartbeat can be detected along with other restrictions.
Nashville Tennessean
A federal judge this week temporarily blocked a section of Tennessee's new abortion law requiring doctors to share controversial information about medication abortions, saying there is evidence the law might violate the First Amendment.
U.S. District Judge William L. Campbell, Jr. issued the ruling Tuesday, two days before that portion of the law was set to go into effect.
Campbell said in legal filings that his order blocking the law could remain in place for months while legal arguments for and against a longer term preliminary injunction are under consideration.
Among other things, the new state law requires clinics to notify patients that medication abortions, which are induced by pills, may be reversible. Providers who fail to do so
…
Read More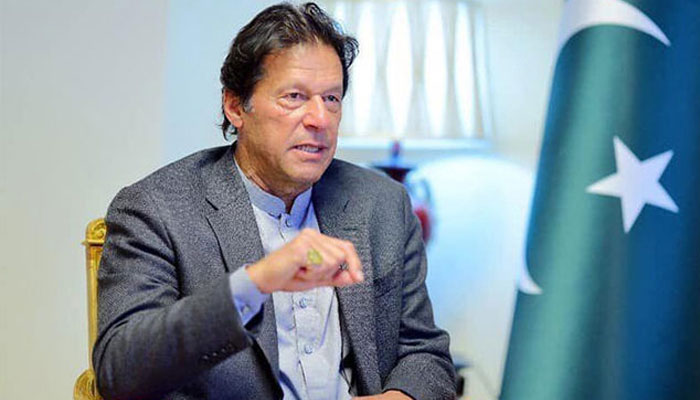 ISLAMABAD: Prime Minister Imran Khan is of the view that social media apps like TikTok are badly harming the society's values and should be blocked, Information Minister Shibli Faraz said in an interview with The News.
While talking to the publication, Shibli Faraz said, "PM Imran is extremely concerned about the 'growing obscenity and vulgarity' in the society and has directed all the relevant sections to check the trend before it destroys the socio-religious values of Pakistani society".
The information minister said that the premier had discussed this issue with him not once or twice but 15 or 16 times and wants a comprehensive strategy to check the vulgarity being spread in society through mainstream outlets as well as social media and its applications.
The prime minister in an earlier interview had also shared his views on the matter when his attention was drawn on the barbaric motorway gang-rape
…
Read More