Whether the security guard who shot and killed a Denver demonstrator over the weekend will be able to successfully argue in court that he acted in self-defense will depend on the particular nuances of the case, Colorado legal experts said Monday.
Doug Richards, who is working with the family of Matthew Robert Dolloff, 30, called the shooting tragic Monday, and said that Dolloff fired only when he was attacked. Dolloff shot and killed Lee Keltner, 49, toward the end of two opposing demonstrations downtown, with one billed as a "Patriot Rally" and the other a "BLM-Antifa Soup Drive."
"This was a very clear case of Matt acting in self-defense," Richards said.
Dolloff has not yet been charged by prosecutors but is being held by police on suspicion of first-degree murder.
Under Colorado law, someone can use deadly force in self-defense only if that person reasonably thinks using less force won't
…
Read More
Britain's top lawyers have written to Priti Patel to express their concern after a knifeman threatened to kill an immigration solicitor last month in an attack colleagues say was directly motivated by comments made by the home secretary.


© Provided by The Guardian
Photograph: Simon Dawson/Reuters


On 7 September a man with a large knife entered a London law firm and launched a "violent, racist attack" that injured a staff member before the assailant was overwhelmed.
A confederate flag and far-right literature were allegedly found in a bag he was carrying. According to documents about the incident, police described the knife as a "weapon designed to cause serious harm".
Days before, on 3 September, Patel dismayed the legal profession by claiming "activist lawyers" were frustrating the removal of migrants.
It was Patel's remarks which the law firm – not being named for security reasons – believe inspired the incident. "Responsibility
…
Read More
Opposition groups in Kyrgyzstan said they had seized power in the strategically-important Central Asian country on Tuesday after taking control of government buildings in the capital during protests over a parliamentary election.
President Sooronbai Jeenbekov said the country, which hosts a Russian air base and a large Canadian-controlled gold mine, was facing an attempted coup d'etat. He ordered security forces not to open fire on protesters, however one person was killed and 590 wounded in unrest overnight, the government said.
The opposition said it had freed Almazbek Atambayev, a former president jailed on corruption charges, and was already discussing the line-up of a provisional government. It was not clear what role, if any, Atambayev would receive, and Jeenbekov, the sitting president, showed no immediate signs of relinquishing power.
Kyrgyzstan borders China and is a close ally of Russia and has long been a platform for geopolitical competition between Moscow, Washington
…
Read More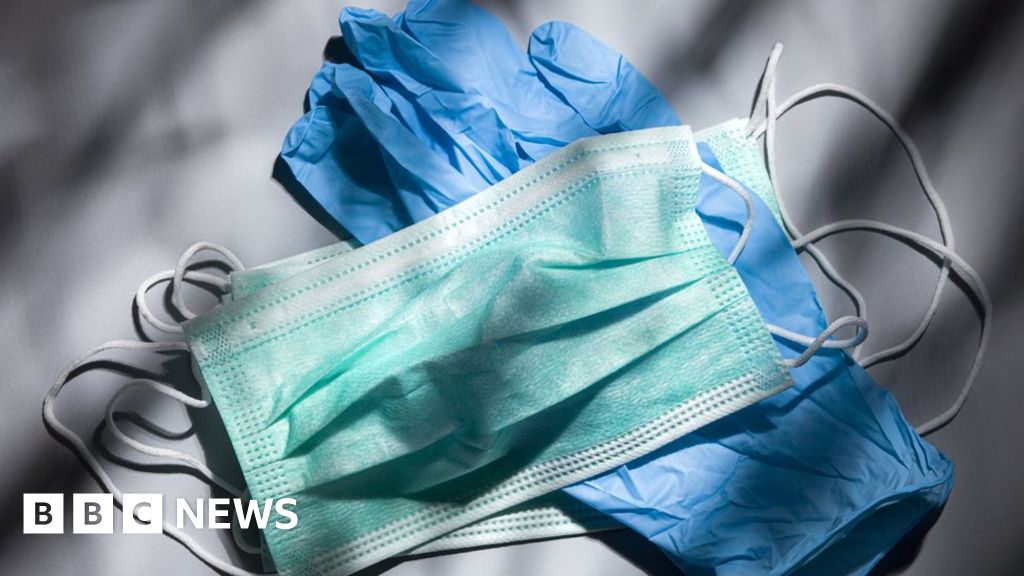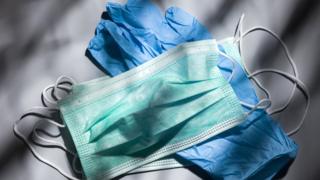 Despite Prime Minister Boris Johnson's claim that 70% of personal protective equipment (PPE) is to be made in the UK, his government's own figures suggest the total is likely to be closer to a third.
More than 3.5 billion items, including aprons, goggles, facemasks and gloves, have been bought by the government this year to protect NHS and social care staff from the spread of coronavirus.
As the virus took hold in the spring, the battle to get hold of protective gear in the face of soaring global demand and disruption to supply chains was likened by experts to the Wild West.
In July, it was revealed that £15bn had been allocated by the Treasury to buy such kit – equivalent to about £200 per person.
With more than 80% of PPE items initially produced in China, concerns were growing not just about cost but the
…
Read More
A Christian conservative legal group has filed lawsuits on behalf of nonprofit ministries and a photographer, saying a new Virginia law offering LGBTQ protections forces them to "abandon" their beliefs.


© Shannon Finney/Getty Images
Pride flags decorate Market Square in Old Town Alexandria during Pride Month on June 24, 2020, in Alexandria, Virginia.


The Virginia Values Act offers sweeping protections to the state's LGBTQ community in areas including housing, employment, public spaces and credit applications. It was signed into law in April.
But a group caled the Alliance Defending Freedom says the law has forced its clients "to abandon their core convictions in hiring and other polices or face fines up to $100,000 for each violation."
"Our clients offer spiritual guidance, education, pregnancy support, and athletic opportunities to their communities because of the religious beliefs that motivate them," ADF senior counsel Denise Harle said in a statement.
"But Virginia's
…
Read More
Editor's note: The opinions in this article are the author's, as published by our content partner, and do not represent the views of MSN or Microsoft.
By Chris Maxon
We grew up being taught and believing that the ANC is the "leader of society" – it being committed to participatory democracy: the involvement of citizens in decisions about issues that affect their lives.
The history of the ANC and the people's struggle is one of popular participation. Also, the ANC's very identity as a mass movement is rooted in the notion that it exists as a political vanguard (read: leader of society). Associated with the ideas of Vladimir Lenin, the vanguard party is a vehicle led by an enlightened, revolutionary leadership. Vanguardism proposes that a dedicated movement – or party – needs to give ideological, moral
…
Read More
It can be a very depressing if you have to take your expensive vehicle for repairs, again and again. Often, even the manufacturers or dealers will not give you the complete service satisfaction, during the warranty period. This is where the state Lemon Law comes to your rescue. Luckily, most of the states have laws that protect the consumers.
Though these laws are contained in the legal code of the state, it can be quite a tiresome job to go though the process, and make a claim under the lemon law. However, you can find guides and tips online, which simplified for easy understanding. Such information can help you file a complaint for refund or replacement. You can do it all by yourself, but with an effort.
What are the problems of handling the case without a lawyer?
Sometimes, it is not possible to reach a solution, especially with the … Read More
Go to top