National League clubs have received an offer of financial aid from the Government which will help them start the season this weekend.
The future of the three leagues – the National League, the National League North and the National League South – had been in doubt after plans to allow spectators into grounds were shelved last week.
The 2020-21 season is due to begin on Saturday, but it was feared that without Government intervention many of the 67 clubs could have faced financial ruin if they did not have matchday revenue to rely on.
Several clubs were vocal in their calls for a Government rescue package and talks with the Department of Culture, Media and Sport (DCMS) over a bailout have been fruitful, with money due to be sent over before the weekend.
The PA news agency understands that the final amount and how the clubs will be paid is
…
Read More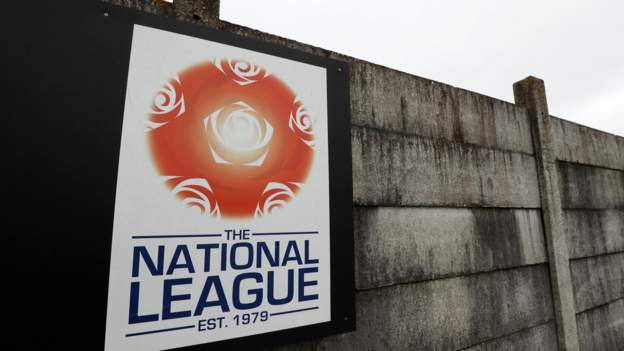 National League clubs have been told they will receive an emergency grant to enable them to start the new season this weekend.
Officials have been in talks with the government over funding to help cover the losses incurred by a ban on fans.
Last week the government scrapped plans for a partial return of spectators from 1 October.
The National League said it was hopeful a "critical financial support package" could be agreed.
National League North clubs said they did not want to begin playing without crowds, and there had been fears some would withdraw from the FA Cup to avoid triggering player contracts they could not afford to continue.
But on Tuesday clubs received an email from the league's chief executive Michael Tattersall telling them that the Department of Culture, Media and Sport (DCMS) was "working at pace… to design
…
Read More
LONDON (AP) — The British government increased the pressure on the Premier League on Sunday to provide financial assistance for football clubs struggling financially in lower divisions, with supporters still not allowed into stadiums.
Premier League clubs will hold a virtual meeting on Tuesday to discuss whether to provide further funds to the English Football League, which features 72 clubs across three divisions.
"We're all agreed the Premier League needs to step up to the plate and they're having intensive discussions with the EFL over how they can support those clubs," Culture Secretary Oliver Dowden told broadcaster Sky News on Sunday. "The direction is clear, we understand the Premier League needs to play its part. I'm in close consultation with them and I'm hopeful they will be able to reach a deal and provide that level
…
Read More
Generally speaking, the Federal Government does not purchase pure bottled drinking water for Federal employees unless it can be proved that agency drinking water is unsuitable for drinking.
Proof of water quality however, is a long and time consuming process and many agency employees are forced to drink low quality, bad tasting tap or well water in the Washington D.C. metropolitan area.
Nevertheless, many Federal agency employees now purchase pure drinking water by forming water clubs. Water clubs are formed from individual employees with shared interests of maintaining good health and drinking pure water as a start. The club that is formed agrees to purchase bottled water delivery and usually agrees to rent or buy one or more water coolers for club use on the agency premises.
The club gains purchasing power based on the strength of it membership and the members gain the advantage of pure drinking water for … Read More