I've repeated this often over the last few months. We have lost sight of the goal. I think it's reasonable for everyone to take a step back and say how did we end up here? How did we go from we need to flatten the curve for the month of April, to "we are going to shut your business down in September and October if you decide to stay open?"
In California, the goalposts continue to move. At the beginning, the goal was to make sure we had enough hospital beds, make sure we had enough PPE equipment, make sure we weren't having to choose between who could live and who couldn't. Thankfully, because of the people of San Diego and the great work from our local public health officials, we never had any of those problems.
Now though, the goal has changed. In California, we have a flawed color-coded
…
Read More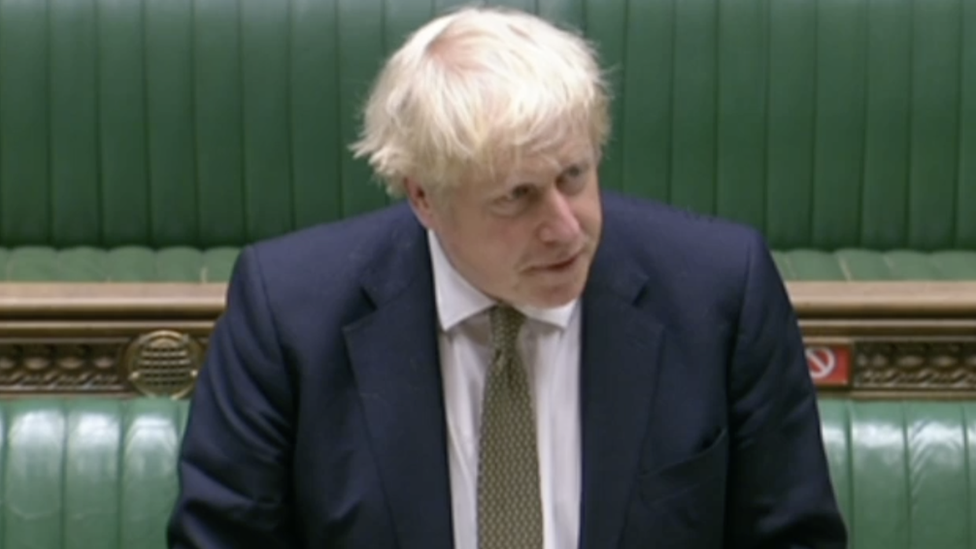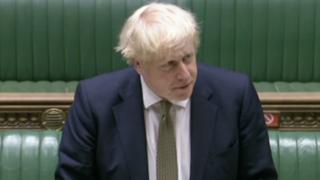 Parliamentlive.tv
Boris Johnson made the announcement in the House of Commons earlier today
Prime Minister Boris Johnson has announced a new strategy for dealing with Covid-19 in different parts of England.
The new system places different areas in England into three tiers – areas with more cases will face further rules.
The new rules come into effect from Wednesday, with places like Liverpool and nearby areas facing the biggest changes to reduce the risk of catching the virus.
For the people living there, they won't be allowed to mix with anyone from another household indoors or outdoors.
Leisure centres, pubs and bars have been told to close in the region.
Why is this happening?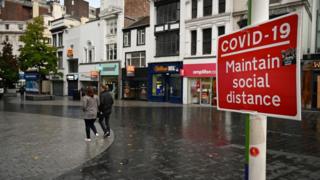 Getty Images
The coronavirus infection rate is increasing at different rates in different parts of the UK.
Liverpool and surrounding areas have the some of the highest infection rates of coronavirus. Liverpool recorded 600 cases per
…
Read More
The positive development immediately became entangled in election-year politics, with President Trump repeatedly making false and exaggerated claims about the new therapeutics. He called them a cure, which they're not. He said he was about to approve them — a premature promise given that the FDA's career scientists are charged with reviewing the applications.
This has been the 2020 pattern: Politics has thoroughly contaminated the scientific process. The result has been an epidemic of distrust, which further undermines the nation's already chaotic and ineffective response to the coronavirus.
The White House has repeatedly meddled with decisions by career professionals at the FDA, Centers for Disease Control and Prevention and other science-based agencies. Many of the nation's leading scientists, including some of the top doctors in the administration, are deeply disturbed by the collision of politics and science and bemoan its effects on public health.
"I've never seen anything that closely
…
Read More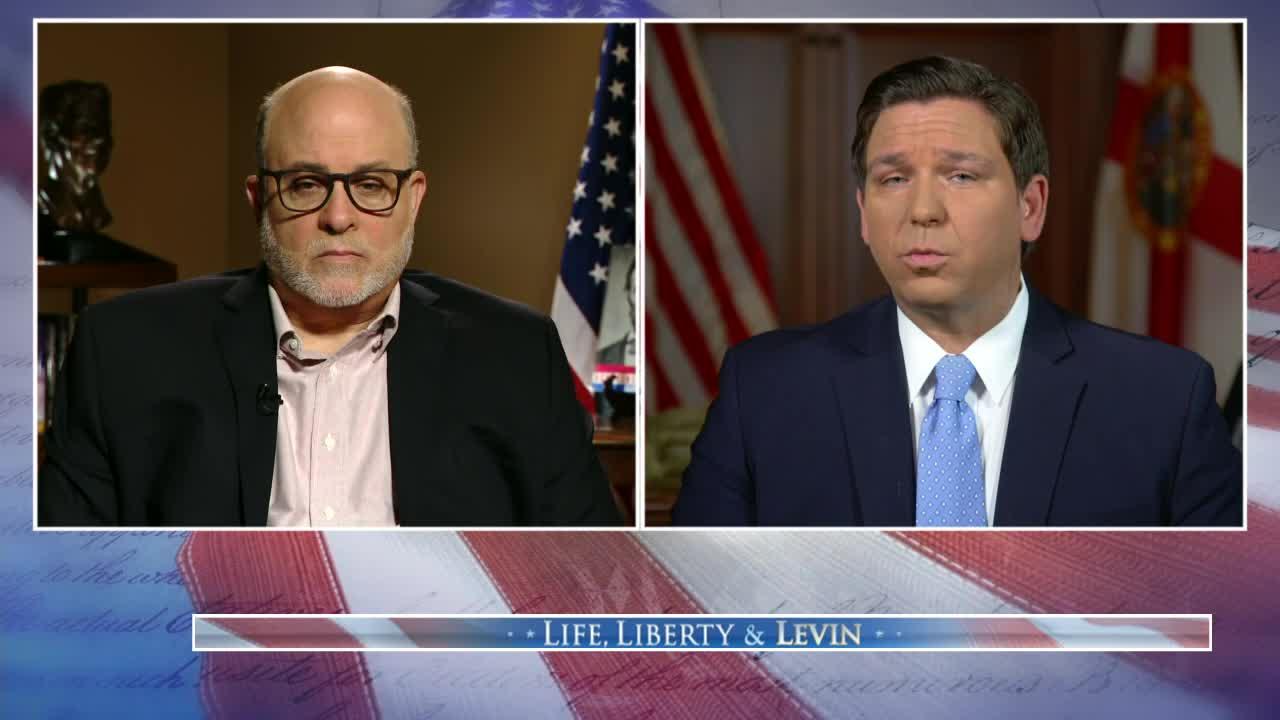 "You can't kneecap your own society and think you're going to successfully handle a pandemic," Florida Gov. Ron DeSantis told Fox News' "Life, Liberty & Levin" in an interview airing Sunday night.
The Republican DeSantis has been harshly criticized by the mainstream media for his handling of COVID-19. The governor declined to issue a statewide face mask mandate and lifted restrictions on bars and movie theaters in early June. Last month, DeSantis lifted all state capacity restrictions on bars and restaurants.
"What we did, Mark, was really three things," DeSantis told host Mark Levin. "One is protect those who are the most vulnerable to the disease, which is our elderly population, and focus that protection there rather than trying to suppress society as a whole. Second thing is, we want to make sure that our hospital system had what they needed in terms of PPE, medication, testing, and we were
…
Read More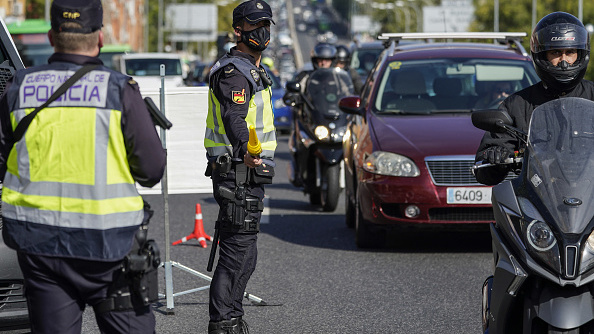 Bloomberg via Getty Images
The Spanish government has declared a state of emergency in the Madrid region, making it possible to impose new anti-coronavirus lockdown restrictions, against the strong opposition of the local government.
Tensions have heightened between the center-left national government and the center-right regional government over how to fight the new wave of COVID-19 outbreaks.
Prime Minister Pedro Sánchez issued a 15-day lockdown order on Oct 2. Madrid President Isabel Díaz Ayuso took the issue to court and a judge in Madrid ruled in her favor. So Sánchez followed up
…
Read More
More of us than ever are stuck indoors, whether we are working at home, self-isolating, or socially distancing from other households. Long periods of isolation are already impacting many people's mental health and will continue to do so.
On the other hand, people have reported discovering outdoor spaces on their doorstep as they are forced to stay local. Many say they have felt happier for doing so.
This reinforces the surge of research exploring the psychological benefits of connecting to nature that has developed in recent years. The idea is also growing that encouraging time in and engagement with nature has enormous potential in terms of mental health and wellbeing.
There are more and more programs explicitly aimed at helping people with experiences of distress by providing structured contact with nature. These are variously referred to as nature-based interventions, ecotherapy or green care. A growing evidence
…
Read More
Stuart C. Wilson/WPA Pool/Getty Sophie, Countess of Wessex
Sophie, Countess of Wessex, is taking precautions after coming in contact with someone who tested positive for coronavirus.
"Earlier this week The Countess of Wessex came into contact with someone who has subsequently tested positive for COVID-19," Buckingham Palace said in a statement released Friday. "Her Royal Highness is not experiencing any symptoms, but is following all relevant government guidelines and is self-isolating at home."
Queen Elizabeth's daughter-in-law will likely stay at her Bagshot Park home, where she lives with husband Prince Edward and their two children, Lady Louise and James, Viscount Severn.
Sophie, 55, has had a busy week. After visiting a farm with Prince Edward last Thursday, she joined a member of Mencap's Learning Disability Running Team for the first 1.5 miles of their Virtual London Marathon along the Great Walk at Windsor Castle (despite the dreary weather) on Sunday.
…
Read More
A coronavirus vaccine is likely to be given to elderly people first when it arrives, a government advisor has said.
Professor Adam Finn, from the University of Bristol, who is a member of the joint committee on vaccination and immunisation (JCVI), said age should determine those given priority rather than occupation.
He told BBC Radio 4's Today programme that evidence collected by the JCVI, which advises the government on vaccines, showed carers and those who are vulnerable should also receive the jab ahead of the rest of the population.
"People should not imagine that there's going to be a sudden and complete solution," he said on Tuesday.
"These early vaccines I hope will work to some extent, but there are lots of different vaccines, and they will not all work equally effectively.
…
Read More
The Irish government has rejected a recommendation to return the country to a full lockdown in the first clash with health chiefs since the Covid outbreak began.


© Provided by The Guardian
Photograph: Paul Faith/AFP/Getty Images


The surprise recommendation by the National Public Health Emergency Team (NPHET) late on Sunday to impose the highest of five levels of restrictions possible with immediate effect had led to sharp criticism from some of the country's most senior politicians, including the former taoiseach Leo Varadkar.
While the rising spread of the virus is causing alarm and has led to partial lockdowns in several counties, most of the country is still on level 2 restrictions, involving fewer limits to social and economic activity.
Ministers faced opposition from politicians and business to what would have amounted to Europe's first major second-wave national lockdown.
On Monday night, the cabinet opted to move the country to level
…
Read More
Video: Test and Trace error: Minister unable to give number affected (PA Media)
UP NEXT
Watch: Minister defends COVID-19 IT glitch


© Yahoo News UK
A government minister has defended a technical glitch that caused almost 16,000 coronavirus cases to go unreported by saying: "We can't change history."
Public Health England (PHE) said 15,841 daily COVID-19 cases between 25 September and 2 October were left out of UK tallies.
It has caused a delay in tracking the contacts of people who tested positive.
But on Monday, work and pensions secretary Thérèse Coffey insisted: "Largely, test and trace is working very well."
She told BBC Radio 4's Today programme: "I'm conscious something has gone wrong – we can't change history, we can only change the future."


Secretary of State for Work and Pensions Therese Coffey arrives in Downing
…
Read More
Go to top