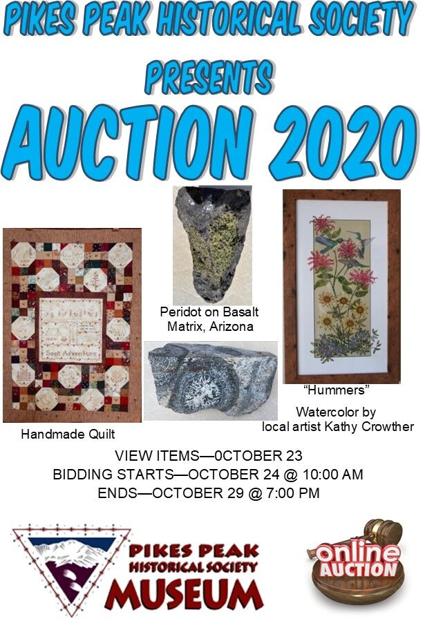 Each fall, the Pikes Peak Historical Society holds an auction as its major fundraising event of the year. This year, due to Covid restrictions, the auction is being conducted online. The auction will go live on the PPHS website, pikespeakhsmuseum.org, just look for the auction icon that will take you to the auction site. Once there, everything is self-explanatory.
"We are looking for services, gift certificates, trips, guided tours, handmade quilts, craft items, artwork, and cash donations are always welcome," said Kathy Perry, an event organizer.
Incorporated in 1988, PPHS is among the largest nonprofits in Teller County, with almost 500 members. Over 99% of the annual revenue is applied toward the museums and various programs.
PPHS owns and operates two museums: The Pikes Peak Historical Society Museum, at 18033 Teller County Road 1 across from the Florissant Post Office; and the Schoolhouse Museum located at Teller County Road 31
…
Read More
Gone are the days when the magazine industry was limited to a small collection of publications that were limited to a meagre list of topics. The present scenario of the magazine industry be that the international front or the national arena, has endless variety be that the number of publications or the variety of topics. From politics and fashion to parenting and health, one can find magazines on every single topic, whichever suits their own interest. However one cannot deny that there are some topics that are definitely more popular than the other topics. Speaking of the former category, politics and international relations is definitely a topic that is in hot discussion for all times and has been considered a hot topic especially since the past decade. There are a lot of magazines catering to this very subject area one of which is European Courier.
Besides covering politics 2.0, the … Read More