There have reportedly been tens of thousands of coronavirus cases at meat and poultry plants. More than 44,000 workers nationwide have tested positive for the virus, and more than 200 have died, according to the Food & Environment Reporting Network, an investigative nonprofit.
In late April, President Trump issued an executive order urging plants to stay open. Since then, CBS News has only been able to identify a couple of plants that were temporarily closed by government agencies due to COVID-19 outbreaks. One is the Foster Farms poultry plant in California's Merced County.
Despite what it says was political pressure, the small county's health department closed down the plant in Livingston for one week due to a COVID-19 outbreak that claimed some workers' lives. 
One of those workers was Perla Meza's 61-year-old father Filiberto, who she says worked unloading trucks at Foster Farms for years until he came down with
…
Read More
MADRID (Reuters) – "You cannot lock down everybody," the chief of the Madrid region said on Thursday, pushing back against the Spanish government's plan to confine the capital city to tackle a surge in COVID-19 cases.
The health ministry said late on Wednesday that the central government was overriding regional authorities and would impose a lockdown of the city of over 3 million people and some surrounding towns in the coming days.
The ministry published the decision in an official journal and said regional and local authorities would have 48 hours to comply once a separate official order was published, though it did not say when that would happen.
But Madrid region chief Isabel Diaz Ayuso rejected the move, saying the committee that took the decision had no legal authority to do so without a consensus.
"You cannot lock down everybody," Diaz Ayuso said on esRadio. "I'm sure the Madrid
…
Read More
Israel has passed a law that bans mass protest during the country's coronavirus lockdown in a move government opponents have claimed exploits the health crisis to suppress demonstrations calling for Benjamin Netanyahu to resign as prime minister.
The contentious legislation was approved at 4:30 am local time (1:30 am GMT) on Wednesday after an all-night session by the country's parliament, the Knesset. It allows the government to restrict people from travelling more than 1km from their homes to demonstrate and bans outdoor gatherings of more than 20 people.


© Photograph: Anadolu Agency/Getty Images
People gather in front of the Israeli parliament to protest against the decision to curb mass rallies.


Critics say it, in effect, criminalises weekly rallies in Jerusalem and Tel Aviv, where thousands have voiced their anger over Netanyahu's handling of the pandemic as well as charges of alleged
…
Read More
Good morning. Brexit was supposed to be about parliament "taking back control" but one of the extraordinary ironies of 2020 is that Britain's departure from the European Union has coincided with the government implementing the most draconian restrictions on ordinary life seen in peacetime – mostly with MPs having no say over the process at all. The key lockdown measures have become law as regulations passed under emergency powers, Because of the way such secondary legislation is scrutinised, MPs have not had the chance to vote before the laws take effect, the few votes that have taken place have been retrospective (after the laws are already in place) and mostly the regulations have not been subject to votes or debates at all.
Now many MPs have had enough. There will be a debate tonight on extending the powers in the Coronavirus Act and many amendments have been tabled saying MPs
…
Read More
By Allison Martell
TORONTO (Reuters) – Canada's federal authorities and its two biggest provinces on Tuesday promised new measures to combat a second COVID-19 wave that is notching up as many cases as during the pandemic's peak in April.
Canada reported new 2,176 infections on Monday, taking the total to 155,301. The death toll rose by 10 to 9,278.
Government minister Dominic LeBlanc, who chairs the cabinet's coronavirus committee, called the surge "very worrying".
Ontario, the most populous of the 10 provinces, said it would limit visitors to long-term care homes for the elderly in areas with high community spread. Most deaths in Canada have taken place in homes for seniors.
In Quebec, the second most populous, premier Francois Legault said financial support for businesses hurt by new COVID-19 restrictions would be announced soon. The province is closing bars and dine-in services at restaurants in hot spots for 28 days.
…
Read More
As schools reopen and cold weather heightens the likelihood of a spike in coronavirus cases, nurses and doctors fear that shortages of the respirator masks, surgical gowns and disposable gloves needed to shield them from infection will return with a vengeance.
President Trump has sweeping powers to compel companies to produce protective gear and to guarantee that the federal government will pay them for it — and as his election campaign intensifies, he has been boasting about aggressively using them. But in fact, most of his administration's use of that authority, granted under the Cold-War Defense Production Act, has had nothing to do with the pandemic.
A White House report released last month claimed that Mr. Trump has wielded the act nearly 80 times to alleviate shortages of masks and other medical supplies.
"My administration has harnessed the full power of the Defense Production Act to achieve the greatest industrial
…
Read More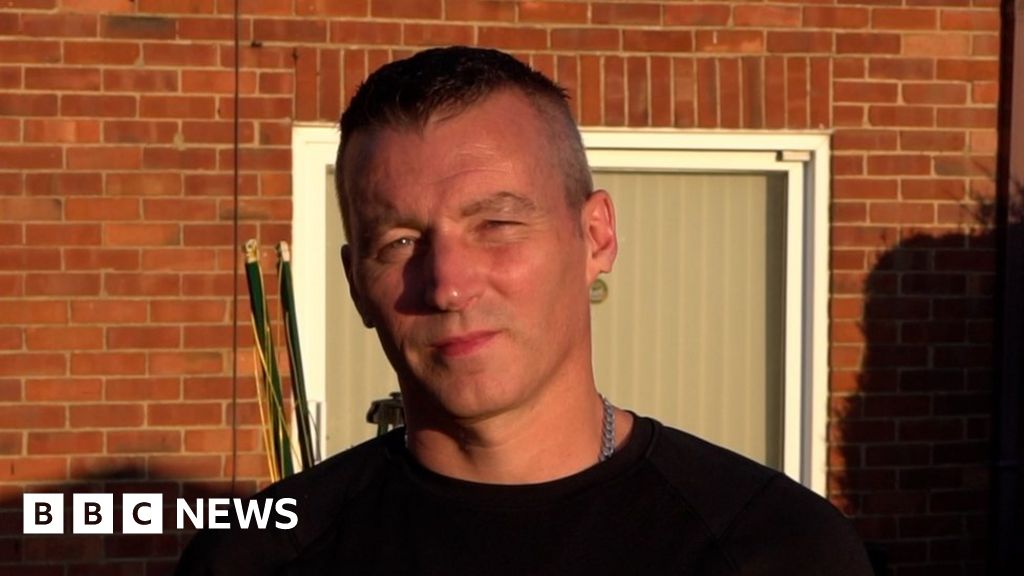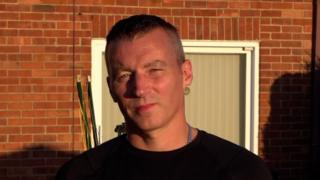 In June this year, Tellings Home Made Furniture Service "borrowed" £50,000 from a government Covid bail-out scheme.
There was just one problem. The company isn't real – the loan went to a criminal gang, who will never pay it back.
Mark Telling, though, does exist and had no idea a company had been set up in his name.
When we told him his personal details had been stolen to set up a bogus company to steal money from the government, he was horrified.
"That's crazy, shocking, it's going to worry us to death," he said.
UK banks get 100,000 loan applications on first day
Arrest over £110k Covid small business loan fraud
Mark – who's 47 and works in the building trade – and his partner are saving to buy a house.
"I don't know what
…
Read More
(Bloomberg) — A rebellion within Boris Johnson's Conservative Party over the U.K. government's emergency Covid-19 powers gathered momentum as opposition parties signaled they will back the move.


© Photographer: Bloomberg/Bloomberg
Steve Baker, Conservative Party member of U.K. Parliament, poses for a photograph in the Westminster district of London, U.K., on Monday, April 8, 2019. The nightmare for Baker is that his vision of a clean break from the EU, restoring self-government to Britain, now looks set to crash.


Senior figures in both the main opposition Labour Party and the Liberal Democrats indicated on Sunday they're likely to support any move by the Tory rebels to wrest power for Parliament back from the government if it goes to a vote on Sept. 30. Steve Baker, an influential rank-and-file Tory rebel, said he's "certain" the bid will succeed with opposition support.
Load Error
That Johnson's 78-seat majority could be under threat is
…
Read More
Some civil society organisations have commended the Lagos state government on the manner it is handling the ravaging COVID-19 pandemic in a state with an estimated population of 23million people.
Gbenga Komolafe, Secretary General, Federation of Informal Workers of Nigeria (FIWON), Chief Raymond Gold,Coordinator, Housing and Community Upgrade,Nigerian Slum / Informal Settlement Federation (Federation), Dr Taibat Lawawson, Centre for Housing and Sustainable Development, University of Lagos,.Dr. Temilade Sesan, Sankofa Policy Lab, Betty Abah, Centre for Children's Health Education,
Orientation and Protection (CEE-HOPE Nigeria), Olamide Udoma – Ejorh, Lagos Urban Development Initiative, Deji Akinpelu, Rethink Cities Initiative, Folashade Adeboyejo, POLYBRIQ and Segun Ogunleye, Urbanovate Enterprise, signed the press statement issued.
According to the CSOs, COVID-19 testing and advocacy be extended to low income communities, with clear protocols on reporting and responding to suspected cases outlined, bearing in mind that these communities are densely populated
– That special interventions in primary and … Read More
Go to top