Rough sleepers will die this winter without urgent government action as coronavirus and cold weather create a terrifying double threat, doctors and campaigners have warned.


© Provided by The Guardian
Photograph: Simon Dack/Alamy


Homeless people face a dilemma between staying outside or squeezing into crowded shelters where Covid hygiene will be limited, the Royal College of Physicians and Royal College of General Practitioners have told ministers.
Alongside charities including Crisis, Shelter and St Mungo's they want a repeat of the "everyone in" policy adopted in March and April, when 15,000 homeless people were given emergency accommodation, including in hotels, saving an estimated 266 people from death, according to one study.
Related: 'It's like giving people a treat, then taking it away' – the battle to stop another rise in rough sleeping
Prof Andrew Hayward, a member of the government's Sage advisory group and director of UCL's Institute of Epidemiology and
…
Read More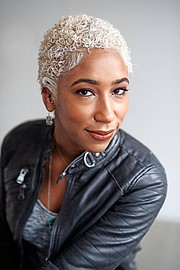 By ALICIA WALLACE
FOLLOWING the murder of a 30-year-old mother and her eight-year-old daughter on Monday morning, the conversation about domestic violence has started again. There is shock, sadness and frustration. We have questions that have been asked before and never seem to get answers. How are guns getting into the country? Why do so many disagreements end in violent death? Who could kill a child? Then there is the question far too many people ask: Well, what did she do for him to kill her?
When domestic violence ends in murder, the general public makes assumptions about the people involved. Narratives are quickly woven, usually based on misogyny rather than truth.
A woman was murdered by a man with whom she lived or had an intimate relationship and people want to know what she did. The fact that so many people are desperate to rationalise murder is an indication
…
Read More