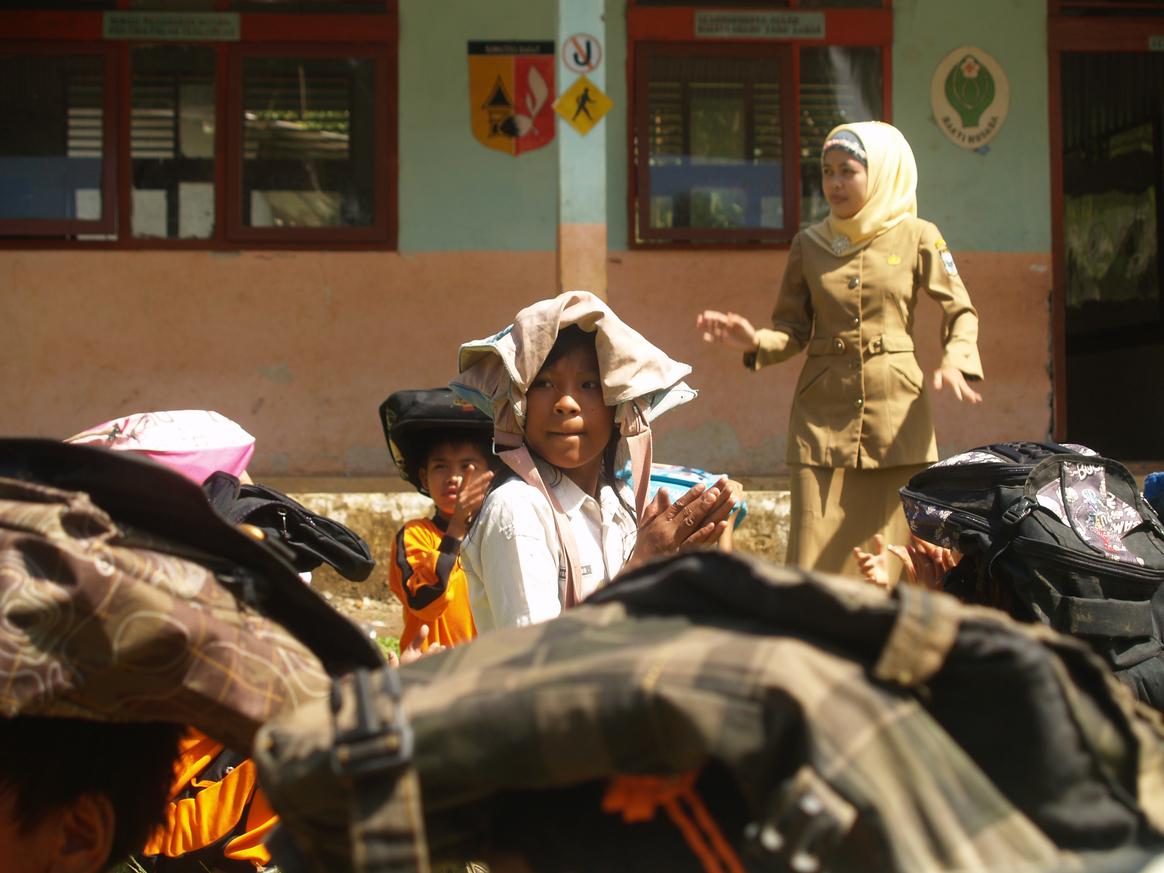 Students of an elementary school doing earthquake simulation in West Sumatra, Indonesia (2012).
By Jason von Meding and Ksenia Chmutina​
Some scholars argue that "natural disaster" is simply a term of convenience and that the public readily understands that disasters originate from the structures of society. But public discourses—often centered around particular hazard or event-focused narratives of destruction—seem to suggest otherwise.
A lack of understanding about how risk is created isn't surprising when blame is continually attributed to nature. By naturalizing disaster in discourse, efforts to address unequal impacts are stripped of political power and the focus often shifts to taming nature.
As disaster researchers, we were concerned about the lack of data to demonstrate the tangible impacts of the disaster language that we use and, more broadly, of this "natural" framing. Our current research works to change this and enable dialogue with critics who argue that pushing back on
…
Read More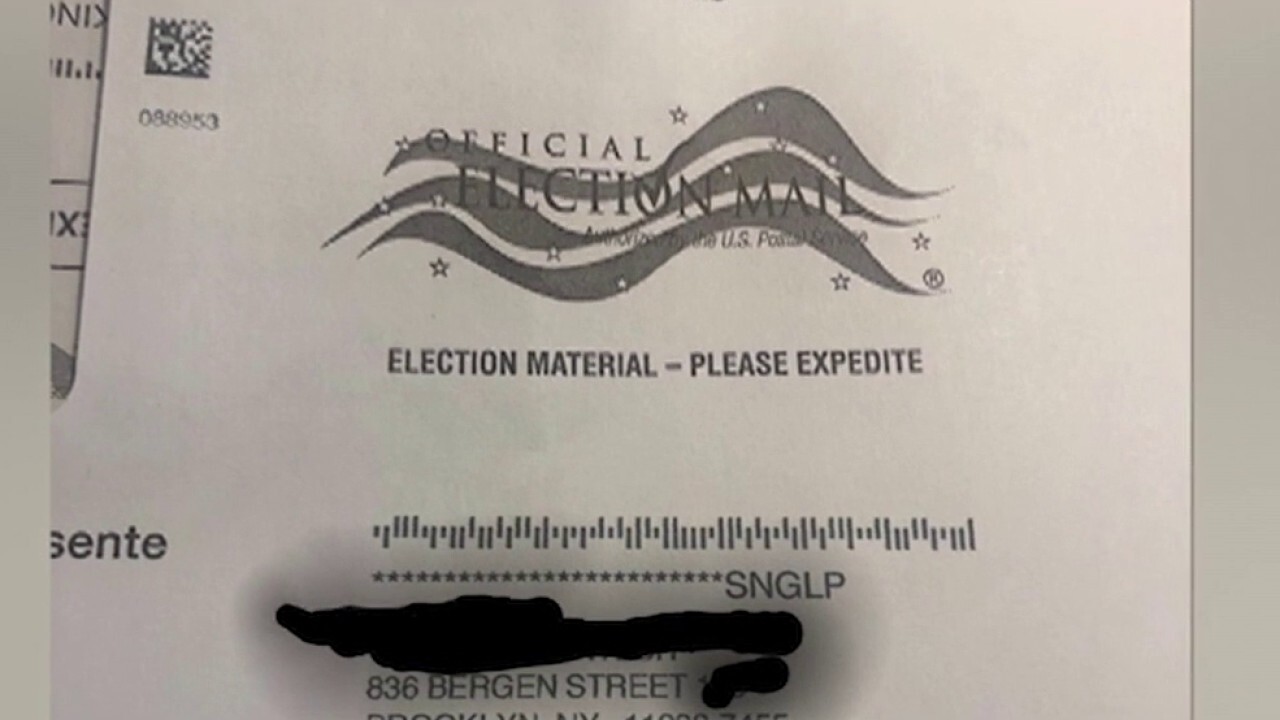 Despite efforts in many states to expand early voting both in person and through mail-in ballots, the results of November's election may still be delayed because a number of key states do not allow those votes to be processed until Election Day.
Lawmakers in swing states including Pennsylvania and Michigan have pushed to change state laws to enable pre-canvassing — which includes opening ballot envelopes and verifying them, readying them for eventual counting — before Nov. 3, but with varying success.
PENNSYLVANIA DEMS SAY SUPREME COURT SHOULD LEAVE 3-DAY BALLOT DEADLINE EXTENSION, WARN OF DISENFRANCHISEMENT
"Regardless of what your political affiliation might be, no one wants to have a
…
Read More
TOKYO — A high court in Japan on Wednesday became the first at that level to hold the government responsible for the 2011 Fukushima nuclear disaster, saying in a ruling that the state and the plant's operator must pay about $9.5 million in damages to survivors.
The overpowering earthquake and tsunami that ripped through northern Japan in March 2011 caused a triple meltdown at the Fukushima Daiichi plant, leading to the worst nuclear crisis since Chernobyl.
Under Wednesday's ruling by the Sendai High Court, the government and the Tokyo Electric Power Company, known as Tepco, must compensate 3,550 plaintiffs, the Kyodo news agency reported. The plaintiffs had sought monthly compensation payments of about $475 per person until radiation at their homes returns to pre-crisis levels.
In 2017, a lower court had ordered the government and Tepco to pay about half that amount to about 2,900 plaintiffs. But the ruling by
…
Read More
More than 1,000 family-run coach businesses across the UK face being forced into bankruptcy and having their vehicles repossessed, according to their trade body.
Since March, close to 100 coach businesses have gone into administration and many more are on the brink as demand for their services has "almost totally collapsed", said Graham Vidler, chief executive of the Confederation of Passenger Transport. 
More than 24,000 people employed in the industry could be out of a job by April 2021 if financial help for the sector is not forthcoming from the government, he added. 
The roll out of chancellor Rishi Sunak's new job support scheme, which will replace the furlough programme in November and requires employers and the state to top up the wages of staff working at least a third of their usual hours, will only help coach operators providing school bus services, which account for about 15 to 20
…
Read More
People learnt a long time ago that getting into full blown discussions at work and in the office about sex, religion and politics are a very touchy aspect. They are bound to always end up going in the wrong direction (by this I mean a major disagreement). The fact of this is because you can either offend a colleague or get into a full blown out of proportion argument.
Below are a few facts why talking about these types of subjects, can be a very hazardous approach.
First and foremost if you do not want to get into an argument within a group discussion, do not just say silent. The saying that silence is golden is not necessarily true for this occasion, as some people may feel as if you are agreeing to aspects if you do not open up and speak. The best thing to do in all honesty … Read More