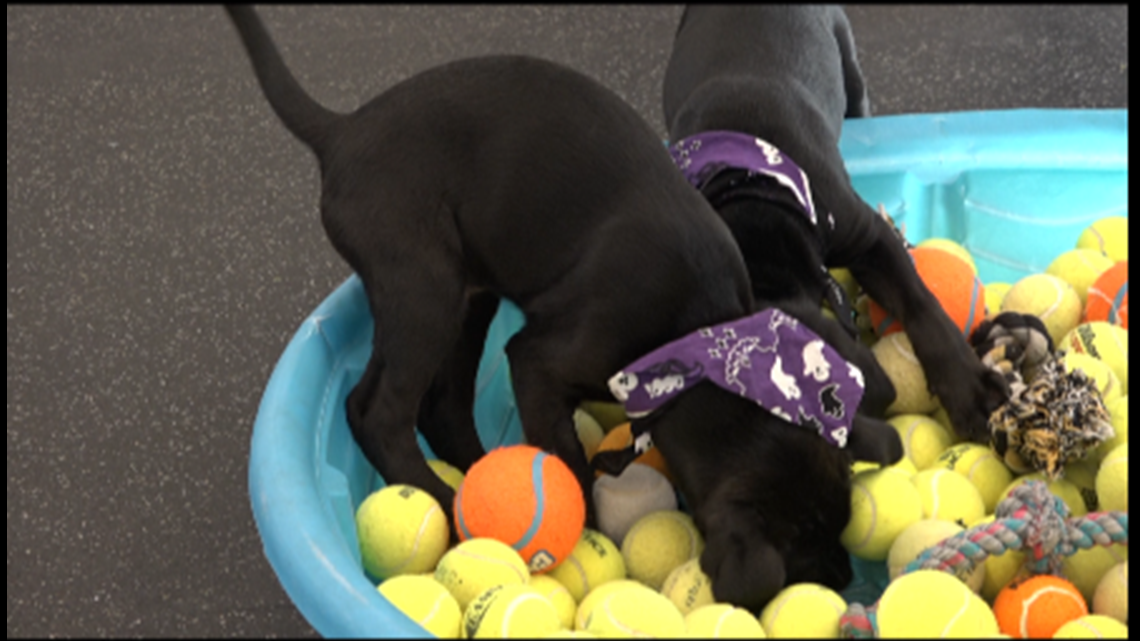 Puppy Palooza followed by a Discounted Adoption Day.
MICHIGAN, USA — This weekend, Harbor Humane Society will be hosting two events to get their shelter pets a  new home. 
On Friday, they will hold their first ever Puppy Palooza Adoption Event. The Adoptions will be first come first serve as they open the doors of their  training center to people that want a furry addition to their family. 
They will have three to four litters, which is about 20 puppies to see. The shelter has done this event in the past with kittens, but this is the first time they have the puppy inventory according to the event coordinator, Cindy Gruppen.
"We will have the puppies in play pins to visit with but we are only allowing a few people in the building at a time," Gruppen said.
Everyone who attends the event must register in order to adopt. The
…
Read More