Some of the world's leading scholars on China have called for a united international front in defence of university freedoms, amid claims of an increased Chinese threat to academic inquiry since the passing of Hong Kong's national security law.
Individual universities will be picked off unless there is a common agreement to resist Chinese state interference in academic research and teaching on China, a group of 100 academics including scholars in the US, UK, Australia and Germany say.
They highlight the threat posed by article 38 of the sweeping national security law, which states that the law is applicable to individuals who live outside the territory and individuals who do not come from there.
The law was imposed on Hong Kong by Beijing in June after more than a year of pro-democracy protests.
The academics say article 38 raises the unsettling prospect that students travelling through Hong Kong and China
…
Read More
KEY POINTS
Meghan Markle says educating girls opens the door for "societal success"
Markle and Prince Harry joined Nobel Peace Prize winner Malala Yousafzai for a video call on International Day of the Girl Child
Prince Harry shared that educating young girls can also help address climate change
Meghan Markle recently delivered an important message, saying that denying education to girls is like "robbing" the society of its cultural richness.
Markle and husband Prince Harry recently joined Nobel Peace Prize winner Malala Yousafzai on a video call and discussed how education plays an important role in the lives of young girls on International Day of the Girl Child, which was observed Sunday.
"When young girls have access to education, everyone wins and everyone succeeds. It just opens the door for societal success at the highest level. It's not just robbing society of the cultural richness that comes with educating young
…
Read More
The UK's Department for Eduction (DfE) breaches GDPR in the way it handles pupil data, the Information Commissioner's Office (ICO) has found.
The ICO first began probing the DfE last year after it became the subject of numerous complaints. Human rights groups Liberty and DefendDigitalMe raised complaints about the department for failing to allow parents to see their child's record in the National Pupil Data, its refusal to correct inaccurate date, and for "secretly" sharing information belonging to minors with the UK Home Office.
At the time, the ICO said: "DFE is failing to comply fully with its data protection obligations, primarily in the areas of transparency and accountability, where there are far-reaching issues, impacting a huge number of individuals in
…
Read More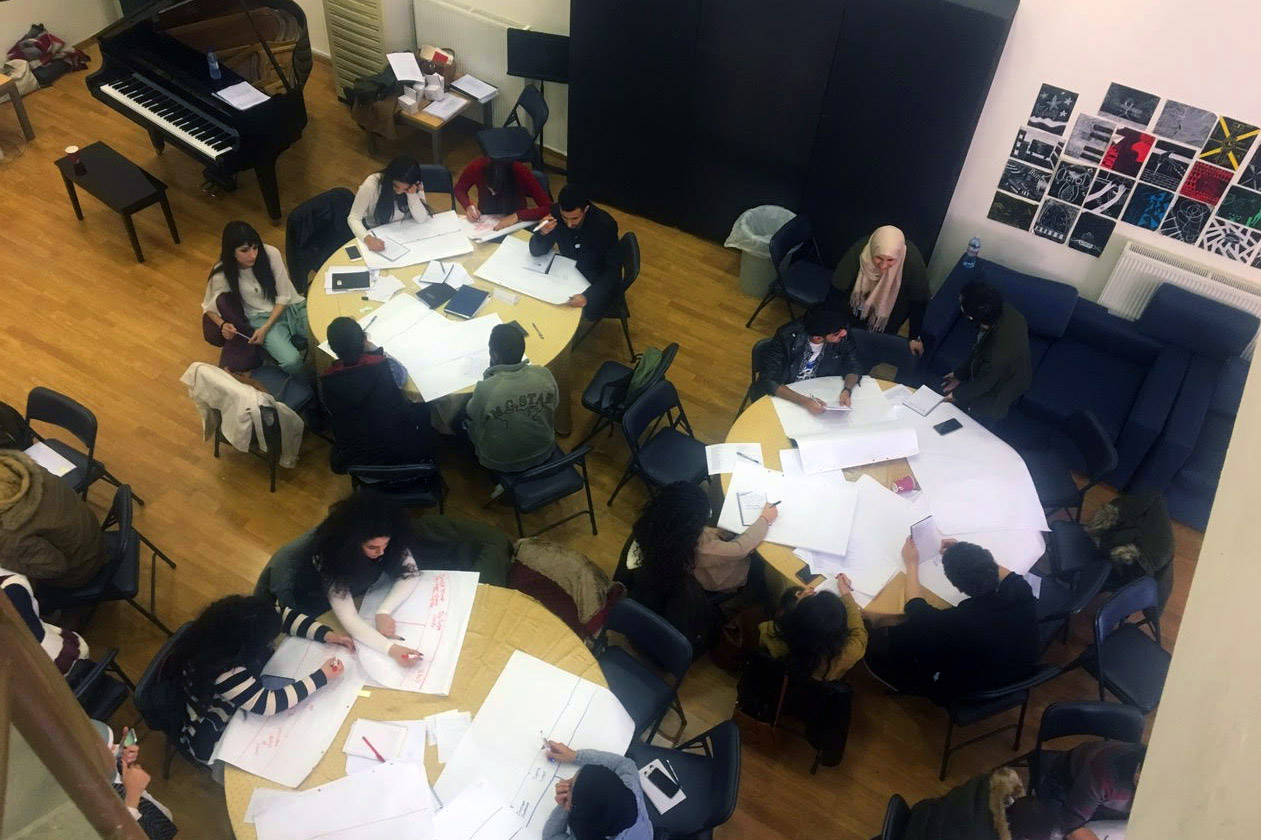 Blended learning course for refugees, Jordan 2019.
The Open Society University Network (OSUN)—led by Bard College and Central European University with support from the Open Society Foundations—has been elected as cochair of the Taskforce on Third Country Education Pathways, launched by the United Nations High Commission on Refugees (UNHCR).
OSUN will cochair the taskforce with The World University Service of Canada, leading representatives from the Japan ICU Foundation, the Government of Portugal, Agence Universitaire de la Francophonie, the Government of Canada, Unione delle Università del Mediterraneo, and the Institute of International Education, among others.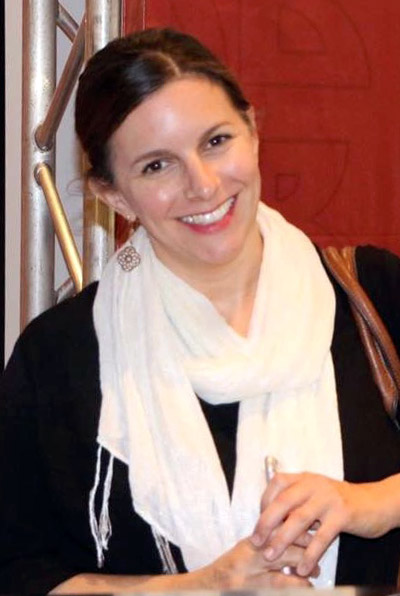 Dr. Rebecca Granato, associate vice president for global initiatives at Bard College.
The task force is charged with developing best practices for higher education pathways that respond to the needs of refugees, internally displaced individuals, and others displaced by crises, as well as leading the development of advocacy strategies to ensure access and the establishment of
…
Read More
Jaipur, Sep 29 (PTI) Education will be relevant for the society if students focus on concepts and their application, BJP national president J P Nadda said on Tuesday, asserting that the era of mugging up books to just pass exams has gone.
Nadda was addressing the convocation ceremony of Pratap University here through video-conferencing.
'The era of mugging it up has gone. Now it is the time of concept and application. Education will be relevant for the society if you focus on concept and application. You should think what you can do for the society from the education you have received,' he said.
'Today, students are entering a new life after understanding the theory of education. They will now be implementing it in practical life. I believe that you will dedicate yourself to the service of the country,' Nadda said.
The BJP chief asked students to express gratitude towards their
…
Read More
Students at Oxford University specialising in the study of China are being asked to submit some papers anonymously to protect them from the possibility of retribution under the sweeping new security law introduced three months ago in Hong Kong.
The anonymity ruling is to be applied in classes, and group tutorials are to be replaced by one-to-ones. Students are also to be warned it will be viewed as a disciplinary offence if they tape classes or share them with outside groups.
The Hong Kong security law was imposed on 30 June by Beijing after more than a year of pro-democracy protests, and had an immediately corrosive impact on political freedoms in the territory. Its provisions also give the Chinese government powers to arrest individuals who are not Hong Kong residents, for actions or comments made outside the territory.
The powerful extraterritorial powers claimed in the law have led to fears
…
Read More
It's difficult to change very much in education, especially on any sort of short time table. Not long ago, I was discussing this topic with an acquaintance of mine and he made a rather interesting observation along this line, and he stated that there is quite a bit of "cultural resistance" as well as a strong "desire to preserve the status quo, which has resulted in more failed schools than ever" and with that said, it reminded me of some of the challenges we have in this great nation with real substantive change, that is to say changes needed in our educational system.
It's amazing, in CA our teachers union rules the streets, both main and Wall Street it seems sometimes CALPERS. This is indeed unfortunate that teachers unions have been largely responsible for the stagnation that we've seen in education. At least in the competitive marketplace, companies need to … Read More
"You must be the change you want to see in the world"-Mahatma Gandhi
Our culture has moved far away from nature's intended way for us to parent and care for our children. Unfortunately, over many centuries, as the world has become increasingly more industrialized, people have lost touch with their natural parenting instincts. Each generation is parented in a way that causes distress, pain, depression and anger. This in turn causes each new generation to pass down harmful ways of parenting that reflect their hurt, distress and resentment.
Alarms in nature
Nature has built alarm signals into every animal to alert parents, companions and predators that the animal is experiencing or sensing a need, a threat or a danger. In nature, animal parents instinctively respond immediately to the alarms of their young. A human infant's alarm signal is crying, which is intended to alert parents to a need. As … Read More
Public education in America has encountered many challenges, particularly in the last three decades. Declining test scores, declining graduation rates, poor results for high school graduates once entering college unprepared, and the clear lack of life-long learning skills are just symptoms of the underlying problems and issues with K-12 education.
The decline of direct parental involvement, poor university education school preparation for teachers, misdirected and inconsistent standardized testing efforts, and the lack of any teacher testing and annual monitoring of teacher progress have all contributed to the problems in public education, and alarming lack of results and preparation of our children. However, underlying the symptoms and the causes that I have cited is the compromising of the true mission and goals we all expect to be unwavering. That is to say, those given the sacred responsibility of educating our students have compromised the very mission of education, and the achievement … Read More
So, do you believe that EDUCATION is absolutely necessary in today's society? Does being educated make a significant difference in someone's life?
Education is the process of learning and acquiring knowledge at school from a teacher, receiving knowledge at home from a parent, a family member, and even an acquaintance. Education is a key that allows people to move up in the world, seek better jobs, and succeed in life. Education is one factor that affects job positions people hold, advance in their further career, the income they make, and the title they hold. The more educated a person is, the more prestige and power that person holds.
However, unfortunately we have places in the world, where not everyone has an opportunity or chance to receive formal education. India is amongst the countries, where there is a high population of people who are illiterate. Almost, 55% of the population in … Read More
Go to top