Last April, states began to sporadically reopen after weeks of being shut down. Georgia was among the first to begin the process, while some states didn't start lifting restrictions until June. The uncoordinated reopening caused chaos, according to Sinan Aral, director of MIT's Initiative on the Digital Economy.
Why? Because Georgia pulled in hundreds of thousands of visitors from neighboring states — folks hoping to get a haircut or go bowling.
Aral was tracking Americans on social media, and it became clear to him that having uncoordinated policies for the coronavirus doesn't make sense. As people watched their social feeds fill with images of people heading back outside, they stepped out too — even if their state wasn't at the same phase.
Aral, the author of "The Hype Machine: How Social Media Disrupts Our Elections, Our Economy, and Our Health — and How We Must Adapt," has used social media
…
Read More

Haiti – Politic : Constitutional reform and elections, the Senate advocates dialogue
08/10/2020 10:51:27
In a note, the Senators of the Republic advocate dialogue and consultation to facilitate constitutional reform and the organization of elections.
Note from the Haitian Senate :
"The Senate is very attentive and very sensitive to the opinions expressed by the various sectors of national life on the presidential decree of September 18, 2020 appointing the members of the Provisional Electoral Council (CEP) https://www.haitilibre.com/en/news-31835-haiti-flash-appointment-of-cep-members-and-mandate.html
Subjects so delicate as constitutional revision or general elections deserve to be treated with wisdom and serenity and above all with a strong dose of patriotism and a very high sense of national interest.
The halt or the delay arranged by the abstention of the Court of Cassation from receiving the oath of the advisers offers to all the actors animated by a sincere and resolute patriotism the opportunity of a deep
…
Read More
KUWAIT (Reuters) – Kuwait's new emir has asked the cabinet to carry on its duties and prepare for parliamentary elections due this year after the prime minister handed in his government's resignation, state news agency KUNA reported on Tuesday.
Parliament, which must approve the emir's choice of crown prince, will end its term on Oct. 8, Speaker Marzouq al-Ghanim later said in remarks broadcast on state television.
Prime Minister Sheikh Sabah al-Khalid al-Sabah met Emir Sheikh Nawaf al-Ahmad al-Sabah, who assumed power last week, and in line with the constitution submitted the government's resignation "to ensure ministerial responsibilities are held by those who enjoy the emir's confidence", KUNA said.
It said Sheikh Nawaf expressed his full confidence in the current cabinet, which was formed last December.
Sheikh Nawaf, 83, took the helm of the U.S.-allied OPEC member state following the death of his brother Emir Sheikh Sabah al-Ahmed last Tuesday
…
Read More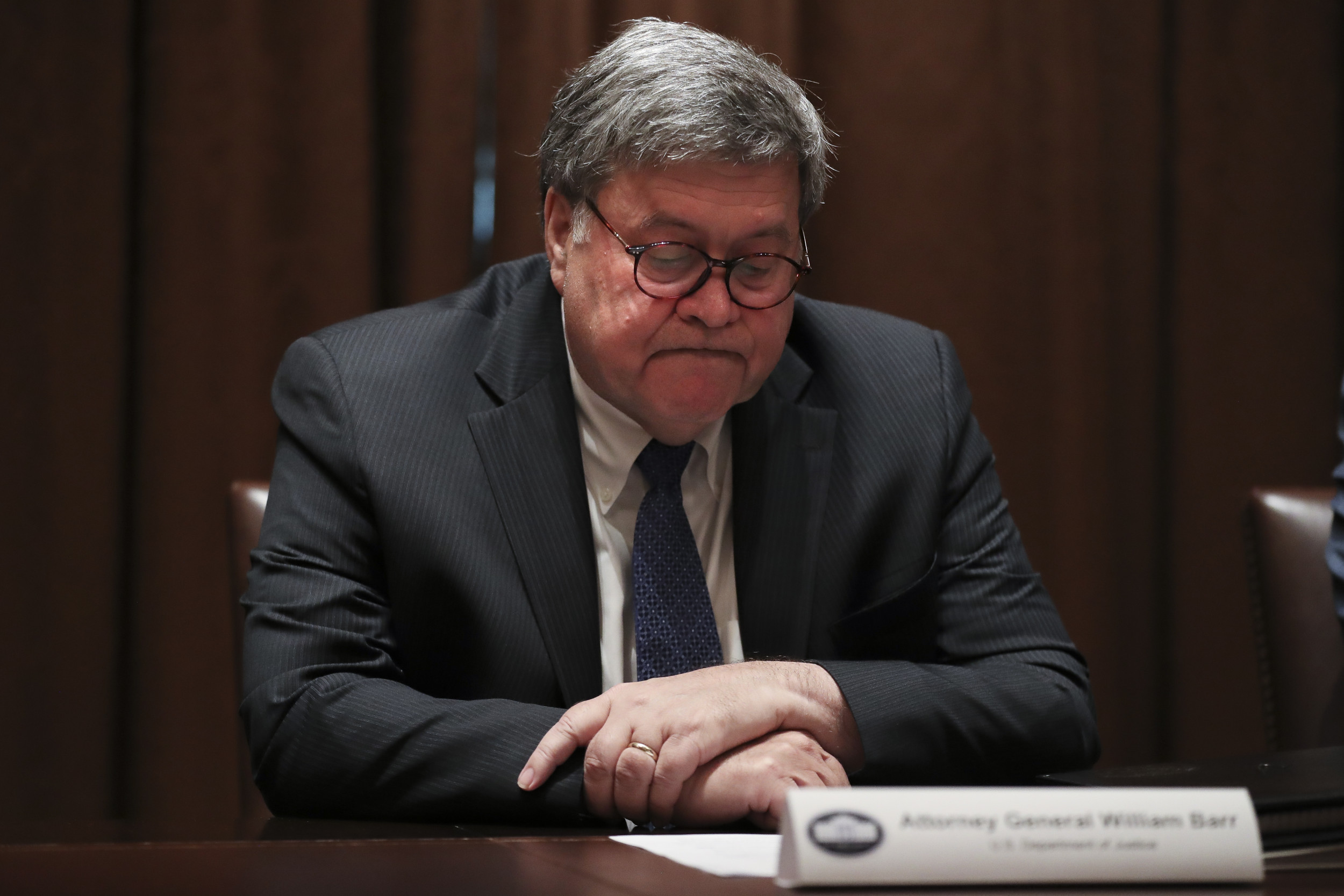 U.S. Attorney General William Barr could attempt to influence the outcome of the 2020 presidential election, according to allegations made in an open letter from 1,612 former members of the Department of Justice.
Barr has claimed that this year's election results could be tallied incorrectly because of the prevalence of mail-in ballots. In September, Barr said that the mail-in ballots could be highly susceptible to fraud. Barr has also said that foreign entities, such as the Russian government, could forge ballots and send them in which could cause election results to be unfairly unbalanced.
In the letter, the DOJ alumni cited a fear that Barr "intends to use the DOJ's vast law enforcement powers to undermine our most fundamental democratic value: free and fair elections. He has signalled this intention in myriad ways, from making false statements about the security of mail-in voting from foreign hackers to falsely suggesting that
…
Read More