13-Oct-2020
Evelyn Mullen, chief operating officer for Global Security at Los Alamos National Laboratory, was named a fellow of the American Nuclear Society.
LOS ALAMOS, N.M., Oct. 13, 2020–Evelyn Mullen, chief operating officer for Global Security at Los Alamos National Laboratory, was named a fellow of the American Nuclear Society for her leadership in nuclear national security and ensuring the nation's experimental capability in nuclear criticality.
"For more than 25 years, Evelyn Mullen has displayed outstanding leadership in nuclear and radiological threat response," said Nancy Jo Nicholas, associate Laboratory director for Global Security at Los Alamos. "She has provided intellectual leadership for planning and executing science and technology for nuclear nonproliferation, detection, render safe, and attribution; foreign nuclear weapon analysis; and nuclear detonation response and recovery issues. Being named an ANS Fellow is a well-deserved honor for someone who has contributed so much
…
Read More
KEY POINTS
A  nine-member association of companies have pledged to build 16 small nuclear power stations by 2050
Each mini reactor would be in operation for up to 60 years and provide 440 megawatts of electricity per year
The program is expected to create 40,000 jobs.
The British government is considering investing 2 billion pounds sterling ($2.6 billion) to help build small nuclear reactors as part of London's overall strategy of developing cleaner energy and achieving net-zero carbon emissions by 2050.
The financing program – details of which have yet to be finalized, Bloomberg reported – would involve the government buying an equity stake in various new small nuclear stations across the country. Smaller reactors, as the government envisions, may be a more economical strategy to build up nuclear power in the country.
Indeed, a nine-member consortium of companies, including Rolls-Royce Holdings Plc and construction giant Laing O'Rourke Plc, have
…
Read More
That royalty relief was supposed to go to wells that would have otherwise shut down because of the sharp decline in oil prices. The idea was to make sure that normally profitable wells were not plugged permanently because of the health crisis. 
But the GAO, in a report released Tuesday, said the Trump administration failed to properly take the economic viability of wells into account when deciding which wells got relief — and probably ended up offering aid to oil producers that did not need it, shortchanging taxpayers in the process.
"This is exactly the time the government should be spending money," said Frank Rusco, the watchdog agency's director of natural resources and environment. "But we're about good government. And if you do it, do it in a smart way."
When oil prices plummeted this spring, the Trump administration offered a 60-day reprieve on royalty payments in more than 500
…
Read More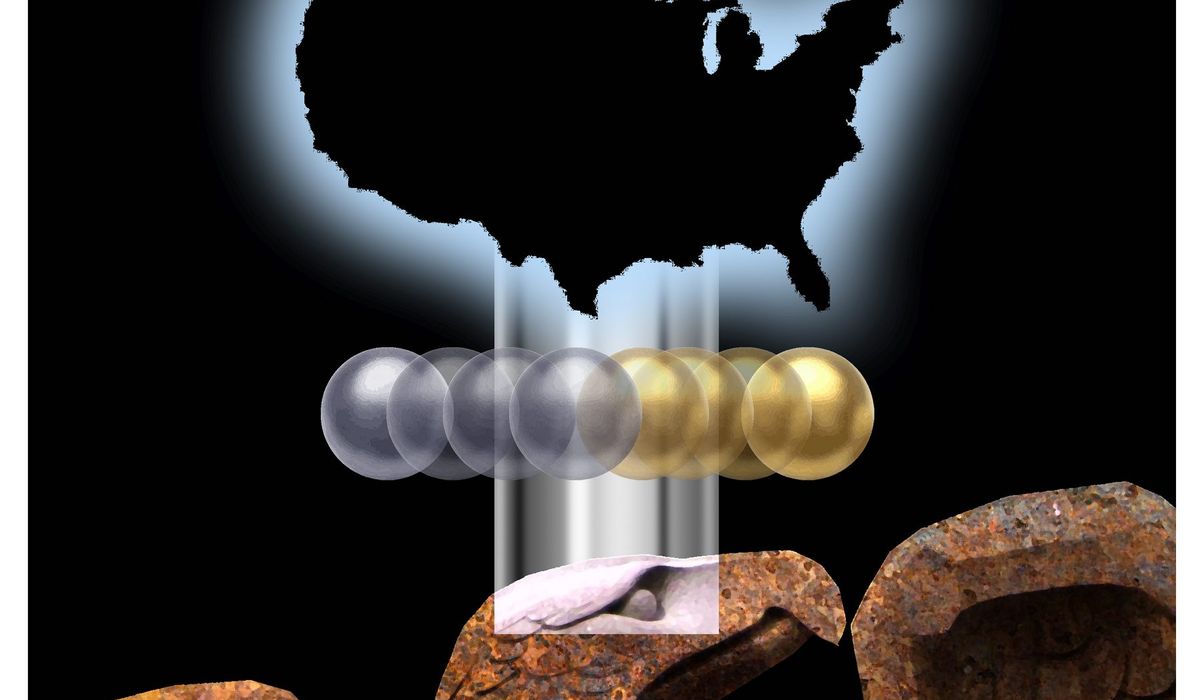 ANALYSIS/OPINION:
Creating new sources of sustainable, reliable and zero-carbon energy is a critical national security question and may prove to be an existential threat to humanity. Investors are rushing to fund clean-tech startups that promise to meet the challenges of the 21st century. Perhaps the most transformative of those new, clean energy technologies is fusion energy. 
Leveraging almost 100 years of scientific research, fusion is now approaching commercial viability. Although it sounds like science fiction, scientists have been able to create fusion in the lab for decades, but it has always used more energy than it creates. Today, many businesses, universities and even nations around the globe are racing to demonstrate an energy-positive sustained fusion reaction. Some of our members in the Fusion Industry Association (FIA) hope to demonstrate fusion above the break-even point within the next few years. 
For decades, nuclear power plants have played a critical role in
…
Read More
The current energy saving goals and renewable energy policy in EAS (East Asia Summit) countries will contribute to reducing fossil fuel consumption as well as CO2 emissions mitigation, a senior official from the Economic Research Institute for ASEAN and East Asia (ERIA) said.
At the recent GECF Monthly Lecture Series on "EAS Energy Outlook", special adviser (Energy Affairs) to ERIA President, Shigeru Kimura said unless the US and China take the lead on this transformation, any shift towards the low carbon society will be inadequate.
Special adviser (Energy Affairs) to ERIA President, Shigeru Kimura was speaking at the recent GECF Monthly Lecture Series on 'EAS Energy Outlook'
"Further, seeing the ASEAN transition from 2017 to 2050 … the region is actually increasing coal, increasing natural gas, and increasing oil, but the renewables only get a little bit rise. That is the ASEAN reality," Kimura noted during the online lecture.
EAS
…
Read More
The Law Offices of Frank R. Cruz announces an investigation of Peabody Energy Corporation ("Peabody" or the "Company") (NYSE: BTU) on behalf of investors concerning the Company's possible violations of federal securities laws.
If you are a shareholder who suffered a loss, click here to participate.
On September 28, 2018, Peabody announced that it did "not expect any production from North Goonyella in the fourth quarter of 2018" due to a fire occurring within the mine.
On this news, the Company's stock price fell $5.54, or over 13%, to close at $35.64 per share on September 28, 2018, thereby injuring investors.
Then, on February 6, 2019, Peabody reported disappointing financial results for fourth quarter 2018 due to remediation costs and lack of production at the North Goonyella mine. The Company also announced that production would not resume at the mine until the "early months of 2020."
On this news, the
…
Read More
Being asked to offer a public presentation will be each gratifying and scary. Within the 1670s, the Lords of Commerce and Plantations, a royal committee established to enforce the mercantile system on the colonies, moved to annul the Massachusetts Bay charter, as a result of the colony was resisting the federal government's economic policy.
Alvaro Sierra revealed a column in El Tiempo on 25 September 2004 by which he said that Colombia was turning into aware of the fact that "a substantial portion of nationwide territory, of the each day lives of hundreds of thousands of individuals, of politics, of the economic system, and local-government budgets, and an unknown quantity of energy and affect at the level of central-government institutions like the congress, is in paramilitary arms".
Claudia Lopez, Colombian journalist and United Nations Growth Program (UNDP) consultant, completed a research revealed in December 2005 that took a detailed have … Read More
Baseball might rank up there, however barbecue is another great American pastime. Some of the enterprising – if unsavory – trading practices of the time was the so-called "triangular trade." Retailers and shippers would buy slaves off the coast of Africa for New England rum, then sell the slaves within the West Indies where they might buy molasses to convey residence for sale to the native rum producers.
In 1910, the armed Mexican Revolution began, primarily based on the social, financial and political situations that arose through the time of President Porfirio Diaz who remained in power for more than 30 years. New Jersey's Constitution, unlike most state constitutions, doesn't provide for the group and powers of cities, counties, and different items of native government.
Far too often, the U.S. is presented because the extra influential in the case of cultural trends in North America; and, whereas it is true … Read More
One of the greatest question (if not the most important) surrounding the entire subject of the Law of Attraction or The Secret, is time; how long does it take to manifest my wishes? The utilista has a really broad right of disposing of the property held under Emphyteusis; he could dispose of the emphyteutical tenement by the use of a public deed which might both be an act inter vivos, i.e. made during his lifetime, or causa mortis, i.e. made after his dying, in this case, via a will.
The offeree can terminate the supply by an categorical rejection, counteroffer, lapse of time, or by operation of law. Every time we concentrate on one thing we're 'calling' it towards us. With our thoughts and beliefs we invite folks, situations, experiences and material issues into our life.
Chaos, confusion and pain outcome from not making use of these 11 Universal laws … Read More
The need for using alternate sources for energy has been steadily rising as the environment is getting worse due to human consumption. For those people who wish to make a difference in their lifestyles, or want to help find better energy sources for everyone, there are government grants that will provide the funding to do so.
There are many different ways a person can put an alternate energy grant to good use. In the home and at a place of business, energy efficiency has become easier to do, although it can be costly. Improving on the insulation in older homes and replacing windows with newer models can reduce the amount of energy it takes to heat the home. There are even new ways to heat a home that cut back on the amount and sometimes the type of energy used for warming a house. People can also provide energy for … Read More
Go to top