When Covid-19 hit, Aspetto cofounder and CEO Abbas Haider, like lots of small-business owners, was nervous that business would fall. After all, the biggest buyers for his company's bullet-resistant clothes and tactical gear were federal agencies, which he figured would be focused elsewhere. "We thought a lot of the funding from defense contracts was going to go to PPE," he says. "We thought business was going to hurt during Covid."
Instead, Fredericksburg, Virginia-based Aspetto's business boomed. It now expects revenue to reach $12.5 million this year, up from less than $2 million in 2019, when he company hit a rough spot. Haider and his cofounder Robert Davis, both 30, are already beginning to line up contracts for 2021 (they say they have $14 million worth secured now), when they expect revenue to surpass $25 million. Since the beginning of
…
Read More
2020 is the year the world's attention turned to the deep fractures of our economic, political, educational, and healthcare systems. The year when status quo solutions were no longer good enough. For all the declarations of being "in this together," the dual pandemics of Covid-19 and systemic racism have revealed how low-income communities and people of color are disproportionately left out, let down, and punished by our systems.
The death of George Floyd, representing too many Black lives lost, has reignited the movement for racial justice around the world, demonstrating that we urgently need to build a society that is not only inclusive, but also just. The immediate call to reform police and criminal-justice systems in America is a significant step, but the change must go further. We must upend how capital flows, how hospitals care for patients, how institutions lend, how employers hire and care for workers, and how
…
Read More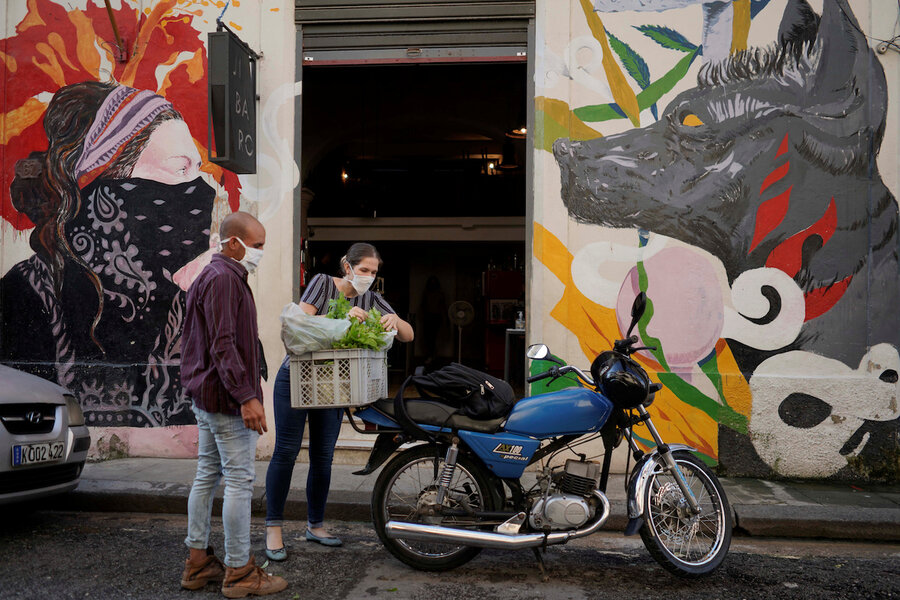 Havana
From a restaurant offering take out to a cosmetics company delivering home-made products by bicycle, Cuba's entrepreneurs – no strangers to hardship – are coping with the coronavirus shutdown in innovative ways.
Except for a few offshore resorts, Cuba's Communist government has kept its borders shut for seven months to curb the spread of infection and recently placed the capital Havana in lockdown for a second time due to a local surge.
The drastic action has limited deaths from COVID-19 to just 122 on the island of 11 million people, but has all but shut down the vital tourist industry – adding to economic woes from decades-old U.S. sanctions tightened by President Donald Trump.
In Havana's colonial district, mixing restored historic buildings and urban decay, the once-thronging streets are empty of tourists, and scrawled "closed" signs are on the doors of many shops.
From the outside, David Roque and
…
Read More