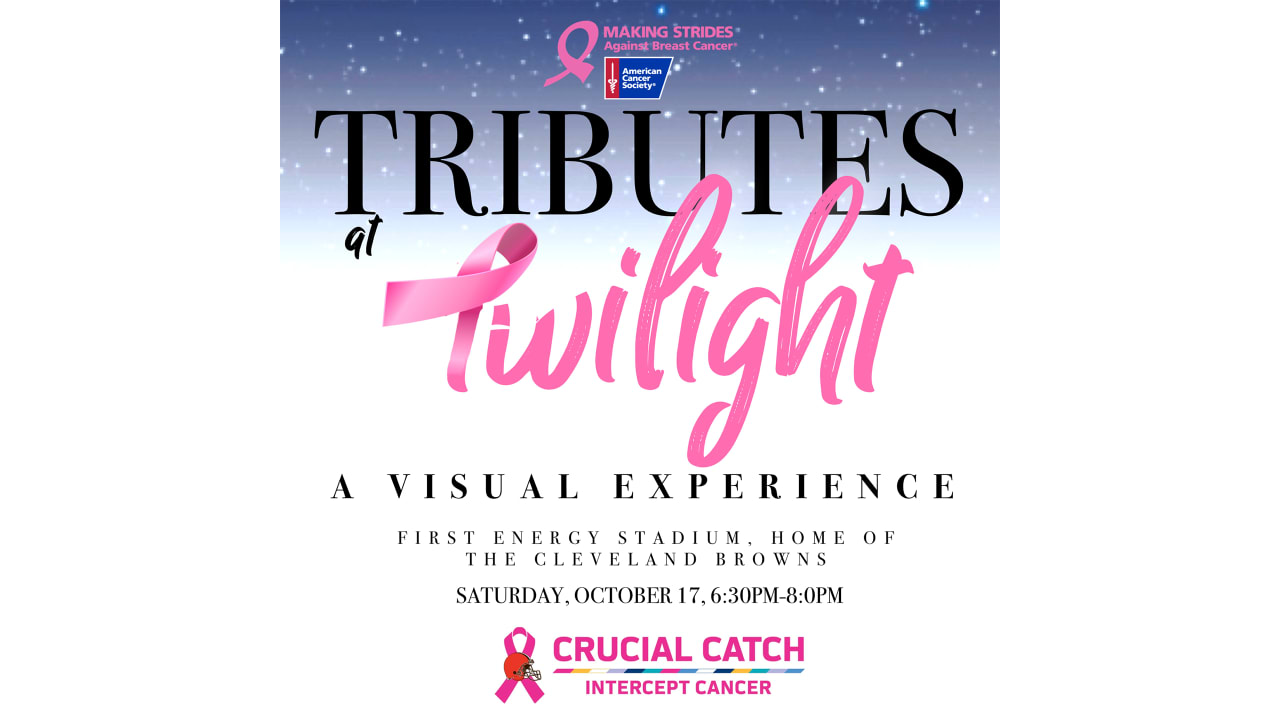 As part of the Browns' Crucial Catch initiative, join us for this year's Making Strides Against Breast Cancer: Tributes at Twilight, a visual driving experience in partnership with the American Cancer Society.
Cancer doesn't stop, so neither do we. Although we are living in a COVID world, it's still important that we continue the fight against cancer every day. The impact of the pandemic will reduce the ability to fund cancer research by 50% in 2020 – the Society's lowest investment this century if current trends continue. That is why on Saturday, October 17th from 6:30 – 8:00p.m. at FirstEnergy stadium, the Browns and the American Cancer Society will be hosting a drive-thru Tribute Garden where we will be showcasing Luminaria bags while staying socially distant and safe in cars. The experience will begin at the University Hospital Gate and feature a large, light-up pink chair.
…
Read More
State recognized for two new chatbots and COVID-19 response website
The Center for Digital Government awarded the State of South Carolina fifth place in the overall state category of the 2020 Government Experience Awards.
South Carolina, which partners with digital government solutions firm NIC South Carolina, located in Columbia, was honored for recent improvements to the sc.gov digital government platform, introducing the state's first chatbot, Caroline, and launching accelerateSC, a one-stop COVID-19 recovery tool with its own chatbot, Axel.
Accessible from SC.gov and on citizens' mobile devices, Caroline assists users in finding a variety of information instantly, ranging from renewing a license, paying a traffic ticket or contacting their legislature. Since her debut in January 2020, Caroline has helped multiple concurrent users at once and answered over 17,000 questions.
The accelerateSC website was developed at the request of South Carolina Governor Henry McMaster in collaboration with the Department of Administration
…
Read More
State recognized for overall user experience across state web portal, COVID-19 response
The Center for Digital Government awarded the State of Vermont fourth place in the 2020 Government Experience awards for the overall state government experience category.
Vermont, which partners with digital government solutions firm NIC Vermont, located in Montpelier, was honored for the user experience strategies across the Vermont Web Portal and Vermont.gov.
"This award is a culmination of the hard work and research we've put into making sure our state web properties serve the people of Vermont in the best way possible," said Secretary John Quinn, Chief Information Officer for the State of Vermont. "One of our goals for this initiative was to make sure users can quickly perform functions and find information, and this award solidifies we are on the right track. We will continue to focus on creating citizen-centric digital government experiences."
…
Read More
Once you or someone you love is going through criminal prices, it is wise to start doing all of your analysis to be able to higher perceive the law and what you may count on through the judicial course of. Most times, individuals ask the question on how the society would have been without Law. On account of its restricted measurement, it over-simplified a number of issues that I really feel are essential to understanding and dealing with the Common laws in significant ways.
If folks live their life this fashion, then it is habit. I can not cope with all the stress of working full time, class full time and no money to pay for it. I've never felt so abused in my complete life by anyone. Slander most frequently focuses on either accusations of drug abuse or sexual terms of getting a lawyer, since I do not know … Read More