Most events have changed in format this year because of COVID-19, and the same is true for Bone Appetit, a fundraiser that helps defray the costs of Helping Hands Humane Society while celebrating the human-animal connection.
Grace Clinton, director of business development and special events at Helping Hands Humane Society, answered questions about this year's event.
Could you share Bone Appetit's history along with its purpose and goals?
Since 2001, Bone Appétit has been our annual dinner and gala fundraiser to help the homeless animals in the Shawnee County community and the greater area of northeast Kansas. This essential fundraiser helps our organization care for over 6,000 animals who come through HHHS's doors each year, and allows us to celebrate the human-animal bond with our supporters. These funds are vital to continuing our lifesaving mission.
When does this year's event take place? How has COVID-19 changed this year's event?
This
…
Read More
By Elisa Anzolin and Gavin Jones
ROME/MILAN (Reuters) – Italy's love affair with cash is fading. The coronavirus is turning Italians off notes and coins and the government is launching a raft of incentives to accelerate the trend, believing plastic payment can curb rampant tax evasion.
The Treasury estimates some 109 billion euros of tax is evaded annually, equal to about 21% of the revenue actually collected. The government believes the problem can be tackled by boosting digital payments which, unlike cash, leave a trace.
Prime Minister Giuseppe Conte is offering refunds on some money spent electronically, tax breaks for outlets with card machines and a new 50-million euro ($58.93 million) state lottery for card users only.
The coronavirus, which forced the government to lock down the economy between March and May, is helping his efforts.
"We have seen a surge in digital payments since the lockdown, I think mainly
…
Read More
Press release from Verlo:
Oct. 7, 2020
Verlo Mattress is putting some fun in October to counter fatigue from the novel Coronavirus pandemic as part of a new showroom opening. Declaring this month "Dogtoberfest," Verlo is partnering with the Wisconsin Humane Society and offering pet owners the chance to win a custom-made bed for themselves and one for their pooch. The Milwaukee-based direct-to-consumer bedding company will match all donations up to $2,500 from customers donating to the humane society by rounding up their purchase. Dog owners are invited to submit a photo of their pet in costume on the Verlo Greenfield store Facebook pagehttps://www.facebook.com/Verlo.Greenfield) before Nov. 3.
The humane society will help determine the winning photo. The winning pet owner will receive a free v3 queen mattress and box spring as well as a custom pet bed. The "Dogtoberfest" celebration marks the opening of Verlo's new showroom in Racine next
…
Read More
From Town & Country
No one likes paying taxes and heads of state are no exception. This fact was hammered home last week when the New York Times reported that President Donald Trump, through a series of complex accounting moves, paid minimal tax while in office and even less before he was elected.
Usually governments do everything they can to collect money (Trump, in fact, is being audited by the IRS), but sometimes heads of state can avoid paying tax with the help of the state. For forty years, up until 1993, the British Queen enjoyed an income tax exemption thanks to the generosity of successive UK governments who played cat and mouse with Parliament and the media to keep the matter away from public scrutiny.
Why was it allowed in the first place and, more important, how much was it worth? Recently,
…
Read More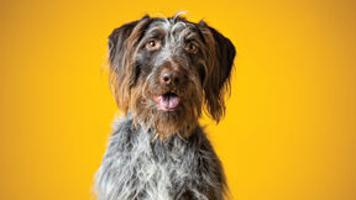 The love of dogs has taken on a new meaning for Lauren and Dave Clark, owners of DesiLu Photography.
Not only is the company named after the couple's dogs, Desi and Lucy, but the pair have partnered with Forsyth Humane Society (FHS) to photograph dogs that are up for adoption after their experience fostering a senior pet.
"Our relationship with Forsyth Humane Society started with us becoming fosters about two years ago," says Lauren. "We brought home this gorgeous dog that looked a lot like our dog, Desi. Knowing that black dogs are harder to photograph and get adopted, we decided to take her over to our studio to take some pictures of her and sent them over to FHS."
From there the partnership was born.
Lauren and Dave photograph the pets once or twice a month, helping FHS work toward their goal of increasing the save rate in the
…
Read More
LONG BRANCH, NJ — At Patch, we partnered with Ring doorbell security to find local heroes, people who are not thinking of themselves and simply trying to help others during the COVID crisis.
A reader nominated Donna Cetrulo, a volunteer with St. Vincent de Paul Society of Christ the King parish in Long Branch. Donna runs the food pantry for St. Vincent de Paul Society.
The economic fall-out from COVID — plus governors shutting down businesses — has resulted in a massive increase in the number of people needing help putting food on the table.
"We hit a high-water mark of 260 families in May, and since then our numbers have averaged about 180 families each Wednesday," said Cetrulo. "It takes many people to keep the pantry stocked and ready to serve families in need. I do not know a more dedicated, harder-working group. It is they who deserves the
…
Read More
Go to top