RAWALPINDI: The Punjab government has decided to hand over administrative control of the Urban Housing Society Satellite Town from the Department of Housing to the Rawalpindi Metropolitan Corporation (RMC).
A senior divisional administration official told Dawn that all the matters will be settled by the housing and local government secretaries.
The case will be sent to the provincial cabinet for final approval.
He said the provincial government has asked the local administration to make arrangements, after which the RMC will be responsible for providing all the civic facilities.
When contacted, Commissioner retired Capt Mohammad Mehmood said there are administrative problems that need to be resolved.
Mr Mehmood, who is also the administrator of Rawalpindi, said: "The secretaries of both the departments have been apprised of the situation. The matter is now in the Cabinet Division for approval."
The Satellite Town scheme was set up by the government in 1952-54 under
…
Read More
A case has been registered against a security guard of a housing society in Thane for allegedly kidnapping eight street dogs and leaving them at an unknown place in Ambernath. The role of the society members is under scrutiny. Ambernath police are yet to arrest anyone in the case, but investigation is on.
According to Ambernath police, two days ago, animal activists Archana Nair and Mukund Pande approached them with the complaint of eight street dogs being kidnapped. Members of the society allegedly took away these dogs and left them in a different area with the help of a security guard as these dogs were creating dirt inside the society.
Ambernath police station senior police inspector, S Dhumal, said, "We checked the CCTV footage and found three to four times the security guard has taken two dogs each time in an auto rickshaw somewhere. The
…
Read More
Imperial researchers are helping policymakers and industry build a smarter society with the support of the UKRI Strategic Priorities Fund.
Tracking housing affordability
One project, led by Professor Majid Ezzati of the Artificial Intelligence Network, tracks housing affordability with administrative and open data and machine learning. Researchers set out to create a data and method infrastructure for using and integrating multiple administrative and open data for regular estimation of housing cost (purchase and rental) in London.
What we need are plans and policies that leverage cities' potential for innovation to improve the health of low-income and marginalised groups. Professor Majid Ezzati
As part of the wider project to reduce health inequalities in cities around the world, researchers have downloaded data from the UK census, the land registry (address, date and cost of all sales), Rightmove and the UK Energy Performance Certificates, and obtained remote access to the English Housing Survey.
…
Read More
"I feel like a horse that has been waiting to bolt on this for years," says Robert Rinder. The barrister, celebrity and star of the popular courtroom daytime TV reality show Judge Rinder has been appointed as a legal services ambassador for the housing charity Shelter. It has given him an opportunity to talk about social justice, and he doesn't hold back.
His views come tumbling out, from street homelessness ("it is hard to think of a more poignant example of [social] failure") to the dire lack of social housing, the short-sighted dismantling of legal aid, and the complexity of the benefit system ("one gets the creeping sense that it is made as challenging as possible for those who need it to be as easy as possible").
The offer from Shelter – to champion its legal services and promote the right for everyone to be able to access housing advice
…
Read More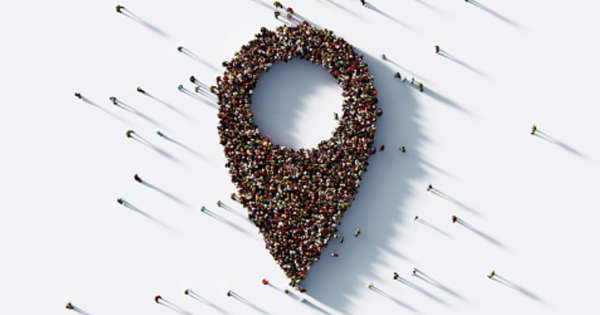 Proposed legislation could change how affordable housing is built in Jersey City for years to come.
Load Error
The City Council will introduce an ordinance Wednesday requiring developers of residential projects that have received a use variance or have been permitted to build with increased density or height to set aside 20% of their total units for affordable housing.
Residential developments with 15 or fewer units and projects undertaken by the Jersey City Housing Authority would be exempt from the affordable housing requirement, under the ordinance. Also, projects impacted by rezoning because of a redevelopment master plan update or amendment will also be exempt.
Mayor Steve Fulop said the ordinance will take construction in the city to the next level by forcing developers to include more affordable housing in their projects.
"While our administration has prioritized affordable housing growth for Jersey City, it takes time to construct the new housing,
…
Read More
KARACHI: An accountability court has exonerated 16 people charged with corruption of over Rs284 million allegedly commited through illegal surrender of over 18 acres of Pakistan Post Office Cooperative Housing Society (PPOCHS) land.
The Accountability Court-IV Judge Suresh Kumar pronounced his reserved judgement after recording evidence and hearing final arguments from both sides.
The judge noted that the prosecution failed to prove the charges against the accused, and ordered their acquittal.
The accused included Kamran Nabi Ahmed, the chairman of the society when a suit was filed, Mohammad Jaffar Khan and former honorary secretary along with the management committee members, government officials and private persons — Arif Hussain, Ms Rubina Nafees, Ms Saima Mashkoor, Ms Nagma Sultan, Ms Tahira Sultan, Ms Ishrat Jaffar, Aun Saeed Hashmi, Wali Bhai Momin, Mubarak Ali, Mubarak Ali Rahim, Barkat Ali, Imran Mehdi Memon, Muhammad Akhtar Pathan and Imdad Ali Mughal.
According to the prosecution,
…
Read More
Sports and recreation are key elements of a balanced and happy lifestyle. However, the lives of people in metropolitan cities are increasingly being characterized by a strenuous work culture, which combined with the rise of technology-driven electronic gadgets is becoming a barrier to healthy living. While most people want to relax and take care of their health after coming back from the office, they are either too tired or don't have access to recreational places in their immediate vicinity.
Let us now look at some of the important sports and recreational amenities that should be a part of every housing society:
1. Swimming Pool
Swimming is a rigorous, full-body exercise that can greatly improve our fitness levels. It boosts the weight loss process, aids in muscle toning, improves lung capacity, and helps maintain heart health. After a long and tiring day at work, a pool session can provide a really … Read More
Go to top