FREEPORT — It was a busy weekend for the volunteers and staff of Friends Forever Humane Society.
To kick things off at the shelter, there was a drive-through pumpkin purchase, complete with items to buy like pumpkins, squash, gourds, plants and fun Halloween costumes for cats and dogs.
Cars lined up in the parking lot to select the items for purchase. Everyone played it COVID-19 safe, and as she stood back to watch people purchase items or to donate money, Carol Falconer, executive director for the humane society, said, "This just makes me smile. People have been so generous to us during the pandemic, and to know we can make some money, allows us to know we can pay our electric bill."
Kris Piper of Dakota took her time selecting just the right pumpkin. Jodie Modica, a volunteer, was patient as Piper changed her mind, and after Modica handed Piper
…
Read More
Most events have changed in format this year because of COVID-19, and the same is true for Bone Appetit, a fundraiser that helps defray the costs of Helping Hands Humane Society while celebrating the human-animal connection.
Grace Clinton, director of business development and special events at Helping Hands Humane Society, answered questions about this year's event.
Could you share Bone Appetit's history along with its purpose and goals?
Since 2001, Bone Appétit has been our annual dinner and gala fundraiser to help the homeless animals in the Shawnee County community and the greater area of northeast Kansas. This essential fundraiser helps our organization care for over 6,000 animals who come through HHHS's doors each year, and allows us to celebrate the human-animal bond with our supporters. These funds are vital to continuing our lifesaving mission.
When does this year's event take place? How has COVID-19 changed this year's event?
This
…
Read More
Reports of animal abuse and cruelty are down across the Island for the first time in years, according to the P.E.I. Humane Society.
The organization says the number of cases has dropped by 44 per cent compared to last year. 
"That's really significant," said Jennifer Harkness, the development and communications manager at the P.E.I. Humane Society.
"When we say abuse, cruelty, it means somebody saw somebody … physically abusing an animal or being cruel to an animal. It really can be really horrific."
Those weren't the only areas where reports declined.
Other cases show declines
Harkness said temperature-related cases were down 59 per cent, health and wellness reports fell 23 per cent and calls regarding animals lacking food, shelter or water also decreased by six per cent. 
It was a nice surprise, said Harkness, after dealing with twice the workload following the enactment of the Animal Welfare Act in 2017.
…
Read More
More than a dozen dogs landed in Florida Friday from Puerto Rico and are waiting for their forever home at the Nassau Humane Society.
UP NEXT
However, the humane society is in trouble and $150,000 in the red. The COVID-19 pandemic closed the society's thrift store for two months and shut down all in-person fundraisers. 
"When they come off the plane and you see little guys like this, it is just so exciting," said Mandy Holden, operations manager at the Nassau Humane Society.
The pups are among 150 the Big Dog Ranch Rescue flew in from a dilapidated in Puerto Rico, which had just five staff members to care for around 800 dogs. 
"They were all really scared being on a cargo plane across the ocean and then coming into an airport when they've never been
…
Read More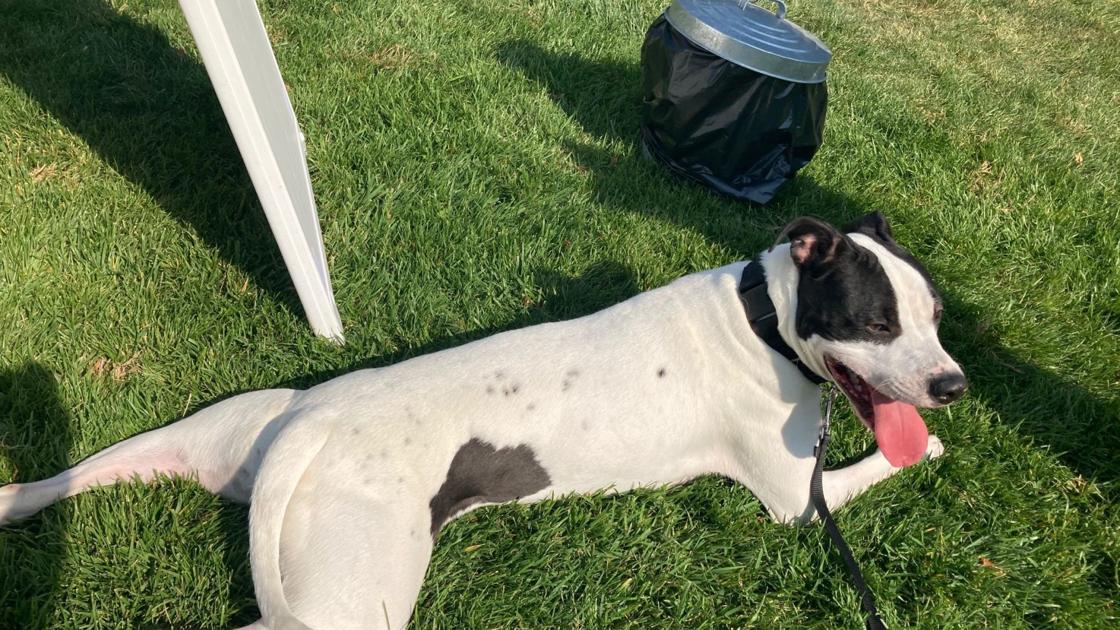 While the animals are listed online, Wiese said, the humane society wanted to give people a more personal connection with the animals they might adopt. 
"It's hard to get a feel for a dog with a photo," she said. 
Greg Sims, president and CEO of FIDO Friendly, said the magazine decided to make an extra stop this year in Omaha on their way back west from Chicago. Although the magazine originally planned 11 stops, all but a handful of shelters cancelled their events.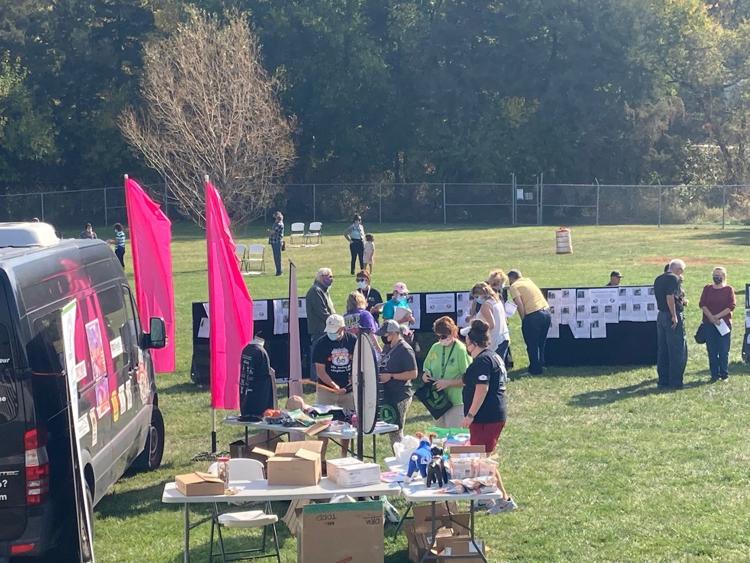 "This year is just different," he said, "everything is more challenging." 
Those challenges haven't stopped the tour, Sims said, and they continue to work for the welfare of animals. He said over the years, the magazine has helped to place over 15,000 animals in permanent homes. 
…
Read More
This post was contributed by a community member. The views expressed here are the author's own.
Valentine is pet of the week at your Rancho Coastal Humane Society. He's an 8-month-old, 12- pound, male, Domestic Short Hair cat with a Brown Tabby coat.
Valentine was a two-month-old kitten when he was taken to another shelter. After that he was transferred to Rancho Coastal Humane Society through the FOCAS (Friends of County Animal Shelters) program. He spent a few weeks in foster care before returning to Rancho Coastal Humane Society, where he was quickly adopted.
Five months later, his adopter returned Valentine, saying that he was too active for their home situation.
Valentine is still very much a kitten. He's outgoing and social with people. He might do best in a home where the owners have had cats in the past.
The $100 adoption fee for Valentine includes medical exams,
…
Read More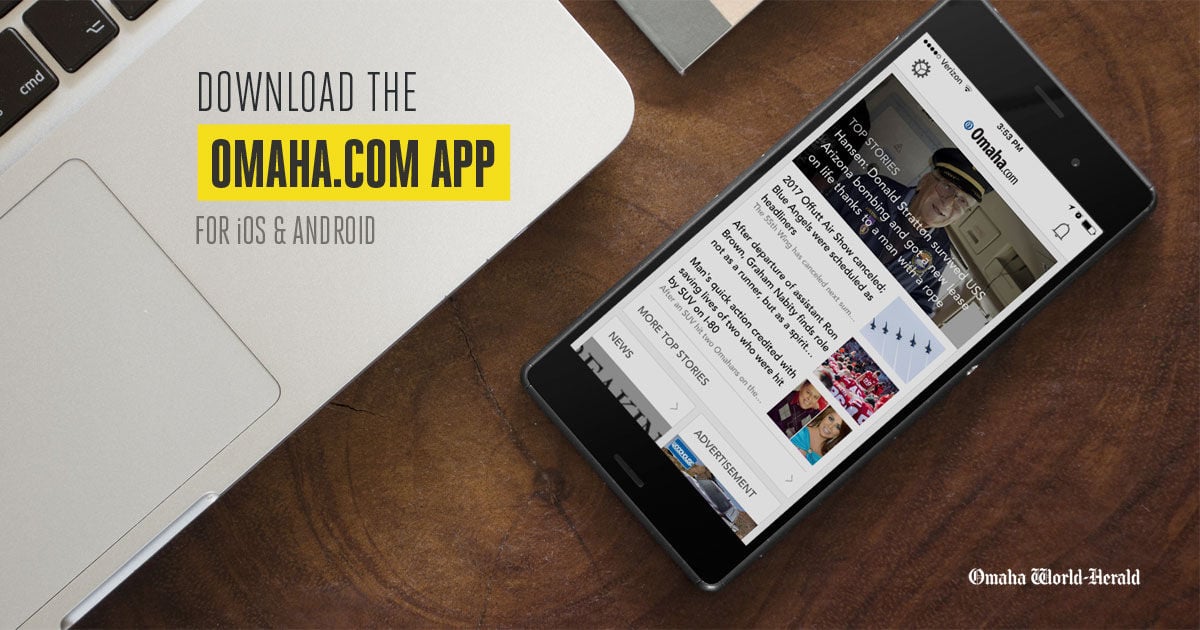 Dogs without homes will be roaming a meadow — on leashes and with handlers — during a weekend adoption event at the Nebraska Humane Society.
Cats that lack humans will be hanging out in the Humane Society's "kitty camper."
Fido Friendly Magazine is serving as host for Saturday's adoption event. It is scheduled to run from 11 a.m. to 3 p.m. in the meadow near the Humane Society, which is near 89th and Fort Streets.
This is the 12th year that the magazine has hosted a cross-country pet adoption tour. The event will include a giant prize wheel.
The idea is to promote adoptions, said Pam Wiese, a spokeswoman for the Humane Society.
Because of the pandemic, the only way to meet animals at the shelter has been by appointment. Appointments have been on a first come, first-served basis.
Saturday's event will let prospective adopters meet animals without an appointment.
…
Read More
CLOSE
The Gulf Coast Humane Society has partnered with the Caller-Times to show adoptable pets each month, perfect for a quarantining buddy. 
These cats and dogs are looking for their forever homes. 
Buy Photo
J. Cash is a three-year-old Bloodhound mix. He is a little shy at first, but does well with other dogs. J. Cash is heart worm positive and has been at the Gulf Coast Humane Society since April 2020. Wanna meet J. Cash? Call the Gulf Coast Humane Society at 361-225-0845 or visit https://www.gchscc.org (Photo: Annie Rice/Caller-Times)
J.Cash
J. Cash is a three-year-old, heart worm positive Bloodhound mix. He is shy, but does well with other dogs.
"J. Cash is a special pup who needs special care. He's very shy and anxious. He came to us with his brother,"  shelter employee Sonny Rosales said. "Once his brother left, he got very sad and stopped eating. He needs 
…
Read More
Press release from Verlo:
Oct. 7, 2020
Verlo Mattress is putting some fun in October to counter fatigue from the novel Coronavirus pandemic as part of a new showroom opening. Declaring this month "Dogtoberfest," Verlo is partnering with the Wisconsin Humane Society and offering pet owners the chance to win a custom-made bed for themselves and one for their pooch. The Milwaukee-based direct-to-consumer bedding company will match all donations up to $2,500 from customers donating to the humane society by rounding up their purchase. Dog owners are invited to submit a photo of their pet in costume on the Verlo Greenfield store Facebook pagehttps://www.facebook.com/Verlo.Greenfield) before Nov. 3.
The humane society will help determine the winning photo. The winning pet owner will receive a free v3 queen mattress and box spring as well as a custom pet bed. The "Dogtoberfest" celebration marks the opening of Verlo's new showroom in Racine next
…
Read More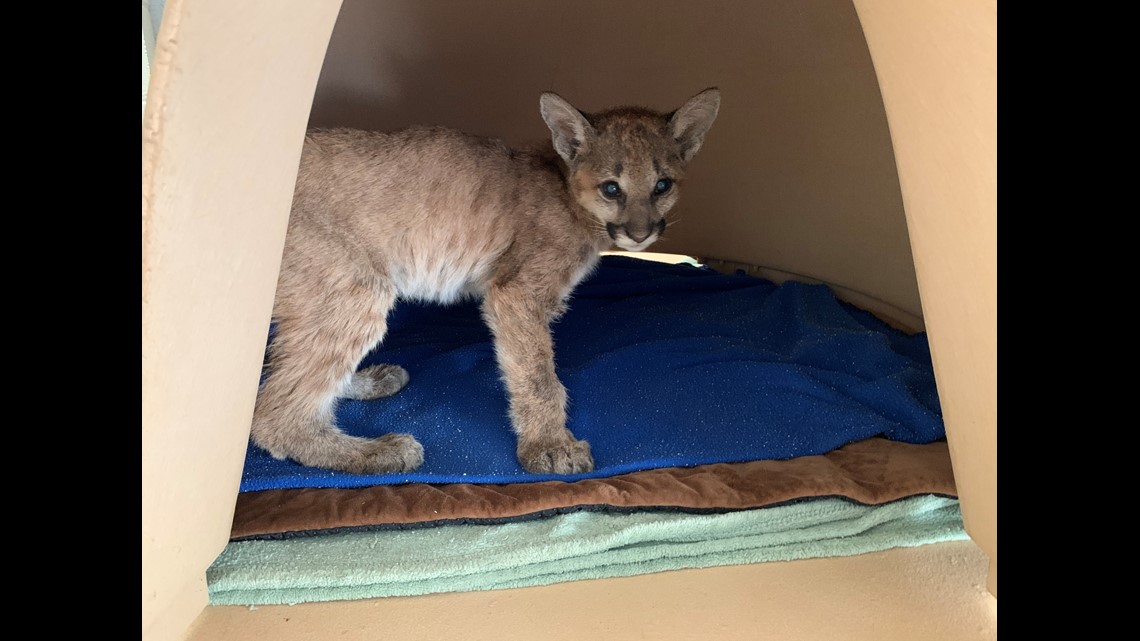 An orphaned mountain lion cub who arrived at San Diego Humane Society's Project Wildlife, Ramona Campus was in critical condition but is finally feeling better.
SAN DIEGO COUNTY, California — A mountain lion cub was spotted by firefighters from the Vista Grande Fire Station near a road in Idyllwild on Sept. 2, according to the San Diego Humane Society. She was semiconscious, extremely emaciated, dehydrated, weak and had tremors. The firefighters contacted the California Department of Fish and Wildlife, who reached out to San Diego Humane Society.
The organization's Project Wildlife team went to work providing lifesaving treatment for the 10.5-pound cub, estimated to be only 14 weeks old. She received daily fluid therapy and medications. Within a couple of weeks, she progressed from three to five small, nutritious meals per day. They include ground proteins with milk replacer, to allow her body a slow transition to solid foods. 
…
Read More
Go to top