The Reverend Travis Clarke, Catholic parish priest of the Pearl Saint Peter & Saint Paul diocese in Louisiana, was arrested last week on obscenity charges. Bored by lockdown, his empty schedule allowing his head to be filled with unclean temptation, the poor man finally succumbed and as you do, organised an orgy on the church altar with his two communion servers. I have to say I've never been a fan of orgies. One never knows who to thank at the end of the night.
ast Wednesday, after the arrest, the Archbishop of New Orleans travelled to the church with his resident exorcist (I kid you not) and they performed a lengthy ritual (behind closed doors) that was said to have "purified God's altar and restored the sanctity of his holy church."
Rev Clarke, who has been summarily suspended, must be sorely regretting videoing the whole thing on his phone, which
…
Read More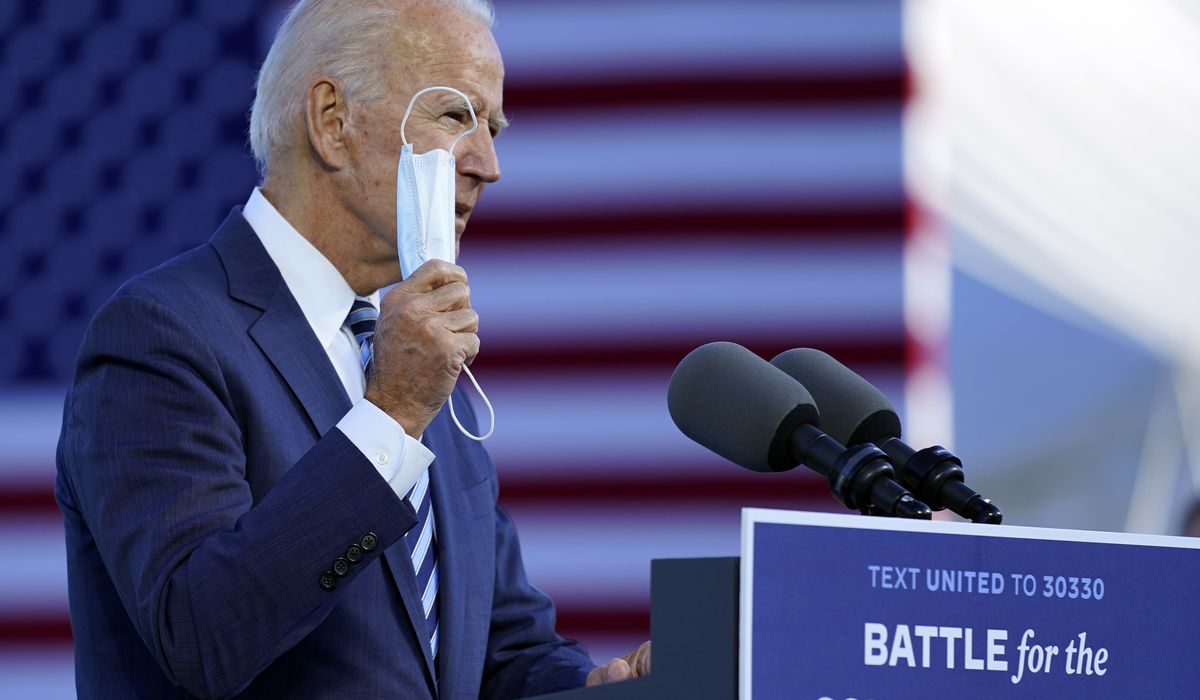 Democratic presidential nominee Joe Biden aimed to walk fine line between calling for racial justice and enforcing law and order in the nation Tuesday.
After months of protests and rioting across the country, Mr. Biden pushed back at criticism he was soft in his support for law enforcement, arguing that it was a false choice.
"The country has been riled by incidents of excessive police force, heartbreaking cases of racial injustice, and lives needlessly and senselessly lost. By peaceful protesters giving voice to calls for justice. By examples of violence and looting and burning that cannot be tolerated," he said in a speech delivered in Gettysburg, Pennsylvania.
"I believe in law and order. I've never supported the defunding the police but I also believe that justice is real," he added. "I cannot believe we have to choose between law and order racial justice in America. We can have both. This
…
Read More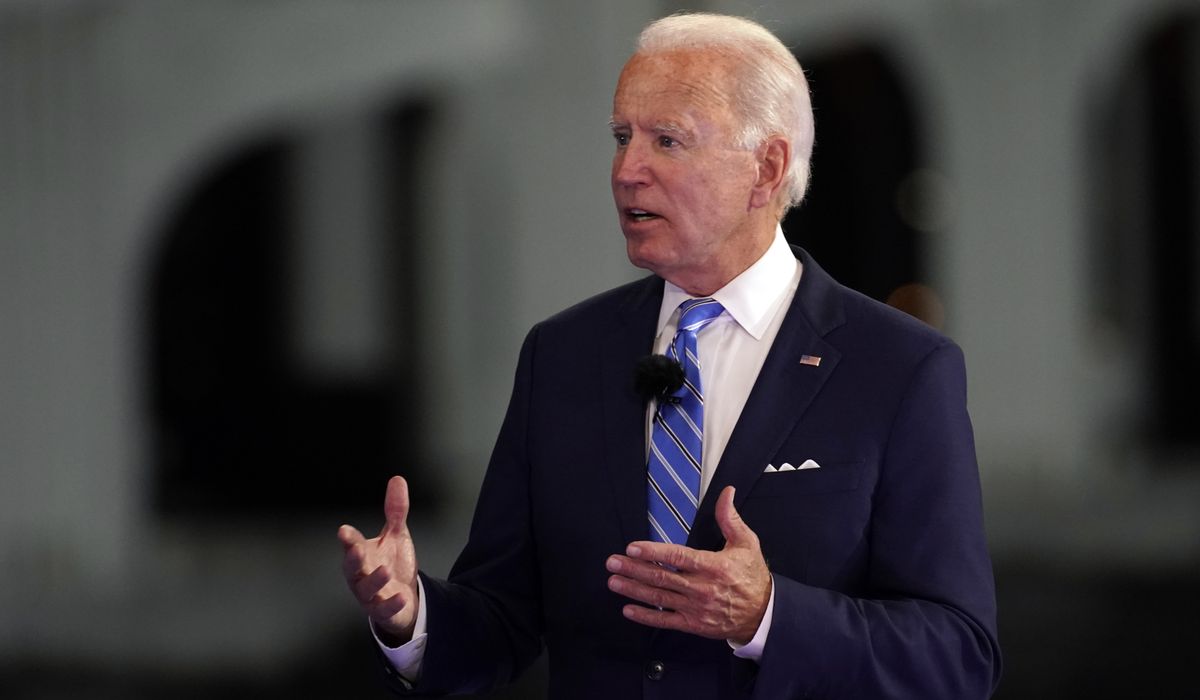 Democratic presidential nominee Joseph R. Biden said Monday he would work to pass legislation codifying the right to obtain an abortion if the Supreme Court takes action to undermine Roe v. Wade, the 1973 high court ruling that recognized abortion rights.
At a Miami, Florida town hall held by NBC, a female participant asked Mr. Biden how he would respond if the Supreme Court struck down Roe v. Wade because she was fearful of President Trump appointing Judge Amy Coney Barrett to the high court.
"Considering the new Supreme Court nomination of [Judge] Amy Coney Barrett, what are your plans to protect women's reproductive rights in the U.S.?" the female questioner asked.
"Number one, we don't know exactly what she will do, although the expectation is that she may very well move to over, overview, overrule Roe," Mr. Biden answered. "The only responsible response to that would be to pass
…
Read More
Former Vice President Joe Biden has said he'll move to protect abortion rights if the Supreme Court strikes down Roe v. Wade, the historic decision that protected a woman's right to have an abortion.


© Chip Somodevilla/Getty Images
Wearing a face mask to reduce the risk posed by the coronavirus, Democratic presidential nominee Joe Biden waves to journalists as he enters The Queen performance venue October 03, 2020 in Wilmington, Delaware. Biden is participating in a live video 'town hall' campaign event. Biden has said he will preserve abortion rights.


The Democratic presidential nominee told an NBC News town hall in Miami on Monday that if the historic ruling on abortion is overturned, his "only response to that is pass legislation making Roe the law of the land. That's what I would do."
…
Read More
WILMINGTON, Del. (AP) — Democratic presidential candidate Joe Biden wants voters to see Republicans'
…
Read More
If Joe Biden
Joe BidenFormer Pence aide: White House staffers discussed Trump refusing to leave office Progressive group buys domain name of Trump's No. 1 Supreme Court pick Bloomberg rolls out M ad buy to boost Biden in Florida MORE wins the election, one of his first orders of business has to be to enact his proposed package of ethics reforms to ensure that no future president can replicate the abuse of power by the current administration. We must return independence to the Justice Department, tackle conflicts of interest, restore ethics in government, hold lobbyists and policymakers accountable, and reduce the influence of money in politics.
A recent article by Jonathan Chait makes the case to prosecute Donald Trump after he leaves office. But Chait frames this as a choice between "the rule of law and mutual toleration." Do we hold leaders accountable? Or do we ensure a peaceful transition
…
Read More
Go to top