Keir Starmer is facing pressure from Labour MPs whose local economies could be hit by the latest Covid curbs to take a tougher stance against the government's approach.
MPs are expected to be offered votes on Tuesday on the 10pm pubs and restaurants curfew and aspects of the new tiered restrictions.
The Labour leader, who has adopted a policy of "constructive opposition" throughout the pandemic, said last week his party would abstain on any vote on the 10pm curfew.
But a growing number of Labour MPs believe the time has come for what one called "a parting of the ways" with the government on its management of the crisis.
The former shadow communities secretary Andrew Gwynne said he would oppose 10pm closing if MPs were given a straight vote. The MP for Denton and Reddish in Greater Manchester said a briefing by the chief medical officer, Prof Chris Whitty, last
…
Read More
Indonesian police have used water cannon and teargas to disperse protesters rallying against a new jobs law in two cities on the island of Java, according to a police spokesman and media reports.
Thousands of workers and students had protested peacefully across the archipelago on Tuesday at the start of a three-day national strike against president Joko Widodo's "omnibus" job creation bill, which was passed into law on Monday.
Elshinta radio posted a video on its official Twitter account showing police late in the evening using water cannon against hundreds of protesters in the city of Serang in Banten province, about 70km (43.5 miles) to the west of Jakarta.
…
Read More
When a British woman declared she had been "raped by the state" after having a child with an undercover officer hiding behind a false identity, it should have been a national scandal, a catalyst for an urgent reckoning. She was one of a dozen women who had sexual relationships with men who pretended to be their companions and allies in order to spy on their political activities. They courageously fought for justice, yet last night parliament passed a bill making it legal for undercover MI5 agents and police officers to commit crimes – including sexual assault, torture and murder – if this prevents a more serious crime or threat to national security. Only 19 Labour MPs voted against the bill, defying Keir Starmer's instruction to abstain.


© Provided by The Guardian
Photograph: Mark Thomas/Alamy Stock Photo


Very few would dispute the need for undercover informants to break the law in
…
Read More
A Labour MP has called for another national lockdown as coronavirus rates rose dramatically after an IT glitch caused 16,000 cases to go unreported.
Claudia Webbe, who was suspended from the Labour party last week after she was accused of sexual harassment tweeted: "Govt has lost total control of #COVID19. A national lockdown is needed. Extend both the eviction ban for renters & furlough scheme. Protect jobs & introduce a #WealthTax."
Party leader Sir Keir Starmer has maintained that a second national lockdown would be a "government failure".
Starmer said in September that a second lockdown would take an "immense toll on people's physical and mental health and on the economy", and accused the government of losing control of the testing system.
…
Read More
STOCKHOLM (Reuters) – Sweden's minority government faces a potential rebellion by three small parties that keep it in power over plans to ease rules in the country's rigid labour market.
Talks between trade unions and employer organisations broke down early on Thursday, handing the job of finding a solution to the Social Democrat-Green government. The government needs the backing of the Left Party as well as two small centre-right parties to pass its budgets.
Prime Minister Stefan Lofven had promised the two centre-right parties that if the unions and employers fail to agree new practices, the government would adopt proposals made by a commission to ease first-in-last-out rules, which critics say hamper companies' ability to adapt to changing conditions.
Left Party leader Jonas Sjostedt said he would try to bring down the coalition if that plan goes ahead.
"Stefan Lofven cannot remain as prime minister if he plans to put
…
Read More
When German carmakers seek cobalt from Congolese mines or when a chocolatier sources cocoa beans from Ghana, they may soon no longer be able to hide behind their suppliers if it turns out that the producers are using child labour or flouting environmental standards.
Under a new law proposed by the labour and development ministries, companies above a certain size will have to meet social and environmental rules all along their production chains.
The mooted law was spurred on by a deadly fire in a textile factory in Pakistan and a devastating dam collapse at a Brazilian iron ore mine that killed more than 250 people — both of which had links to German companies.
Three in four Germans back the proposals, and even major employers like car giants BMW and Daimler and coffee chain Tchibo are on board.
But industry is divided over the plan, with opponents arguing that
…
Read More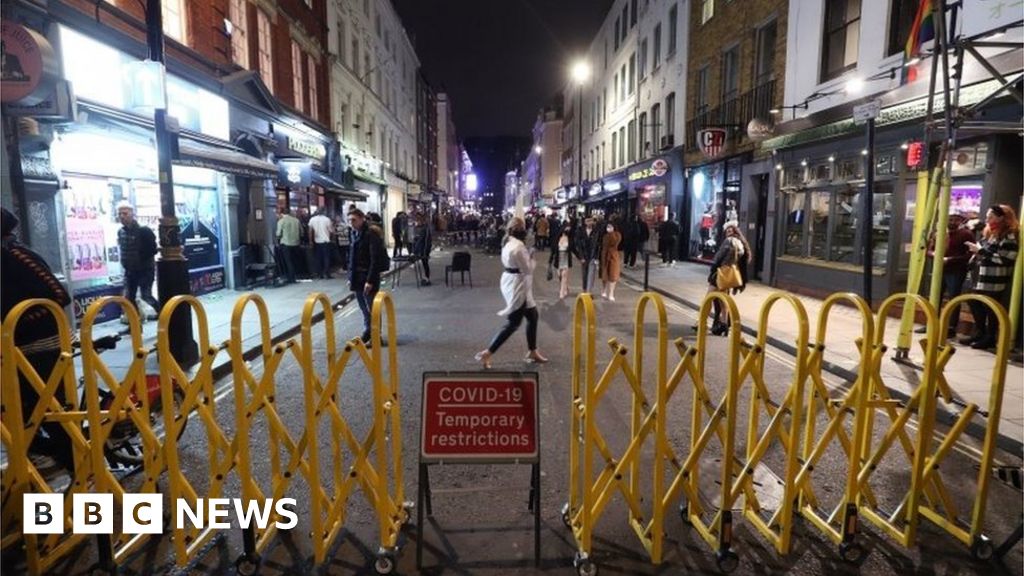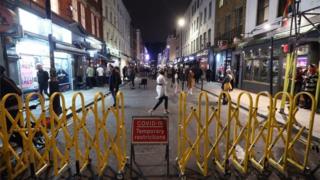 Labour is "very sympathetic" to a bid by Conservative MPs to increase parliamentary scrutiny over coronavirus restrictions in England, shadow justice secretary David Lammy has said.
Senior Tory Sir Graham Brady has tabled an amendment which would allow MPs to vote on changes to lockdown rules.
Several Tory MPs and the Lib Dems have also signalled support for the move.
The government has said it is working closely with MPs "to ensure they could hold the government to account".
Mr Lammy told the BBC's Andrew Marr he was "very sympathetic" to the amendment.
"We need more transparency… and we should be debating the regulations and rules for the country," he said.
However he avoided committing support to Sir Graham, pointing out that Labour would table its own amendment and would wait and see if it was selected by Commons Speaker Sir Lindsay Hoyle this week.
In
…
Read More
Go to top