FRANKFURT — Berkshire Hathaway may have found a way to get back some of the hundreds of millions of dollars it lost after buying a seemingly solid German pipe maker that turned out to be on the verge of going bust.
The conglomerate, led by Warren E. Buffett, is suing Jones Day, the law firm that represented the owners of the pipe maker when it was sold to a Berkshire Hathaway subsidiary in 2017. The lawsuit, filed late last month, accuses Jones Day of helping to trick Berkshire Hathaway into paying five times what the German company was worth.
There is not much chance that Berkshire Hathaway will recover any money from the sellers of the pipe maker, Wilhelm Schulz, which was named for its founder. The shareholders have declared bankruptcy and are facing a criminal investigation in Germany. But Jones Day is a prominent international law firm with deeper
…
Read More
In the eyes of President Donald Trump and some Republicans, electing the Democrats in 2020 would lead to a clear and frightening outcome: tranquil suburbs in Connecticut and elsewhere would be overrun by crime, violent protests, and social decay.
It's an old message with a new twist, fueled by the backlash against Black Lives Matter protests and demonstrations this summer that were largely peaceful in Connecticut, but turned violent in Portland, Chicago, Los Angeles and other cities.
Referring to the prospect of civil unrest, David X. Sullivan, a Republican candidate for the 5th Congressional District, told the Courant that he is "concerned about Avon, Farmington and Simsbury becoming as violent as Portland, New York and Chicago."
Unrest in Avon?
Trump's law and order message and its many versions may sound far-fetched to some. But there is a racist undertone to the rhetoric that has proven effective in the past, said
…
Read More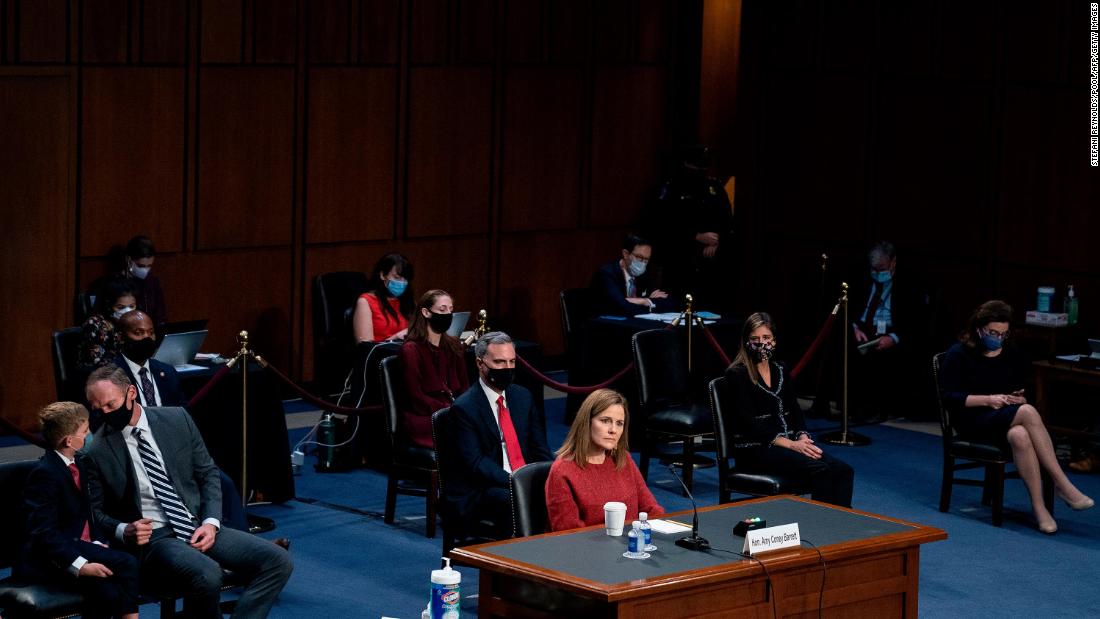 For the second day of Barrett's questioning in the Senate Judiciary Committee, the health care law was a dominant topic on both sides of the aisle thanks to the looming November case the Supreme Court will hear on a Republican effort to strike down the law.
Both Judiciary Chairman Lindsey Graham and Sen. Dianne Feinstein, the panel's top Democrat, asked President Donald Trump's Supreme Court nominee about the legal doctrine of "severability," or whether the entire law can stand if one part of it is deemed unconstitutional, during Barrett's second day of questions before the committee on Wednesday.
It's a concept that could play a key factor in the case from Republican attorneys general and the Trump administration that seeks to strike down the Affordable Care Act case next month. They argue the entire law, commonly known as Obamacare, should be struck down because the law's individual coverage mandate is … Read More
The Law Offices of Frank R. Cruz announces that it has filed a class action lawsuit in the United States District Court for the Southern District of New York captioned Tremblay v. Loop Industries, Inc., et al., (Case No. 1:20-cv-08538) on behalf of persons and entities that purchased or otherwise acquired Loop Industries, Inc. ("Loop" or the "Company") (NASDAQ: LOOP) securities between September 24, 2018 and October 12, 2020, inclusive (the "Class Period"). Plaintiff pursues claims under Sections 10(b) and 20(a) of the Securities Exchange Act of 1934 (the "Exchange Act").
If you are a shareholder who suffered a loss, click here to participate.
Loop is a technology company that purports to own proprietary technology that depolymerizes no- and low-waste PET plastic and polyester fiber. The resulting material is used to create PET resin for food-grade packaging.
On October 13, 2020, Hindenburg Research published a report alleging, among
…
Read More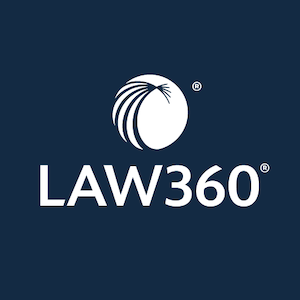 Stay ahead of the curve
In the legal profession, information is the key to success. You have to know what's happening with clients, competitors, practice areas, and industries. Law360 provides the intelligence you need to remain an expert
…
Read More
In June I booked a hire car with Europcar for a week's holiday in France. I paid a higher rate which allowed me to cancel for a cash refund and phoned to confirm that this was what I was entitled to. However, when the government advised against travel to France, Europcar told me that under French law it was allowed to issue a credit note instead of a refund. It claimed that since the car was booked in France my contract was with its French counterpart, despite the fact the payment was taken in sterling and Europcar's address on my credit card statement given as Watford. I think Europcar is choosing the law that suits it best.
JA, London
You have good reason to think that. I began by asking Europcar why customers who need to cancel a booking by phone are directed to a number that costs up to
…
Read More
A coalition of big tobacco companies and small retailers is paying professional signature gatherers upward of $10 a name in an attempt put the brakes on the statewide law barring brick-and-mortar stores from selling menthol cigarettes and other flavored tobacco products.


© Gabrielle Lurie / The Chronicle 2017
Employee Majid Abbas (left) helps a customer buy flavored tobacco at City Smoke and Vape Shop in San Francisco in 2017.
With the Nov. 30 deadline approaching for submitting signatures to qualify the measure for the 2022 ballot, the high-dollar effort has become an interesting blend of California politics and potentially huge business profits, with a dash of coronavirus shutdown tossed in for good measure.
At issue: SB793, authored by state Sen. Jerry Hill, D-San Mateo, and signed into law by Gov. Gavin Newsom in August. Stores that break the ban on selling flavored tobacco and e-cigarettes would face a
…
Read More
The so-called culture wars are not just about race and gender. They encompass a barrage of attacks on progressive or "woke" values to distract attention from catastrophic pandemic management in both Washington and Westminster. On closer inspection, some of the targets in the crosshairs are actually rather conservative; a case in point being the rule of law.


© Provided by The Guardian
Photograph: Mark Kerrison/Alamy Stock Photo


If the prime minister and the home and defence secretaries are anything to go by, lawyers are the new enemies of the state. But as these ministers are not averse to employing briefs in their own causes – both personal and political – I rather suspect it's the message, not the messengers, that they are trying to destroy.
Related: David Greene: Condemning lawyers for doing their jobs is inherently dangerous
It is now well over a decade since former master of the rolls
…
Read More
(Bloomberg) — U.K. Chancellor of the Exchequer Rishi Sunak could free the poorest nations to fight the coronavirus pandemic by protecting them from "unscrupulous" private creditors, the opposition Labour Party said.
With English law governing a significant share of the sovereign debt issued by developing nations, Shadow Chancellor Anneliese Dodds called for legislation to protect those countries from being sued for debt recovery by private lenders. It's time, she said, for the government to show leadership on debt forgiveness in the way successive U.K. governments did a decade ago following the financial crisis.


© Bloomberg
U.K. Chancellor of the Exchequer Sunak Presents 'Winter Economy Plan'


Rishi Sunak
Load Error
Photographer: Simon Dawson/Bloomberg
"A global debt crisis would not just undermine the fight against the virus, but drive up poverty, increase political instability and hamper efforts to address climate change," Dodds wrote in a letter to Sunak ahead of a meeting
…
Read More
For months, in the midst of protests against racial injustice and a worsening global pandemic, President Trump has sought to portray his Democratic rivals as lawless rioters bent on mob rule.


© Getty
On The Trail: How Trump lost the law and order debate


His presidency, Trump has insisted, is the only thing standing between a wave of crime and chaos. Speakers at the Republican National Convention this year – including a St. Louis couple who was charged last week with felony counts after they waved weapons at protesters – repeatedly invoked the threat of violence looming over American cities.
But Americans think otherwise. In poll after poll, a plurality – and in many cases a majority – say Democratic presidential nominee Joe Biden would be better equipped than Trump to handle law and order or crime and violence.
A CNN survey released last week asked respondents which presidential
…
Read More
Go to top