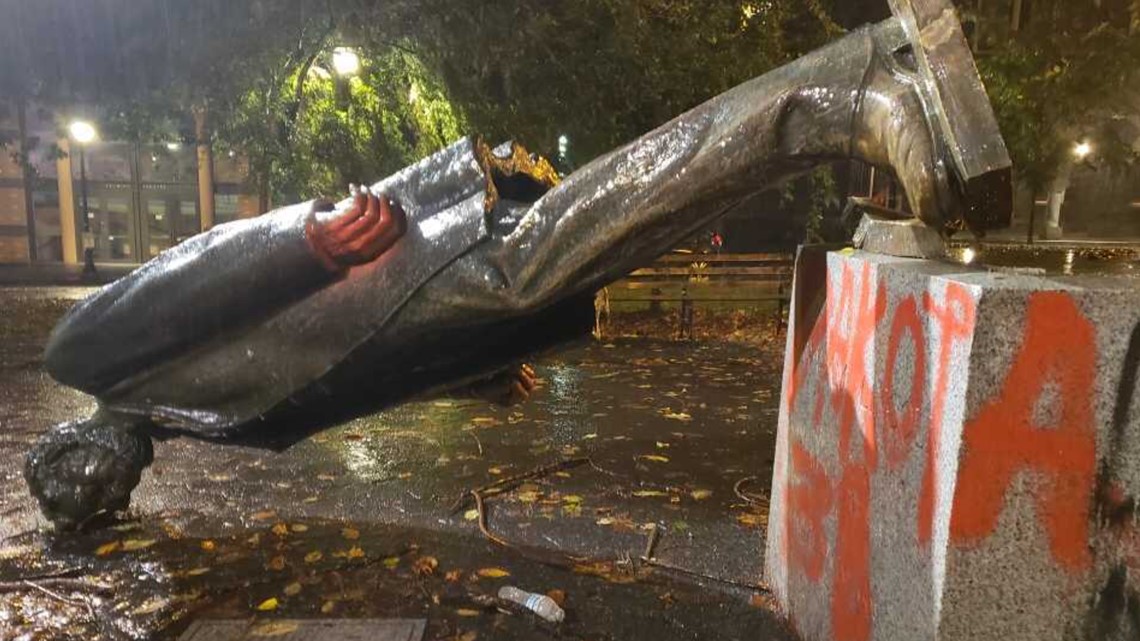 A social media post announcing the event called for an end of colonialism and the abolishment of police.
PORTLAND, Ore. — Police declared a riot in downtown Portland on Sunday night after a large group of about 300 people marched through the South Park Blocks, toppling statues of Abraham Lincoln and Theodore Roosevelt and breaking windows.
The group also broke windows and threw flares into the Oregon Historical Society. Someone stole an Afro-American Heritage Bicentennial Commemorative Quilt, which was made by 15 local Black women ahead of the bicentennial and was on display inside the museum. Officers found the quilt blocks away, soaking wet with a small tear.
…
Read More
Press release from the Wolf Trap:
September 29 2020
Vienna, Virginia (September 22, 2020) – Wolf Trap Foundation for the Performing Arts and The Chamber Music Society of Lincoln Center (CMS) announced a three-year partnership beginning Fall 2020 and running through Spring 2023. The partnership will present programs at The Barns at Wolf Trap as a part of the annual Chamber Music at The Barns series. Chamber Music at The Barns, originally billed as The Discovery Series, was established in 1986 and features world-class artists in an intimate, accessible and acoustically excellent setting. The performance series has welcomed audiences to interact with artists through intermission question-and-answer sessions and post-performance receptions. This tradition will continue with all chamber music performances, including the CMS originated concerts.
The relationship between Wolf Trap and CMS was brought about by pianist, educator, and cultural entrepreneur, Wu Han, who has acted as the artistic advisor for
…
Read More