A crumbling 19th-century police station in Bradford with architectural merit has been included in the Victorian Society's annual list of buildings under threat.
Wednesday, 30th September 2020, 6:00 am
The old police station on Bavaria Place
The impressive gothic building on Bavaria Place in Manningham occupies a corner plot, but has been derelict for over 20 years since West Yorkshire Police vacated the site in favour of more modern facilities.
It was built in 1877 by architects Milnes and France, and despite its size has been described as 'surprisingly ornate'.
The Victorian Society has included the property in its annual list of 19th-century gems desperately in need of restoration. Buildings from the Edwardian period are also featured.
The police station is the only Yorkshire entry this year. In 2019, the abandoned railway tunnel at Queensbury, near
…
Read More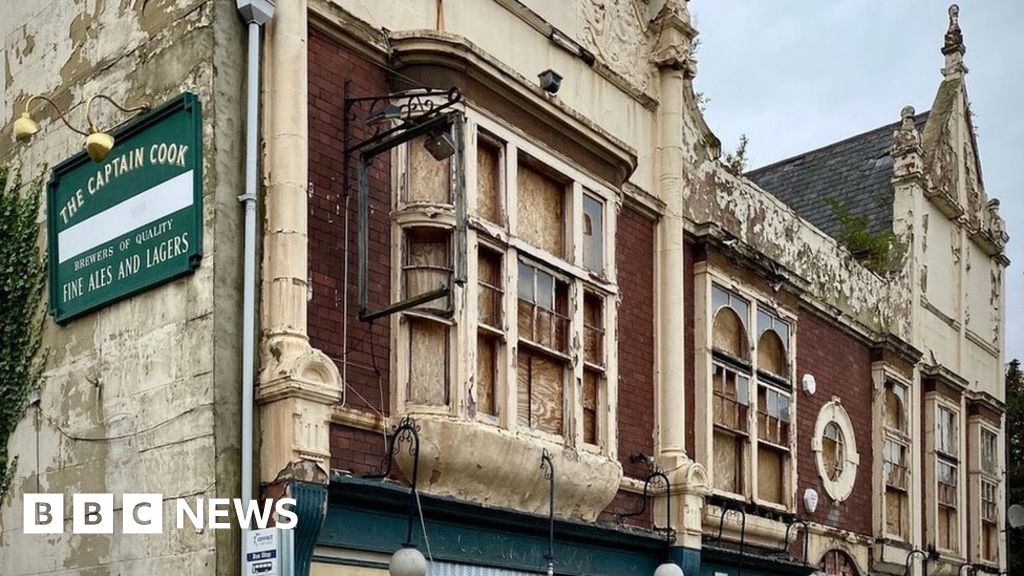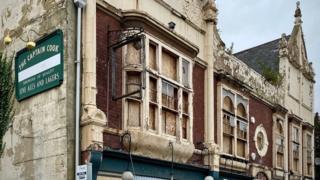 A circus theatre and a pub featured in Auf Wiedersehen Pet are among the country's most endangered buildings, the Victorian Society has said.
The society has listed 10 Victorian and Edwardian buildings in England or Wales it deemed to be of national importance but at serious risk of being lost.
A church, hospital, police station and brewery have also been included.
Society president Griff Rhys Jones said the annually-updated list was "both upsetting and enlightening".
"Many of our Victorian gems have a depressing recent story," he said.
"Often buildings are neglected until they have reached a complete state of dereliction."
The 10 endangered buildings are:
Samaritan Hospital for Women, Marylebone, London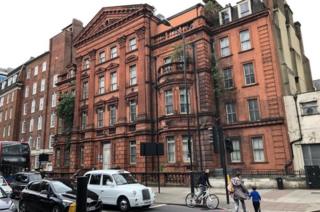 The hospital opened in 1889 and was built specifically
…
Read More
The UK government has been told to let overseas nursing assistants and social care workers into the UK post-Brexit or face "stark" labour shortages in the sector.
The Migration Advisory Committee on Tuesday said health and social care professionals should be added to the Shortage Occupation List post-Brexit to "relieve pressure when freedom of movements ends."
"We remain particularly concerned about the social care sector, which is so central to the frontline response to this health pandemic, as it will struggle to recruit the necessary staff if wages do not increase as a matter of urgency," said Professor Brian Bell, the chair of the Migration Advisory Committee.
The Shortage Occupation List allows workers in certain sectors to leapfrog Britain's new points-based immigration system in order to plug gaps in the labour market. The new immigration system will come into force on 1 January when Britain officially leaves the EU transition
…
Read More
Nathan Law, a pro-democracy activist now driven into exile, is one of the leaders of the generation of young people in Hong Kong who oppose the crushing by Beijing of the rule of law and the liberties of an open society in Hong Kong. Xi Jinping and his apparatchiks have broken the promises made to Hong Kong about liberty and local autonomy. They see the values that have made Hong Kong such a glittering success story in Asia as an existential threat.
Nathan is the son of a working-class family who became the youngest lawmaker elected to the city legislature. He would not claim any pre-eminent status as a campaigner for democracy and freedom. He is simply a typically brave representative of a generation whose spirit the Communist Party wants to stamp out. But you cannot cage the idea of freedom. Like his colleague Joshua Wong, Nathan follows in the
…
Read More
Free money from grants was once a secret in America, but after the internet became popular you can easily see a free list of government grants and get grants today. This list will help you find the type of grants that you are looking for and help you with applying for them too.
By simply performing a grant search online that is free of cost you can easily find agencies that provide government grants in your area and grab this amazing opportunity. Once you find this agency, you can start to go through the hundreds of free money grant opportunities that are available at that agency for you and for your family.
There is no such limit to the number of free grants that you can apply for or receive and so if you can provide enough details, you may end up with more than one grant of yours getting … Read More