A Labour MP has called for another national lockdown as coronavirus rates rose dramatically after an IT glitch caused 16,000 cases to go unreported.
Claudia Webbe, who was suspended from the Labour party last week after she was accused of sexual harassment tweeted: "Govt has lost total control of #COVID19. A national lockdown is needed. Extend both the eviction ban for renters & furlough scheme. Protect jobs & introduce a #WealthTax."
Party leader Sir Keir Starmer has maintained that a second national lockdown would be a "government failure".
Starmer said in September that a second lockdown would take an "immense toll on people's physical and mental health and on the economy", and accused the government of losing control of the testing system.
…
Read More
An initiative from Germany's Social Democrat labour minister to give people the right to work from home is facing opposition from chancellor Angela Merkel's conservatives and business groups, though a survey shows most workers like the idea.
The coronavirus pandemic has interrupted work flows in many companies in Europe's largest economy, accelerating a trend to work partly from home and speeding up the digitisation of business organisation and communication.
But it has also created new problems such as working longer hours and pushing up stress levels, especially among parents juggling childcare and working from home.
Hubertus Heil from the co-governing, centre-left SPD told Deutschlandfunk radio on Monday that his draft law would give employees the right to work from home or somewhere else at least 24 days per year if the profession and work flows allow.
With the draft law, Heil wants to increase job satisfaction among employees and avoid
…
Read More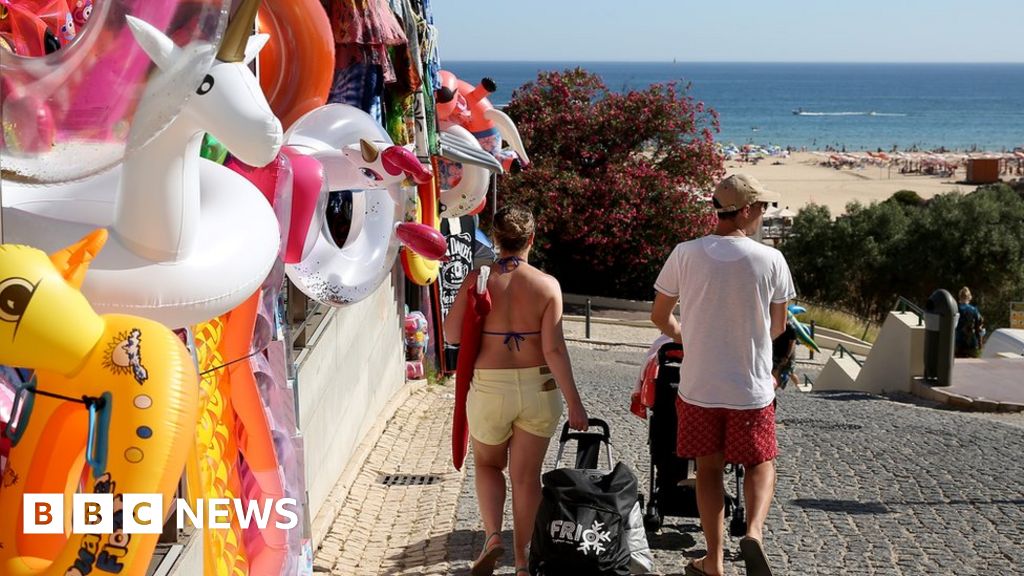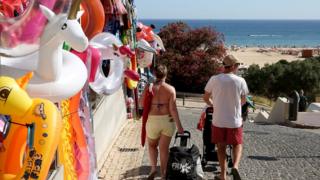 People who have booked holidays say they are left choosing between losing their money or breaking the law.
It is illegal for people living in Welsh areas subject to local lockdowns to leave their county except for essential reasons which do not include holidays.
People living in England's hotspots are still able to travel.
But some people in Wales are struggling to get refunds for booked holidays they are no longer allowed to take.
"I either flout the law or lose the money spent on my flights," Jeff Norman from Cardiff said.
The 58-year-old was due to fly to Portugal on 5 October, having booked tickets before Cardiff became subject to a local lockdown.
…
Read More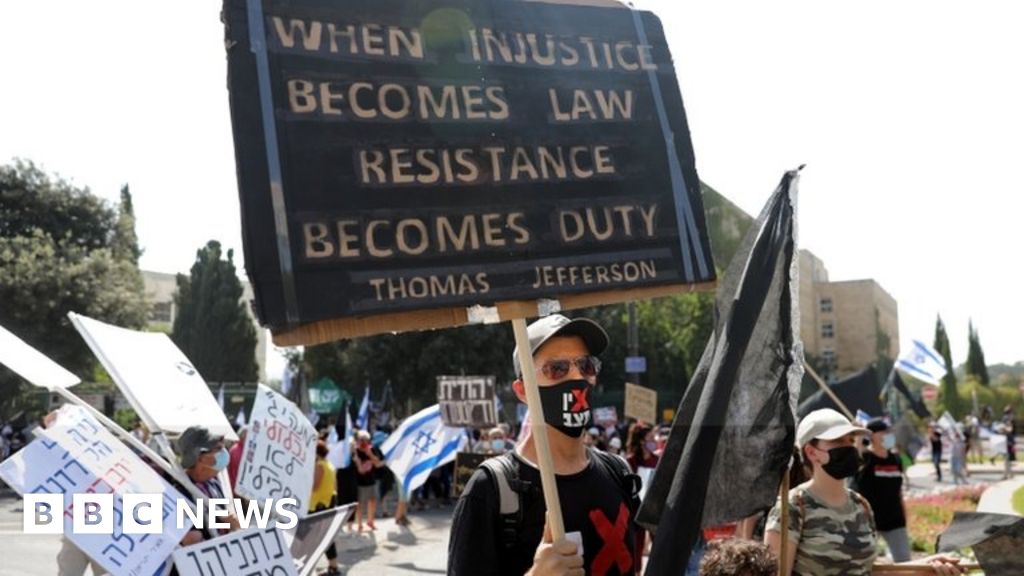 Israel's parliament has handed the government the power to ban mass protests during the country's second nationwide coronavirus lockdown.
Demonstrators will be confined to groups of up to 20 people and must stay within 1km (0.6 miles) of their homes.
The law should have been part of a range of measures passed on Friday.
But the government struggled to get the necessary votes after critics accused it of trying to stifle protests against Prime Minister Benjamin Netanyahu.
For weeks, thousands of people have gathered outside his official residence in Jerusalem to demand he resign over corruption allegations and his handling of the pandemic. Mr Netanyahu has denied any wrongdoing.
The protests have continued despite a dramatic resurgence of Covid-19.
…
Read More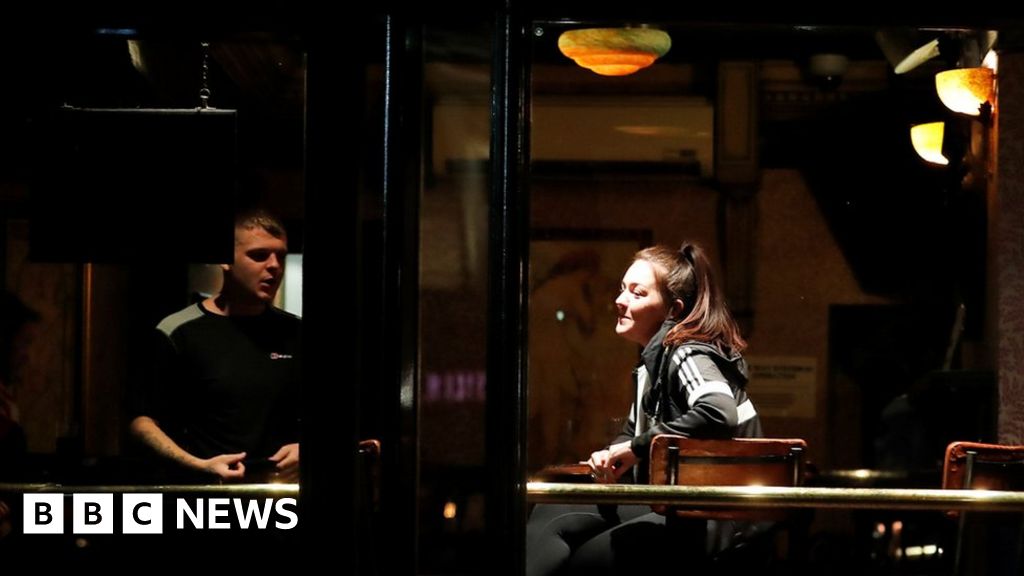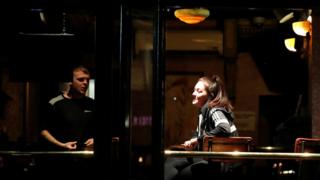 New local lockdown restrictions need to be "communicated better" by the government, a police and crime commissioner has said.
Households in the north-east of England are now banned from mixing indoors, including in pubs.
But councils were not given advance warning of the announcement, according to Northumbria's PCC Kim McGuinness.
And she said the prime minister had added to confusion by not being able to accurately explain the new rules.
"Locally the communications methods weren't stood up to be able to back up what was happening through government," Ms McGuiness told BBC Radio 4's Today programme.
"What I would ask government to do is to be better at communicating in advance of these local restrictions but also communicating with residents the reason why we
…
Read More
Israel has passed a law that bans mass protest during the country's coronavirus lockdown in a move government opponents have claimed exploits the health crisis to suppress demonstrations calling for Benjamin Netanyahu to resign as prime minister.
The contentious legislation was approved at 4:30 am local time (1:30 am GMT) on Wednesday after an all-night session by the country's parliament, the Knesset. It allows the government to restrict people from travelling more than 1km from their homes to demonstrate and bans outdoor gatherings of more than 20 people.


© Photograph: Anadolu Agency/Getty Images
People gather in front of the Israeli parliament to protest against the decision to curb mass rallies.


Critics say it, in effect, criminalises weekly rallies in Jerusalem and Tel Aviv, where thousands have voiced their anger over Netanyahu's handling of the pandemic as well as charges of alleged
…
Read More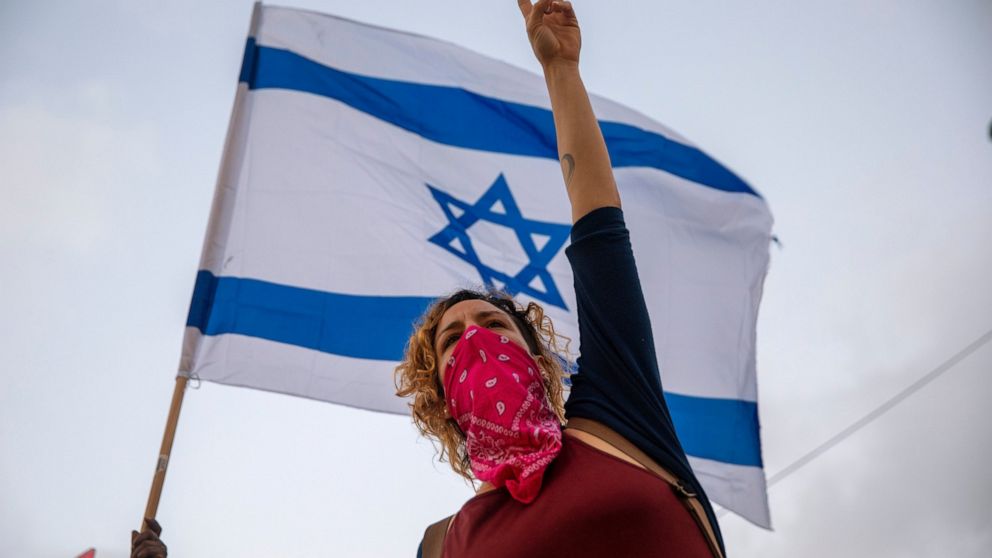 Israel's parliament has passed a law that would allow the government to curtail public protests during the country's nationwide virus lockdown
The law allows the government to declare a special week-long state of emergency if the coronavirus spreads out of control. If such a state is declared, the government would be able to limit participation in assemblies, including protests, to 1 kilometer (0.6 miles) from a person's home, effectively putting a halt to large weekly demonstrations outside Prime Minister Benjamin Netanyahu's residence.
The Knesset approved the bill 46-38 during a late-night session that stretched into the morning hours.
That measure is widely seen as a bid to squelch
…
Read More
JERUSALEM (Reuters) – Israel's parliament approved a government-backed edict on Wednesday likely to stifle protests against Prime Minister Benjamin Netanyahu over alleged corruption and his handling of the coronavirus crisis.
The legislation, ratified after an all-night debate in the Knesset, bans Israelis from holding demonstrations more than 1 km (0.6 miles) from their homes, a measure the government said was aimed at curbing COVID-19 infections.
Critics of the new measure, which becomes part of Israel's second national lockdown that went into effect on Sept. 18, said it was really intended to block protests near Netanyahu's official residence in Jerusalem.
"What's the next step? Banning the opposition leader from addressing parliament?" Yair Lapid, who heads the opposition in the legislature, tweeted about the vote.
For weeks, thousands of demonstrators have gathered to call for Netanyahu's resignation.
Opinion polls show only about a quarter of the public has confidence in the way
…
Read More
Local leaders in the North East have criticised the government for spreading "confusion and chaos" with its new local lockdown rules.
Health secretary Matt Hancock announced a tightening of measures for Northumberland, Newcastle, North and South Tyneside, Gateshead, Sunderland and County Durham on Monday.
Under the new rules his department said laws would ban inter-household mixing indoors, including in pubs and restaurants.
But local leaders criticised the policy, accusing the government of a "very knee-jerk" reaction to rising infections in the region.
Nick Forbes, the leader of Newcastle County Council, said this morning: "The problem that we've got is not just that the secretary of state has made an announcement without any kind of understanding about the impact on affected businesses, and the potential for job losses.
"But also, by
…
Read More
Go to top