GRAND RAPIDS, Mich. (AP) — Members of anti-government paramilitary groups discussed kidnapping Virginia's governor during a June meeting in Ohio, an FBI agent testified Tuesday during a court hearing in Michigan.
Special Agent Richard Trask was part of the investigation that led to six men being arrested and charged last week with plotting to kidnap Michigan's Democratic Gov. Gretchen Whitmer. Seven other men face state terrorism charges.
Trask did not name Virginia's Democratic governor, Ralph Northam, during his testimony in a federal courtroom in Grand Rapids. He said members of anti-government groups from multiple states attended the meeting.
"They discussed possible targets, taking a sitting governor, specifically issues with the governor of Michigan and Virginia based on the lockdown orders," Trask said. He said the people at the meeting were unhappy with the governors' response to the coronavirus pandemic.
Trask did not discuss further planning aimed at Northam.
The FBI
…
Read More
Michigan law enforcement is on high alert after the FBI revealed an alleged plot by extremist groups to kidnap Gov. Gretchen Whitmer also involved a "plan to target and kill police."
UP NEXT
"We're cautious. We're absolutely more careful," said First Lt. Mike Shaw of the Michigan State Police. "This is one of the tactics these anti-government, domestic terrorism groups use. Law enforcement is the face of the government. If you're mad at the government, you're mad at the police."
The alleged plot was unveiled last Thursday when the U.S. Department of Justice charged six men with conspiracy to kidnap Whitmer, which authorities said they wanted to carry out before Election Day. On the same day, Michigan Attorney General Dana Nessel brought charges against seven other men that included supporting terrorism, gang membership, and possession of
…
Read More
For the past decade, gun owners dressed in flak jackets and camouflage fatigues have brought their rifles into the Michigan Legislature at least twice every year, asserting their vehement support for gun rights by displaying weapons in the hallways.
This spring, those gatherings intensified as participants turned what had been a declaration about the Second Amendment into a protest over how far the government could go in limiting individual behavior amid the pandemic. Hundreds turned out to demand an end to lockdowns, social distancing and mask wearing.
Among the demonstrators who stormed into the Capitol to protest those measures were two brothers who have now been charged as part of an extremist plot to kidnap Gov. Gretchen Whitmer and to commit other violence. The brothers subscribed to a larger anti-government movement that has evolved in Michigan and throughout the United States over decades, but was spurred on this year by
…
Read More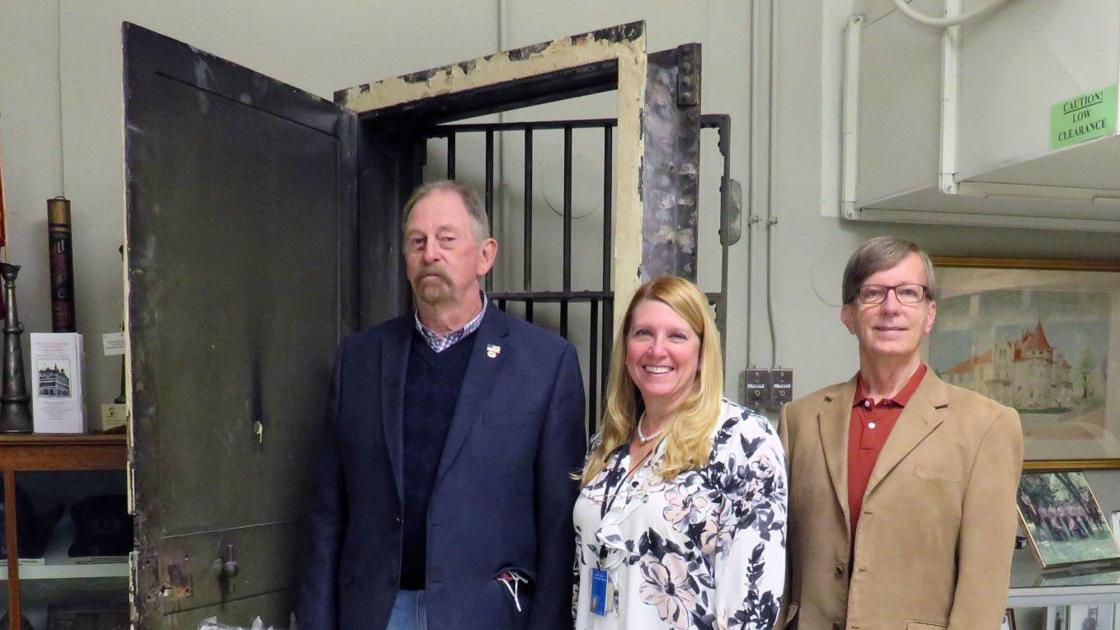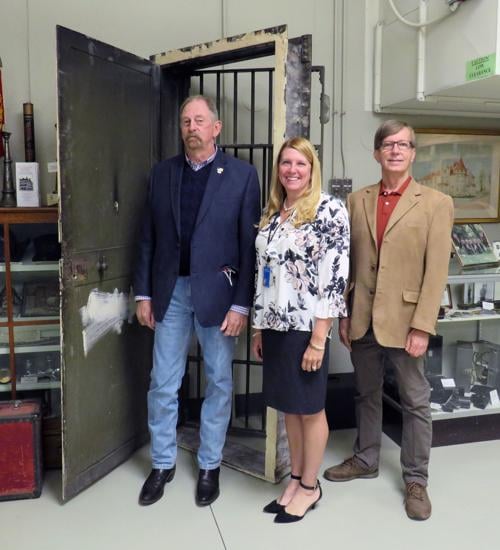 The LaPorte County Historical Society Museum locked up its latest acquisition: the historic jail door from the Michigan City Superior Courthouse.
The museum, at 2405 Indiana Ave., LaPorte, obtained the door to the jail cell from the 111-year-old courthouse at 300 Washington St. where prisoners were held during their daily trial proceedings. It's actually two doors: a barred door and a steel door with a peep hole that allowed sound and light to enter the holding cell.
"LaPorte County Commissioner Richard Mrozinski was instrumental in acquiring the door on behalf of the Museum," the LaPorte County Historical Society said in a press release.
"The jail door was in an area of the
…
Read More
Michigan Governor Gretchen Whitmer addresses the media about the flooding along the Tittabawassee River, after several dams breached, in downtown Midland, Michigan, U.S., May 20, 2020.
Rebecca Cook | Reuters
Federal authorities charged six men for allegedly plotting to kidnap Michigan Gov. Gretchen Whitmer from her vacation home before November's presidential election, with one of the defendants allegedly saying they would then try Whitmer for "treason," officials revealed Thursday.
Seven other men known to be members or associates of the militia group Wolverine Watchmen were charged under Michigan's anti-terrorism law.
The investigation that led to the proseuctions began in early 2020 when "the FBI became aware through social media that a group of individuals were discussing the violent overthrow of certain government and law-enforcement components," court records show.
The FBI later heard the men and others talking about attacking the Michigan state Capitol and using Molotov cocktails to destroy police
…
Read More
Those six men were charged with conspiracy to commit kidnapping, which can carry a life sentence. Their names were listed in court documents as Adam Fox, Kaleb Franks, Brandon Caserta, Ty Garbin, Daniel Harris and Barry Croft. Mr. Croft lives in Delaware and the other five live in Michigan, the authorities said. No lawyers were immediately listed for the men.
The authorities said that Mr. Fox and Mr. Croft had decided to "unite others" to "take violent action" against state governments that they thought were violating the Constitution and that Mr. Fox was the one to initiate contact with a Michigan-based anti-government group. The F.B.I. said he had talked of storming the Michigan statehouse with 200 men and trying Ms. Whitmer for treason.
Brian Titus, the owner of a vacuum store in Grand Rapids, Mich., said that he had hired Mr. Fox, whom he had known since childhood, and even
…
Read More
DETROIT (AP) — Agents foiled a stunning plot to kidnap Michigan Democratic Gov. Gretchen Whitmer, authorities said Thursday in announcing charges in an alleged scheme that involved months of planning and even rehearsals to snatch Whitmer at her vacation home.
Six men were charged in federal court, while seven others accused of trying to target police and the state Capitol were charged in state court.
"All of us in Michigan can disagree about politics, but those disagreements should never, ever amount to violence. Violence has been prevented today," Detroit U.S. Attorney Matthew Schneider told reporters.
The six men charged in federal court plotted for months, consulting and training with members of a group that federal authorities described as a militia, and undertaking rehearsals in August and September, according to an FBI affidavit.
Four planned to meet Wednesday to "make a payment on explosives and exchange tactical gear," the FBI said
…
Read More
DETROIT (AP) — Michigan's attorney general has charged seven people with plotting to target law enforcement and attack the state Capitol building.
The announcement comes after six others were charged with plotting to kidnap Michigan Democratic Gov. Gretchen Whitmer at her vacation home in reaction to what they viewed as her "uncontrolled power," according to a criminal complaint unsealed Thursday in federal court.
…
Read More
The FBI foiled an alleged plot by five men to kidnap Michigan Gov. Gretchen Whitmer and overthrow the state's government, the bureau announced Thursday.
"Several members talked about murdering 'tyrants' or 'taking' a sitting governor," an FBI agent wrote in an affidavit. "The group decided they needed to increase their numbers and encouraged each other to talk to their neighbors and spread their message."
Armed right-wing protesters stormed the Michigan capitol earlier this year after Whitmer signed an executive order imposing a statewide lockdown to curb the spread of the coronavirus.
President Donald Trump also called on his supporters at the time to "LIBERATE MICHIGAN" and later refused to condemn the armed protesters who converged on the capitol, calling them "very good people."
Visit Business Insider's homepage for more stories.
Federal prosecutors have charged five men with plotting to kidnap Michigan Gov. Gretchen Whitmer and overthrow the state's government, Detroit
…
Read More
Michigan officials expect record-breaking turnout for the Nov. 3 election and Gov. Gretchen Whitmer has signed a few last-minute bills into law to speed the process and ensure every ballot is counted.
On Tuesday, Whitmer signed Senate Bill 757, passed by the House and Senate in September, to allow clerks in cities and townships with at least 25,000 people to start processing absentee ballots Nov. 2. The ballots can't be tabulated until 7 a.m. on election day, however.
While the move is a "step in the right direction" per Secretary of State Jocelyn Benson, it's not enough, she said. States like Kentucky, Ohio, North Carolina and Florida allow more time for processing – sometime weeks more, Benson said.
The change won't significantly alter when the results will be ready, Benson said.
"We still expect that it will be the Friday of election week that we expect every ballot will be
…
Read More
Go to top