During his questioning at this morning's round of Judge Amy Coney Barrett's confirmation hearing, Senate Judiciary Committee chairman Lindsey Graham asked the judge how it feels to be nominated for the Supreme Court.
Barrett's reply was thoughtful and very humanizing. Here's what she said:
I've tried to be on a media blackout for the sake of my mental health but you can't keep yourself walled off from everything. I'm aware of a lot of caricatures that are floating around. I think what I would like to say in response to that question is, look, I've made distinct choices. I've decided to pursue a career and have a large family. I have a multiracial family. Our faith is important to us. All of those things are true, but they are my choices. In my personal interactions with people, I mean, I have a life brimming with people who've made different choices,
…
Read More
When guests arrived to the White House last Saturday for a triumphant event unveiling President Donald Trump's Supreme Court nominee, their first stop was a small room in the White House basement.


© Alex Brandon/AP
Judge Amy Coney Barrett walks to the microphone after President Donald Trump, right, announced Barrett as his nominee to the Supreme Court, in the Rose Garden at the White House, Saturday, Sept. 26, 2020, in Washington. (AP Photo/Alex Brandon)


After providing their names, phone numbers and dates of birth, each was taken one-by-one by a staff member from the White House Medical Office to a smaller room nearby. The door was shut, and out came the swab.
Load Error
One swirl in the right nostril, one swirl in the left. As their names were written on a paper sleeve to contain the sample, they were told: "No news is good news."
So began what is
…
Read More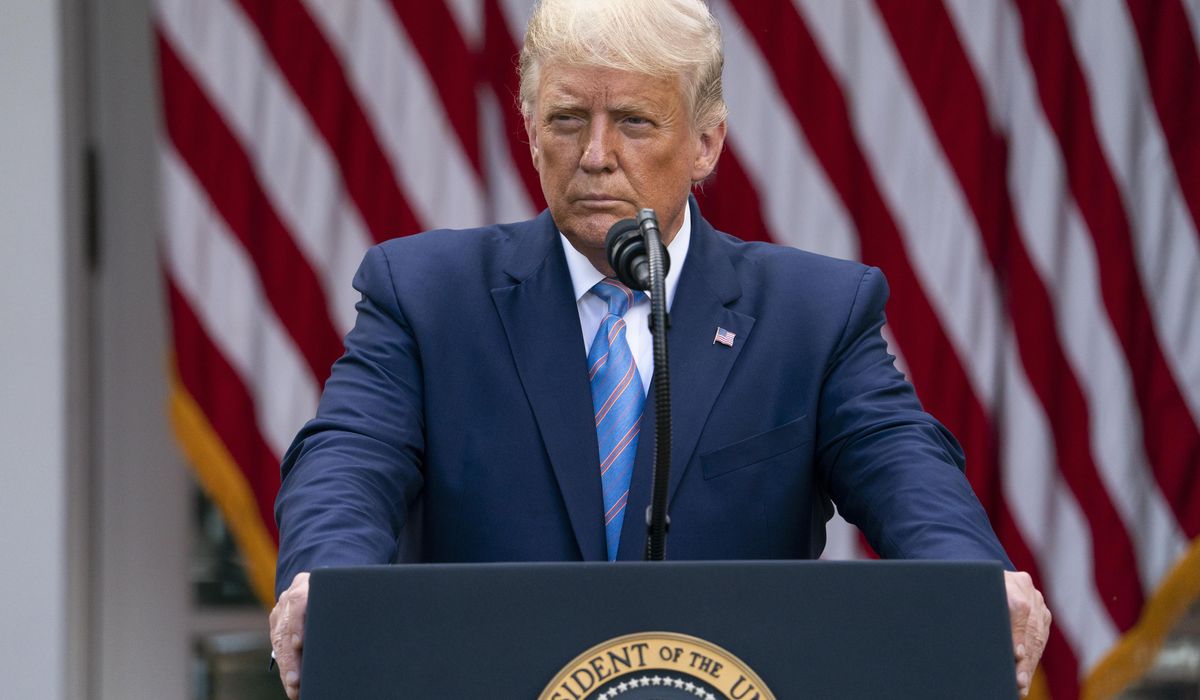 A group of four Australian law professors has reportedly nominated President Trump for the Nobel Peace Prize, marking his third nomination for the prestigious award ahead of the November election.
One of the professors, David Flint, explained to Sky News during an interview Monday that the U.S. president's "Trump Doctrine," or his foreign policy approach, was primarily what earned the nomination.
"The 'Trump Doctrine' something extraordinary, as so many things that Donald Trump does," Mr. Flint said. "He's guided by two things which seem to be absent from so many politicians: He has firstly common sense, and he is only guided by a national interest, and therefore, in our circumstances, an interest in the Western alliance.
"And what he has done with the Trump Doctrine is that he has decided that he would no longer have America involved in endless wars," he continued, "wars which achieve nothing but the killing
…
Read More
President Donald Trump's official nomination of Judge Amy Coney Barrett excited more than just evangelicals and supporters of the pro-life movement on Saturday. The nomination of a non–Ivy League judge to the Supreme Court of the United States is the first in almost four decades.
Since Justice Sandra Day O'Connor was nominated and confirmed as the first woman to the bench in 1981, all 13 justices who followed O'Connor graduated from Harvard Law School or Yale Law School. O'Connor graduated from Stanford Law School.
However, if Barrett is confirmed, it would open a new path for law students who
…
Read More