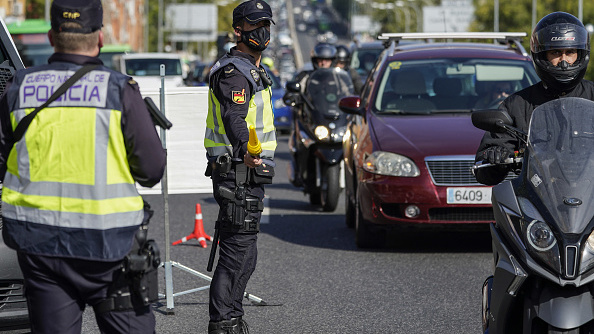 Bloomberg via Getty Images
The Spanish government has declared a state of emergency in the Madrid region, making it possible to impose new anti-coronavirus lockdown restrictions, against the strong opposition of the local government.
Tensions have heightened between the center-left national government and the center-right regional government over how to fight the new wave of COVID-19 outbreaks.
Prime Minister Pedro Sánchez issued a 15-day lockdown order on Oct 2. Madrid President Isabel Díaz Ayuso took the issue to court and a judge in Madrid ruled in her favor. So Sánchez followed up
…
Read More
Updated at 2:37 p.m. ET
A federal judge ordered the Trump administration's blue-ribbon law enforcement commission on Thursday to cease its work and barred it from releasing a report until a series of legal requirements are met.
The ruling from U.S. District Court Judge John D. Bates brings a halt to the work of the Presidential Commission on Law Enforcement and the Administration of Justice less than a month before its deadline to deliver a final report.
President Trump signed an executive order creating the commission last year to study the challenges
…
Read More