13-Oct-2020
Evelyn Mullen, chief operating officer for Global Security at Los Alamos National Laboratory, was named a fellow of the American Nuclear Society.
LOS ALAMOS, N.M., Oct. 13, 2020–Evelyn Mullen, chief operating officer for Global Security at Los Alamos National Laboratory, was named a fellow of the American Nuclear Society for her leadership in nuclear national security and ensuring the nation's experimental capability in nuclear criticality.
"For more than 25 years, Evelyn Mullen has displayed outstanding leadership in nuclear and radiological threat response," said Nancy Jo Nicholas, associate Laboratory director for Global Security at Los Alamos. "She has provided intellectual leadership for planning and executing science and technology for nuclear nonproliferation, detection, render safe, and attribution; foreign nuclear weapon analysis; and nuclear detonation response and recovery issues. Being named an ANS Fellow is a well-deserved honor for someone who has contributed so much
…
Read More
KEY POINTS
A  nine-member association of companies have pledged to build 16 small nuclear power stations by 2050
Each mini reactor would be in operation for up to 60 years and provide 440 megawatts of electricity per year
The program is expected to create 40,000 jobs.
The British government is considering investing 2 billion pounds sterling ($2.6 billion) to help build small nuclear reactors as part of London's overall strategy of developing cleaner energy and achieving net-zero carbon emissions by 2050.
The financing program – details of which have yet to be finalized, Bloomberg reported – would involve the government buying an equity stake in various new small nuclear stations across the country. Smaller reactors, as the government envisions, may be a more economical strategy to build up nuclear power in the country.
Indeed, a nine-member consortium of companies, including Rolls-Royce Holdings Plc and construction giant Laing O'Rourke Plc, have
…
Read More
(Bloomberg) — The U.K. government is considering taking an equity stake in new nuclear stations as part of the financing measures being put forward to try to get at least one more project built.
The U.K. Treasury is looking at having "a portion of equity from the government being invested" as a way of backing nuclear energy, Energy Minister Kwsai Kwarteng said on a panel at the ruling Conservative Party conference..
"It would be unrealistic" to say that all the finance questions have been resolved, he said. "There is a broad strategic commitment and the way in which the finance is arrived at and categorized are questions for further debate."
Britain's pipeline of nuclear projects has shrunk to just one — Electricite de France SA's Sizewell C. The government says it's committed to nuclear as a low carbon form of generation but whether any more stations are built hinges
…
Read More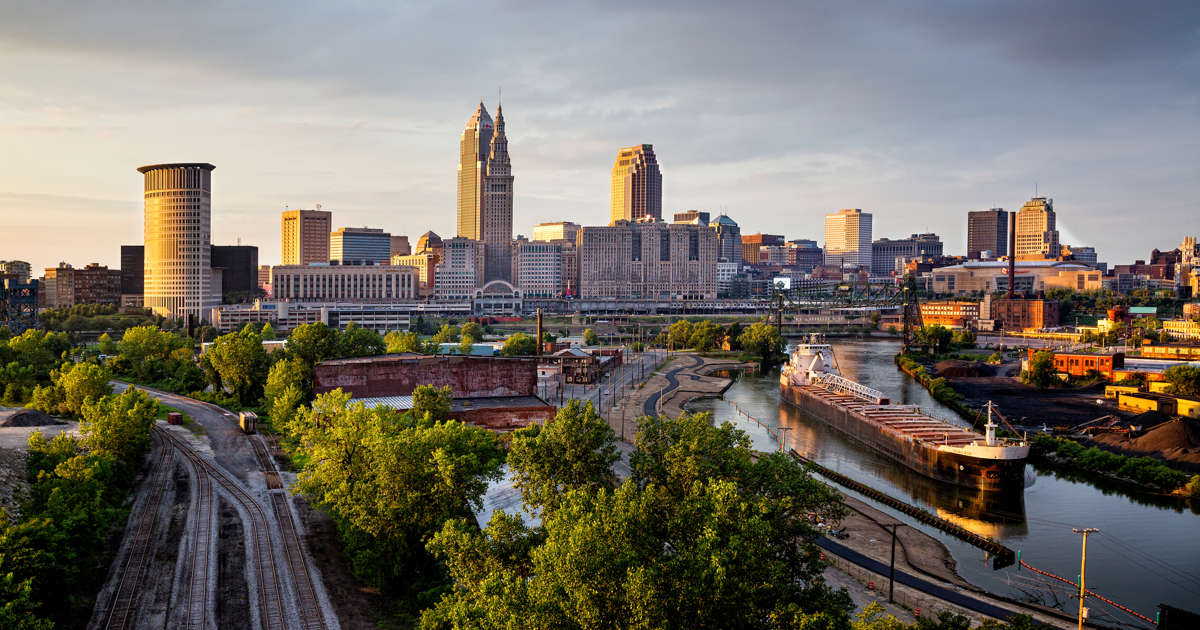 CLEVELAND, Ohio – The Greater Cleveland Partnership is calling on Ohio lawmakers to repeal and possibly replace House Bill 6, the $1.3 billion nuclear plant bailout law that federal authorities say was the product of a massive corruption scheme.
"We recommend a repeal and replace stance on HB 6 to remove the alleged stain of corruption on the law and to enable the restoration of the energy efficiency programs supported by our members," said Joe Roman, President and CEO of the GCP. "Our membership continues to encourage policies that provide incentives for businesses to leverage energy programming to foster growth. We recognize a level of flexibility may be needed to meet those goals, reverse HB 6, and balance Ohio's energy environment. Extending the use and access to nuclear power may be appropriate, but policy must harness additional solutions that exist and look toward emerging sources."
The statement was approved
…
Read More