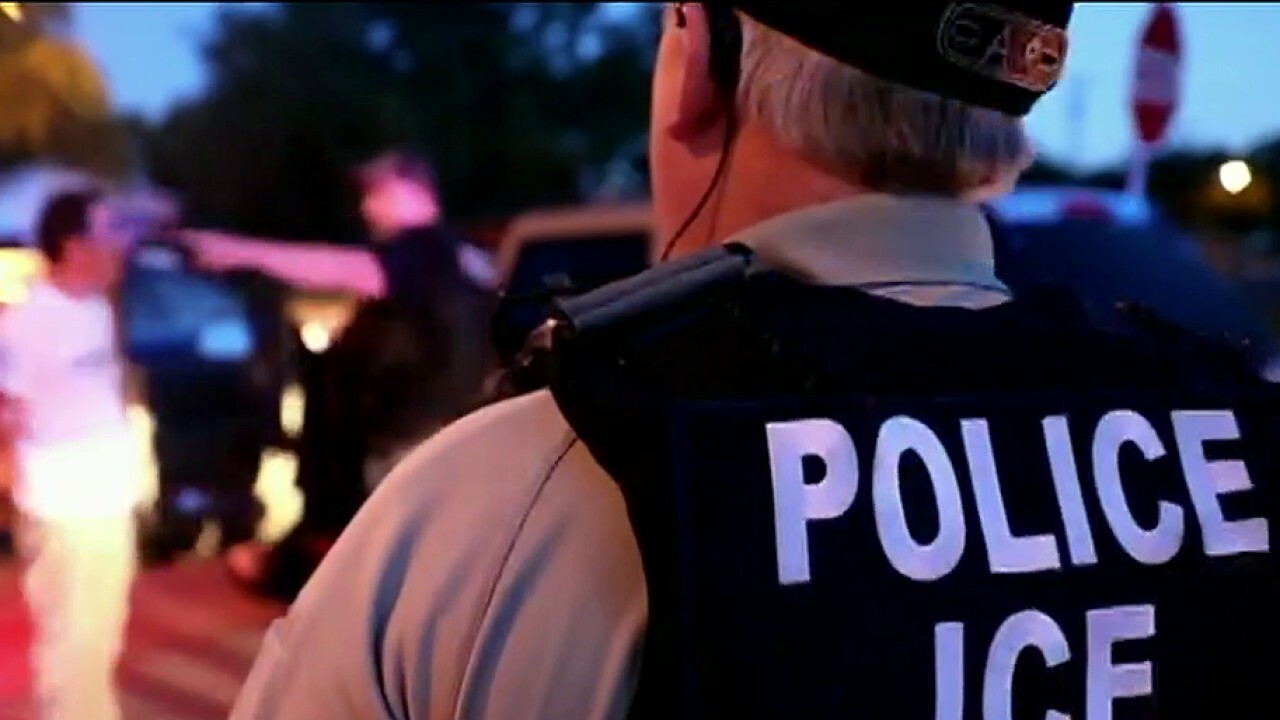 Immigration and Customs Enforcement (ICE) is looking into reports that one of its officers wore an NYPD jacket that caused alarm for New York City residents, according to a report.
The agency said "police" is a "universally recognized symbol of law enforcement in most cultures."
ICE PLANNING IMMIGRATION ENFORCEMENT OPERATIONS IN SANCTUARY CITIES
"ICE officers are sworn federal law enforcement officers who enforce U.S. immigration laws created by Congress to keep this country safe. The word 'POLICE' is a universally recognized symbol of law enforcement in most cultures, an important distinction given that many of the individuals with whom ICE interacts are not native English speakers. Given the inherently dangerous nature of ICE officers' work, their ability to quickly establish their identity as sworn law enforcement personnel could potentially mean the difference between life and death."
Brooklyn residents in Fort Greene protested in front of the 88th police precinct Sunday
…
Read More
– Ionis-authored research also recognized with Paper of the Year honor
CARLSBAD, Calif., Oct. 1, 2020 /PRNewswire/ — Ionis Pharmaceuticals, Inc. (NASDAQ: IONS), the leader in antisense therapeutics, announced today that Frank Bennett, Ph.D., Ionis' executive vice president and chief scientific officer, has been awarded the 2020 Lifetime Achievement Award by the Oligonucleotide Therapeutics Society (OTS). Dr. Bennett was recognized by the OTS Award Committee for his important contributions to basic science and for being instrumental in the development of antisense oligonucleotide drugs that modulate splicing to correct severe genetic disease.
A founding member of Ionis, Dr. Bennett is responsible for continuing to advance antisense technology and expanding Ionis' drug discovery platform. He is also the franchise leader for neurological programs at Ionis. Dr. Bennett is a co-recipient of the 2019 Breakthrough Prize in Life Sciences for his contributions to the discovery and development of
…
Read More