An Ohio pet rescue where employees were previously convicted of treating hundreds of cats inhumanely is again under investigation.
The Lake Humane Society in northeast Ohio says it rescued 161 cats from Caroline's Kids Pet Rescue & Sanctuary in Concord Township on Sept. 25. Forty-nine cats were found dead at the pet rescue, the humane society said.
A complaint about conditions of the cats and the facility led the humane society to the pet rescue, it wrote in a Sept 28 Facebook post. The humane society found the cats in "unsanitary conditions," it said on Facebook.
A picture the humane society posted shows feces and a syringe in a dirty sink at the facility.
The cats were surrendered to the humane society Monday and some are being treated for various ailments, including upper respiratory infection and "infestation of fleas and ringworm," according to Lake Humane Society.
In 2016, four employees
…
Read More
The Daily Beast
'Fox & Friends' Hosts Look On in Horror as Rudy Giuliani Blurts Out Biden Dementia Conspiracy Theory
Everyone knows that live television isn't easy. Anything can go wrong—from a faulty connection, a verbal slip-up, or, as was the case on Tuesday morning's Fox & Friends, Rudy Giuliani bellowing insane conspiracy theories at the nation with no obvious way to stop him.It's always a risk to allow Giuliani to share his wildly unpredictable stream of consciousness live. The man who was named Time magazine's Person of the Year for 2001 has long since been reduced to sharing the latest Trumpist conspiracy theories on any cable news channel that has the budget to cover any possible subsequent defamation lawsuits.This time, his F&F hosts looked on with visible horror in their eyes as Giuliani shared his completely baseless belief that Joe Biden is suffering from dementia. If you have the
…
Read More
COLUMBUS, Ohio — Gov. Mike DeWine said Tuesday he plans to sign a bill into law that would temporarily ban local governments, including Cuyahoga County, from setting local bans on plastic bags and other single-use containers.
DeWine in December said he opposes the proposal to ban local bag bans. But he said Tuesday because the bill expires after 12 months, and because of the extraordinary circumstances surrounding the current COVID-19 pandemic, he's been convinced to support it.
"My general principle is, unless there's a compelling reason why we need uniformity throughout Ohio that we should stay away from telling local units of government what to do," he said. "They're elected by the local citizens, they're accountable to the local citizens and if the local citizens don't like them, they can get rid of them.
"So unless there's a compelling reason to do it, I would normally veto this bill. But
…
Read More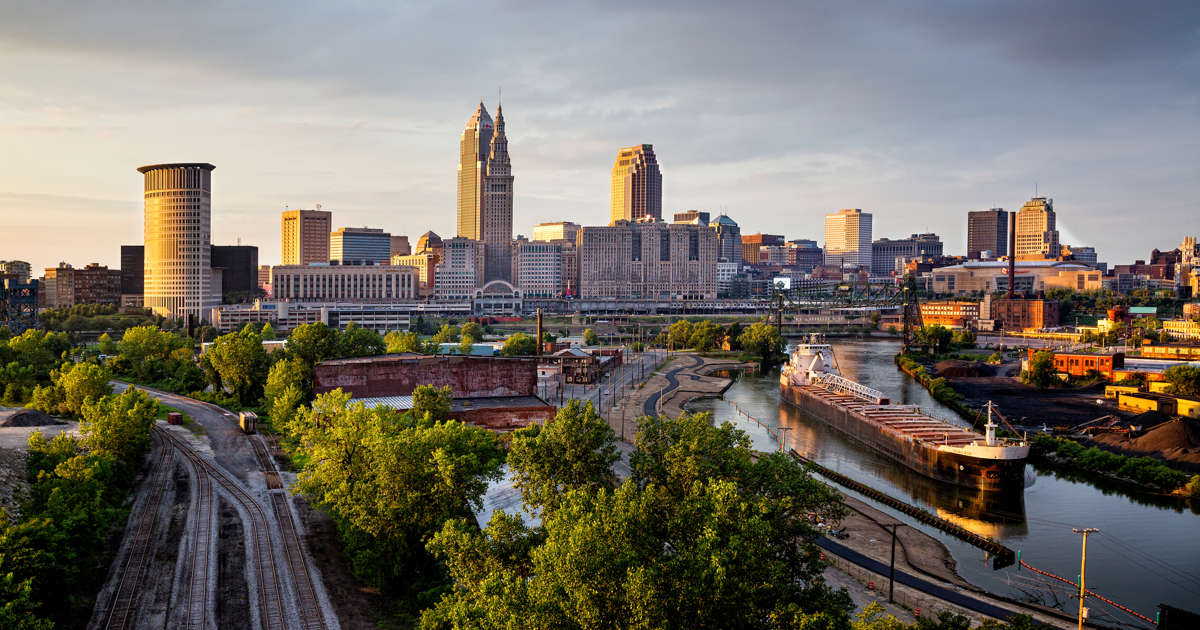 CLEVELAND, Ohio – The Greater Cleveland Partnership is calling on Ohio lawmakers to repeal and possibly replace House Bill 6, the $1.3 billion nuclear plant bailout law that federal authorities say was the product of a massive corruption scheme.
"We recommend a repeal and replace stance on HB 6 to remove the alleged stain of corruption on the law and to enable the restoration of the energy efficiency programs supported by our members," said Joe Roman, President and CEO of the GCP. "Our membership continues to encourage policies that provide incentives for businesses to leverage energy programming to foster growth. We recognize a level of flexibility may be needed to meet those goals, reverse HB 6, and balance Ohio's energy environment. Extending the use and access to nuclear power may be appropriate, but policy must harness additional solutions that exist and look toward emerging sources."
The statement was approved
…
Read More