October 14, 2020– Comtech Telecommunications Corp. (NASDAQ: CMTL) announced today that its Tempe, Arizona-based subsidiary, Comtech EF Data Corp., which is part of Comtech's Commercial Solutions segment, received an aggregate of $1.7 million in orders for Up and Down Frequency Converters and Low Noise Amplifiers ("LNAs") from a large government entity in Asia.
After a competitive request for proposal process and vendor evaluation, the government entity selected Comtech EF Data's Frequency Converters and LNAs to support a significant network upgrade. The Comtech equipment will replace a mix of vendors' installed equipment. The enhanced network infrastructure will support critical voice, data, and video applications, as well as inter-branch office communications.
Comtech EF Data has developed and manufactured an extensive line-up of Frequency Conversion and Amplifier solutions for over 25 years, with L-, C-, X-, Ku- and Ka-Band offerings. The indoor and outdoor products are field-proven, cost-effective and provide the reliability and
…
Read More
The Danish government has ordered mink farms to cull over 1 million animals due to reported outbreaks of coronavirus among the species, prized for its fur.
The outbreak among the mink population was detected in late June after a COVID-19 patient was linked to a mink farm in North Jutland, the U.S. Department of Agriculture's Foreign Agricultural Service said in a report.
As of this month, mink on around 60 farms in North Jutland have tested positive for coronavirus, and an additional 46 farms are under suspicion, Mogens Jensen, the Danish minister of Food, Agriculture and Fisheries, told CNN.
"We have continuously launched initiatives to manage and contain the spread of infection," Jensen said in a statement.
"In view of the recent large increase, we must unfortunately state that it has not been sufficient to prevent continued spread of infection among the North Jutland mink herds," he added.
The order
…
Read More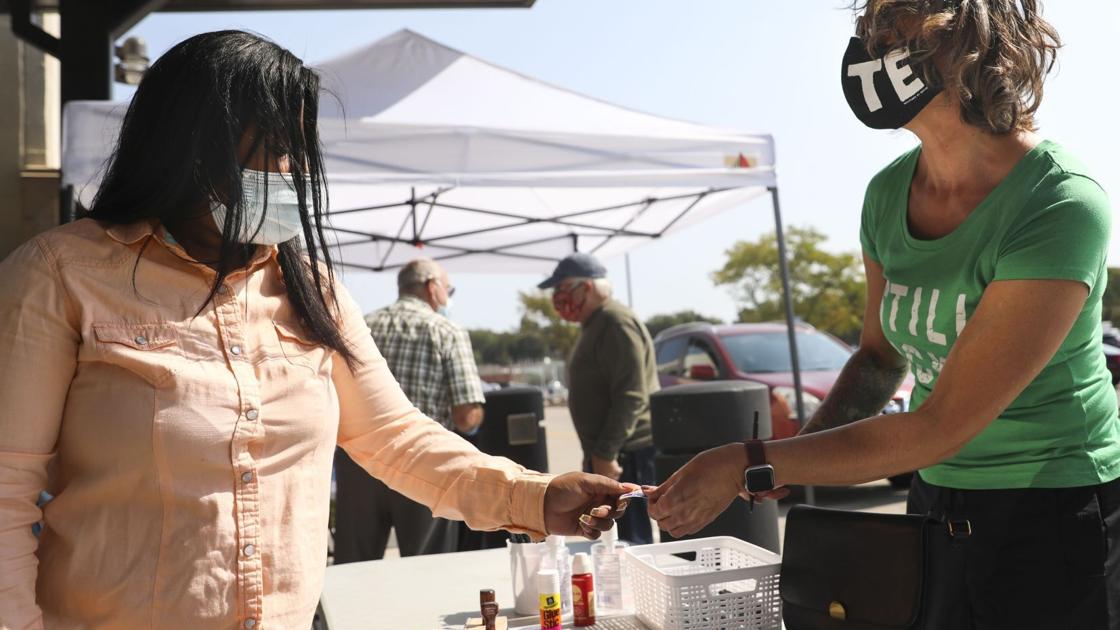 The attorney general's office told the court that suspending the notarization requirement after thousands of people already have requested ballots could be confusing and grant one group of voters a privilege that others did not have.
The case before the state Supreme Court is an appeal of a decision last month by Cole County Circuit Judge Jon Beetem, who ruled against the plaintiffs. Beetem wrote that the evidence showed that election authorities provided "a safe voting experience" during the August primary and "will continue to do so in the upcoming general election."
Supreme Court Judge Paul Wilson concurred with the majority. In a separate decision, he said the Legislature could have removed the notarization requirement, but didn't.
"(T)his Court's role is to construe the law that was passed, not to lament the laws that were not passed," Wilson wrote.
Absentee voting began Sept. 22. An estimated 364,000 absentee ballots have
…
Read More
Updated at 2:37 p.m. ET
A federal judge ordered the Trump administration's blue-ribbon law enforcement commission on Thursday to cease its work and barred it from releasing a report until a series of legal requirements are met.
The ruling from U.S. District Court Judge John D. Bates brings a halt to the work of the Presidential Commission on Law Enforcement and the Administration of Justice less than a month before its deadline to deliver a final report.
President Trump signed an executive order creating the commission last year to study the challenges
…
Read More
A federal judge Thursday determined that a law enforcement commission ordered by President Trump
Donald John TrumpTrump signs bill averting shutdown after brief funding lapse Privacy, civil rights groups demand transparency from Amazon on election data breaches Facebook takes down Trump campaign ads tying refugees to coronavirus MORE violated federal rules on open meetings and that the panel must stop all work until it complies with the law. 
U.S. District Judge John Bates said in the ruling that the 18-member Presidential Commission on Law Enforcement and the Administration of Justice held private meetings without advanced notice to the public. 
The judge noted that this violated the Federal Advisory Committee Act (FACA), which mandates that meetings of federal "advisory committees" "must be open to the public," "must make its records and drafts publicly available" and "must give notice of any meetings in the Federal Register at least fifteen days before the
…
Read More
The ruling by Senior U.S. District Judge John D. Bates in Washington came in response to a lawsuit from the NAACP's Legal Defense and Education Fund, which sought an injunction against the Presidential Commission on Law Enforcement and the Administration of Justice for violating laws on how federal advisory committees must work. Bates did not issue an injunction, but ordered the commission to change its membership and comply with other aspects of the law.
"Especially in 2020," Bates wrote, "when racial justice and civil rights issues involving law enforcement have erupted across the nation, one may legitimately question whether it is sound policy to have a group with little diversity of experience examine, behind closed doors, the sensitive issues facing law enforcement and the criminal justice system in America today."
The 18 member commission was composed entirely of state and federal law enforcement officials, with no one from the civil
…
Read More
CLOSE

Get breaking news updates and read about trending stories sent to you as a text message to your wireless device.
Pacific Daily News
A Superior Court judge has determined that the Department of Public Health and Social Services did not follow the law when quarantining travelers, and appointed the Public Defender Service Corporation to represent all incoming passengers.
Multiple passengers have filed legal action against the government's quarantine policy, which Superior Court of Guam Judge Elyze Iriarte found was not voluntary. 
After hearing from people held in the government quarantine facility, Iriarte determined some passengers did not quarantine voluntarily, and the department held one woman against her will.
'Trying to make sure their rights are preserved'
The violations prompted Iriarte to transfer passengers out of the government quarantine facility.  
"We've heard testimony after testimony of people that you claim are voluntarily quarantined saying that they haven't," Iriarte said on
…
Read More
Go to top