This post was contributed by a community member. The views expressed here are the author's own.
Valentine is pet of the week at your Rancho Coastal Humane Society. He's an 8-month-old, 12- pound, male, Domestic Short Hair cat with a Brown Tabby coat.
Valentine was a two-month-old kitten when he was taken to another shelter. After that he was transferred to Rancho Coastal Humane Society through the FOCAS (Friends of County Animal Shelters) program. He spent a few weeks in foster care before returning to Rancho Coastal Humane Society, where he was quickly adopted.
Five months later, his adopter returned Valentine, saying that he was too active for their home situation.
Valentine is still very much a kitten. He's outgoing and social with people. He might do best in a home where the owners have had cats in the past.
The $100 adoption fee for Valentine includes medical exams,
…
Read More
CLOSE
Fewer people appeared able to resist a wagging tail, twitching whiskers or even the scaly skin of a reptile as the pandemic swept the world.
While COVID-19 disrupted and closed many businesses, Southwest Florida animal rescue workers are working their tails off with an increase in adoptions and animal intake.
Karen Prohaska and her husband, Bob Von Gyurcsy, of Fort Myers, were fostering a senior dog named Gatsby, 9, for the Gulf Coast Humane Society in February. The plan was to bring him back, but with the pandemic they decided to keep him a bit longer.
Gatsby suffered from allergies that caused a rash, which required medical baths and care. Retirees, Prohaska and Von Gyurcsy didn't mind helping Gatsby and during a time of uncertainty, they welcomed the distraction.
Gatsby helped them just as much. He gave the couple a routine
…
Read More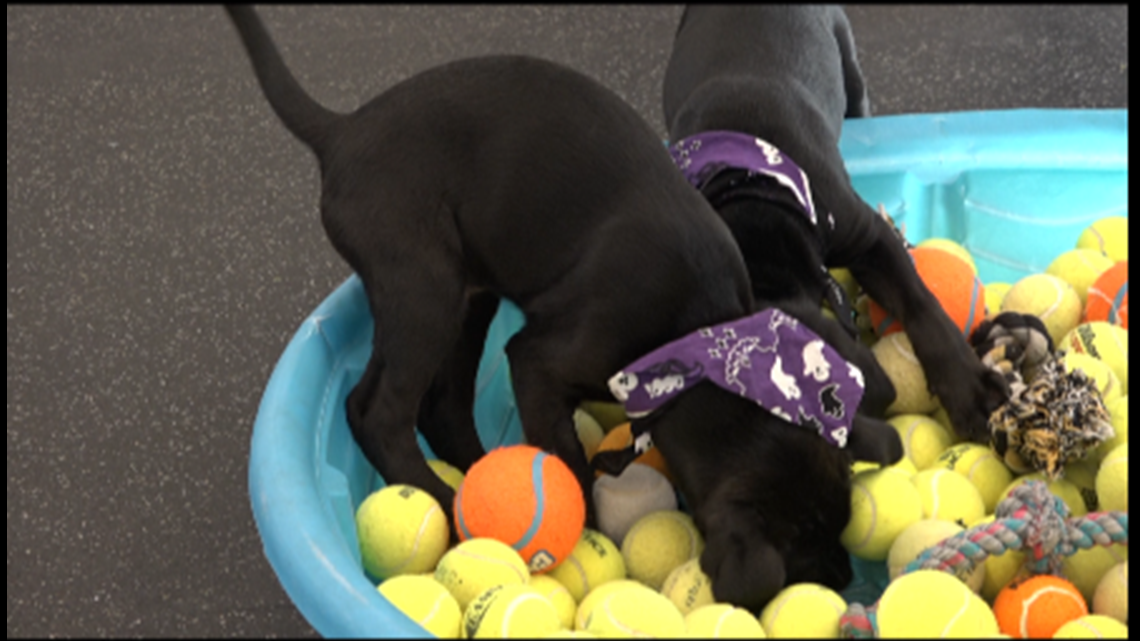 Puppy Palooza followed by a Discounted Adoption Day.
MICHIGAN, USA — This weekend, Harbor Humane Society will be hosting two events to get their shelter pets a  new home. 
On Friday, they will hold their first ever Puppy Palooza Adoption Event. The Adoptions will be first come first serve as they open the doors of their  training center to people that want a furry addition to their family. 
They will have three to four litters, which is about 20 puppies to see. The shelter has done this event in the past with kittens, but this is the first time they have the puppy inventory according to the event coordinator, Cindy Gruppen.
"We will have the puppies in play pins to visit with but we are only allowing a few people in the building at a time," Gruppen said.
Everyone who attends the event must register in order to adopt. The
…
Read More
SEATTLE, Oct. 05, 2020 (GLOBE NEWSWIRE) — Trupanion, a leader in medical insurance for cats and dogs, will host a webinar on all you need to know about adopting a pet on Thursday, October 8, 2020 at 4pm PT/7pm ET. This is a first in a series of free webinars that will showcase everything potential new pet owners need to know about adopting a pet.
Trupanion has teamed up with the Humane Society of the United States  to bring together experts in the field to help potential new pet owners navigate the current pet adoption landscape.
"It's clear that more and more people are turning to the companionship and comfort that pets can bring into their lives and their homes during these times," said Dr. Steve Weinrauch, chief veterinary officer at Trupanion. "We saw this phenomenon early in our data with an increase in families adding pets to their
…
Read More
This post was contributed by a community member. The views expressed here are the author's own.
Fluorine is pet of the week at your Rancho Coastal Humane Society. She's a 1 year old, 53 pound, female, Husky mix.
Fluorine was a stray in the Imperial Valley when she and her brother were picked up with two other dogs. They went to a local animal shelter then transferred to Rancho Coastal Humane Society through the FOCAS (Friends of County Animal Shelters) program.
Fluorine's brother was adopted. Now she needs a new home.
She's timid. Her new family will need to help her build confidence as she settles into her new home. She might like living with another dog.
The $145 adoption fee for Fluorine includes medical exams, vaccinations, spay, registered microchip, and a one-year license if her new home is in the jurisdiction controlled by San Diego Humane Society's Department
…
Read More
An Ohio pet rescue where employees were previously convicted of treating hundreds of cats inhumanely is again under investigation.
The Lake Humane Society in northeast Ohio says it rescued 161 cats from Caroline's Kids Pet Rescue & Sanctuary in Concord Township on Sept. 25. Forty-nine cats were found dead at the pet rescue, the humane society said.
A complaint about conditions of the cats and the facility led the humane society to the pet rescue, it wrote in a Sept 28 Facebook post. The humane society found the cats in "unsanitary conditions," it said on Facebook.
A picture the humane society posted shows feces and a syringe in a dirty sink at the facility.
The cats were surrendered to the humane society Monday and some are being treated for various ailments, including upper respiratory infection and "infestation of fleas and ringworm," according to Lake Humane Society.
In 2016, four employees
…
Read More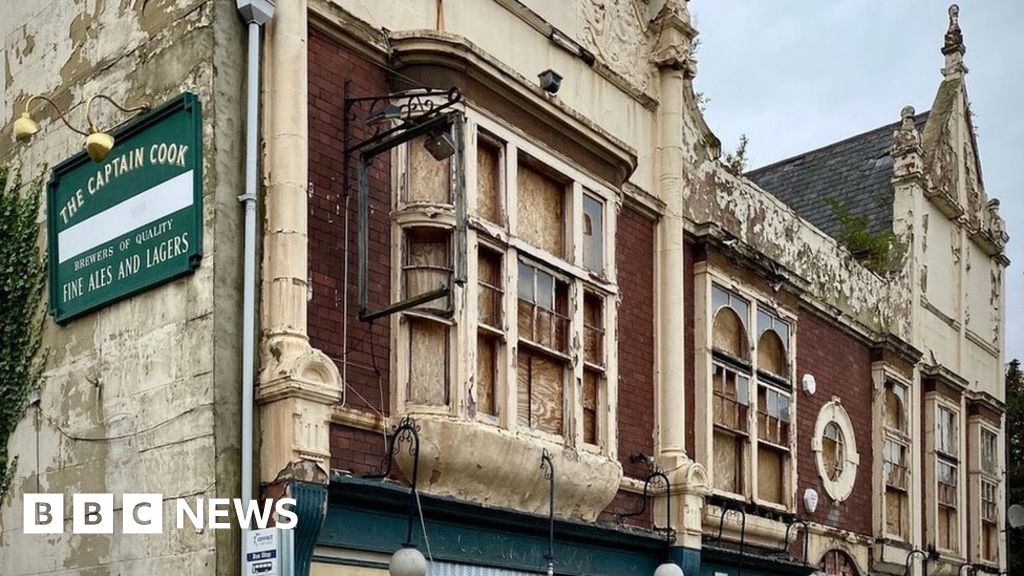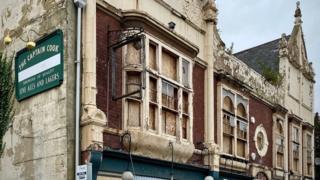 A circus theatre and a pub featured in Auf Wiedersehen Pet are among the country's most endangered buildings, the Victorian Society has said.
The society has listed 10 Victorian and Edwardian buildings in England or Wales it deemed to be of national importance but at serious risk of being lost.
A church, hospital, police station and brewery have also been included.
Society president Griff Rhys Jones said the annually-updated list was "both upsetting and enlightening".
"Many of our Victorian gems have a depressing recent story," he said.
"Often buildings are neglected until they have reached a complete state of dereliction."
The 10 endangered buildings are:
Samaritan Hospital for Women, Marylebone, London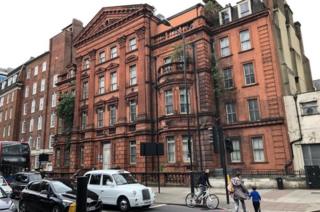 The hospital opened in 1889 and was built specifically
…
Read More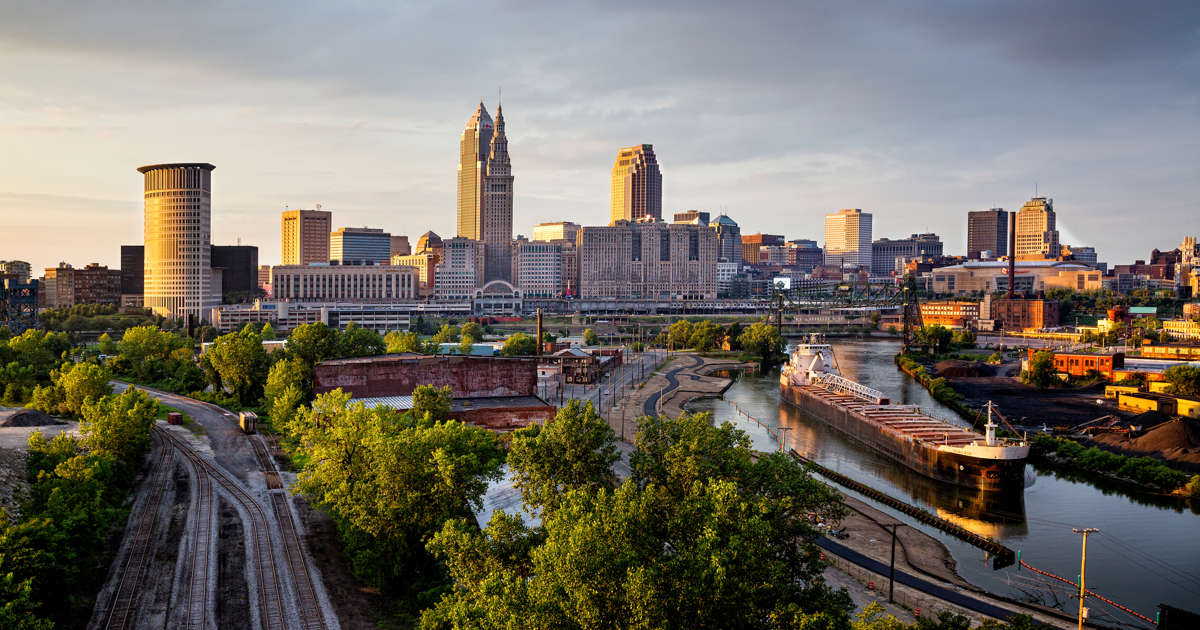 CONCORD TOWNSHIP, Ohio — The Lake Humane Society removed 161 living cats and nearly 50 dead cats from a Concord Township pet sanctuary that has had legal troubles in the past.
The Humane Society used a search warrant on Friday at Caroline's Kids Pet Rescue & Sanctuary at the corner of Morley and Hoose roads, according to a news release from the Humane Society. Officials said they were responding to a complaint from a resident who was concerned about the conditions in the shelter.
An agent with the Humane Society and a veterinarian reportedly found unsanitary conditions in the pet sanctuary, saying most of the cats were in critical condition. Forty-nine dead cats were removed from the house and 161 were taken to the Humane Society for treatment for medical conditions such as upper respiratory infections, panleukopenia, stomatitis, flea infestation and ringworm.
Painesville Municipal Court has ordered that the
…
Read More
Go to top